"I have not only started to understand and master my medium, but I am closer to expressing the wonder and obsession I have with my subject."
The Artistic Sensibilities of Simon Barlow
Simon Barlow is an artist who was born and raised amid the dynamic landscapes of Africa, where he developed a deep fascination with nature and organic forms. Initially, his artistic focus centered on creating intricate illustrations of birds, skillfully employing fine sable brushes and the delicate touch of watercolors.
As Simon continued to experiment, his unwavering passion for natural forms led to a gradual transition from the complexity of detailed watercolors to the bold and expressive strokes featured in his large floral canvases. Despite this evolution, the essence of natural forms remains at the heart of Simon's work, serving as an enduring source of inspiration that is beautifully intertwined with his creative pursuits.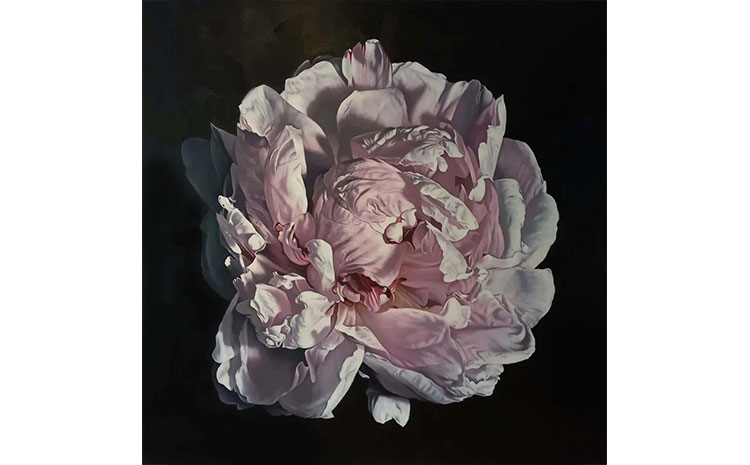 Simon Barlow's Journey into the World of Floral Art
Simon Barlow's artistic journey took a new turn when he relocated to Australia more than twenty years ago. Inspired by the new environment, he was drawn to explore new forms of expression and discovered the world of floral art. With its boundless potential, he found that working on larger canvases allowed him to fully embrace the natural form in an exciting way.
Simon meticulously produces expansive oil on canvas depictions of florals that exude a lifelike quality, whether it is a masterful arrangement of multiple flowers or an intimate capture of the essence of a solitary bloom. His aim is to bring the beauty of nature into people's homes and hearts, a goal that is evident in each of his artworks.
His studio is a multifaceted space where he engages in a range of creative pursuits, from studying and photography to composition and immersing himself in his subject matter. With each stroke of the brush, Simon navigates the nuances of form and color, honing his skills as an artist.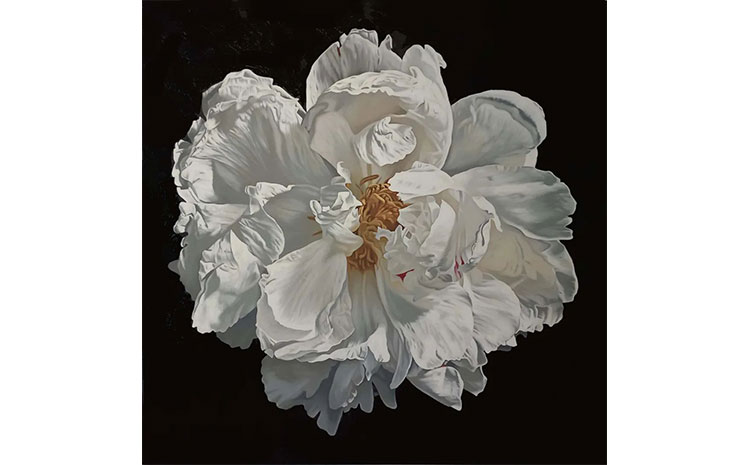 Celebrating the Beauty and Intricacy of the Natural World
Simon Barlow regards the pursuit of art as a transformative journey, one that has taught him the virtues of fortitude and perseverance. He recognizes that the life of an artist can be fraught with challenges, both creative and practical, but he believes that unwavering dedication and unrelenting effort can lead to personal growth and resilience in the face of adversity.
Throughout his artistic career, Simon's vision has evolved, but the influence of nature has remained a powerful presence in his work. For him, each painting is a celebration of the beauty and intricacy of the natural world, a testament to the wonder and majesty of the universe we inhabit.
Simon's work centers around the delicate and intricate beauty of floral arrangements. His inspiration comes primarily from florist shops, which provide an endless array of colors, shapes, and textures that serve as his muse. He views each flower not merely as a botanical specimen, but as a living, ethereal entity that exudes a surreal quality.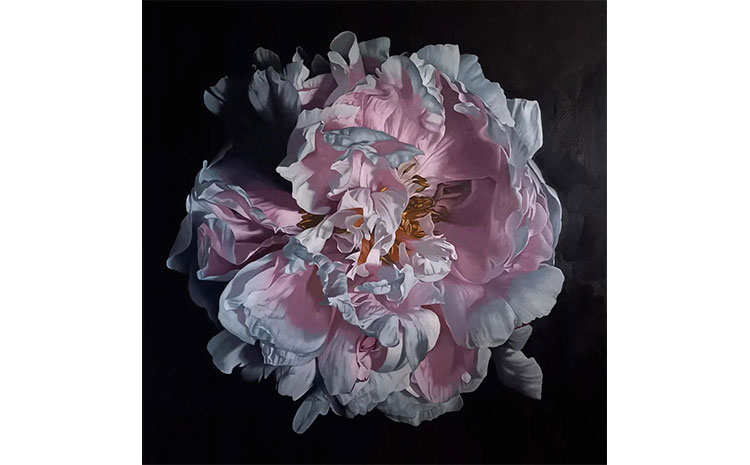 The Renaissance Reimagined: Simon Barlow's Contemporary Artistry
Simon Barlow's artistic style draws inspiration from Renaissance masters like Caravaggio, who expertly employed light and negative space to create stunning artworks. These principles serve as the foundation for his creative endeavors, enriching his artistic vision.
In recent times, Simon has focused on creating portraits of peonies, which hold a special place in his heart. These works reflect his growing proficiency and deeper appreciation for the medium, as well as his ardent fascination and infatuation with floral arrangements. As Simon's artistic journey has progressed, his style has evolved from a strictly representational or realistic approach to a more liberated expression that reflects his accumulated experiences.
Simon's upcoming solo exhibition at Studio Gallery in November 2023 is a dream come true, providing him with a focused and intentional environment to explore new techniques and themes. He is also thrilled at the prospect of being commissioned to create an artwork for a public space. The opportunity to create a piece that will be seen and appreciated by a diverse audience is both humbling and exciting for Simon, who is eager to bring his artistic vision to life in this new and thrilling context.