"I have Down syndrome. And I also have Down Syndrome Regression Disorder, which means I need a lot of support. But creating art is therapeutic and my passion. It helps me cope. It helps me share myself with the world."
Celebrating World Down Syndrome Day with Charlie French
To celebrate World Down Syndrome Day, we've been eagerly awaiting the chance to feature an artist we deeply admire on our website. And today, we're thrilled to introduce Charlie French, an American abstract artist currently living in Camden Town, London.
With 31 years of life experience, Charlie has devoted the past six years to refining his craft as a professional painter, seeking formal training in various art forms in artistic havens such as London, Santa Fe, and Dallas, and even taking online classes during his formative years.
Charlie's unwavering commitment to his craft is apparent in his devotion of countless hours each day to painting in his studio, where he refines his techniques, expands his horizons, and pushes creative boundaries. Despite being diagnosed with Down syndrome and Down Syndrome Regression Disorder, Charlie has found art to be an extremely therapeutic pursuit that enables him to cope with the challenges of his condition. For Charlie, painting is not just a hobby but a vocation that he calls 'Art for Dollars', and it is his passion and ultimate form of expression.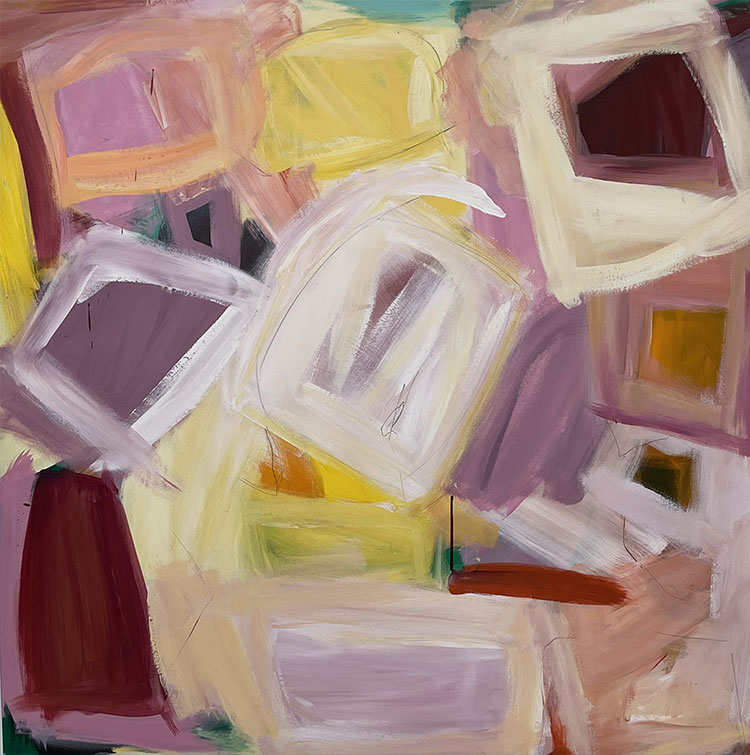 Vivid Hues and Tranquil Gradients
Charlie's pursuit of art has not only given him immense gratification in acquiring new knowledge and developing his skills further, but it has also given him a unique avenue to share his creativity with the world. This brings him immense joy and fulfillment, and it is a testament to his resilience and perseverance in pursuing his dreams.
Charlie's primary focus is on producing abstract compositions that feature voluminous shapes and are adorned in vivid and cheerful hues. While he tends to favor such lively colors, he also possesses an appreciation for subtler neutral tones on occasion. A keen attention to the gradation of colors in terms of their lightness, mediumness, and darkness serves as a source of tranquility for him during the creative process.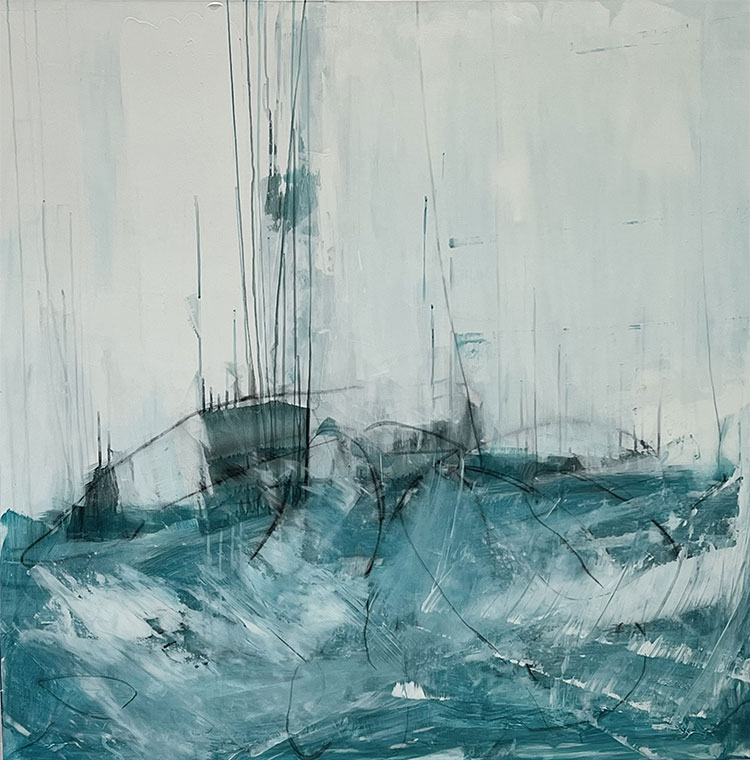 A Personal Haven: Charlie French's Studio and Creative Process
French draws inspiration from a diverse range of sources, including childhood memories, the natural world (with a particular fascination for bodies of water), and his personal experiences. Additionally, he finds a certain delight in the simple act of chewing bubblegum.
Deeply connected to his artistic practice, Charlie has a personal art studio that serves as the ideal setting for his creations. Unlike other environments, the space is free from the distractions of barking dogs, crying babies, or loud noises, with only his loyal companion Percy providing a peaceful presence. While he sometimes incorporates music into his creative process, each day's artistic journey is unique in its auditory landscape.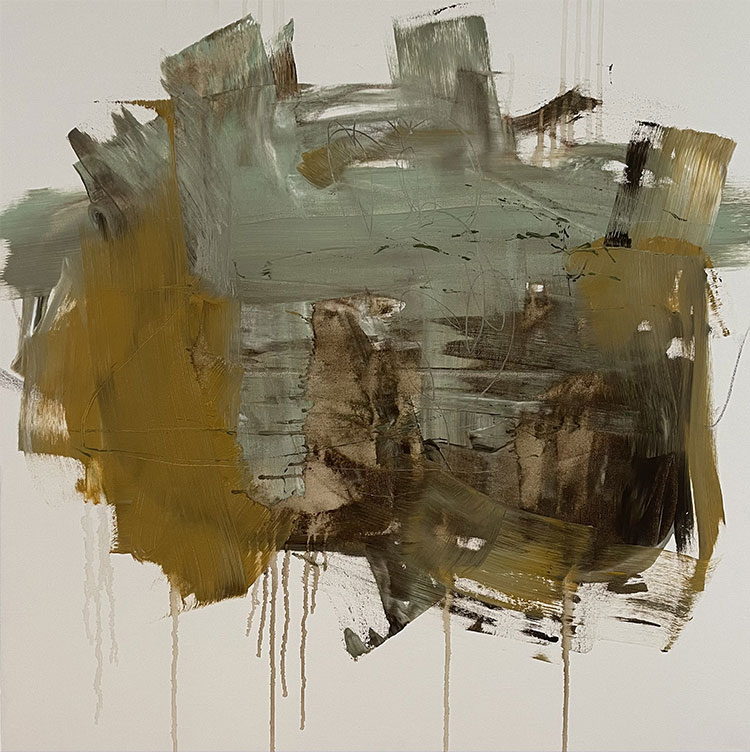 Dreams and Collaboration: Charlie French's Aspirations
Charlie French's artistic approach is characterized by a high degree of individualism. He is discerning in his selection of tools, using only those that align with his creative vision, such as water spray, blue shop towels, specific brushes, and scrapers. Despite his attachment to certain series, Charlie values the freedom to experiment and explore novel ideas, often drawing inspiration from music and positive thoughts, resulting in a profoundly beautiful creative process.
One of Charlie's most beloved paintings is 'In the Fathoms Below.' The piece exudes an exquisite allure, yet is tinged with a sense of unease that lends an intriguing depth to the artwork.
Charlie's aspiration involves collaborating with fellow artists in the pursuit of creative expression. Despite his disability posing a challenge to forming connections, he yearns to overcome this obstacle and fully immerse himself in the art world. The desire for companionship, especially with like-minded individuals who share his passion for evoking beauty through color and form, motivates him to pursue this dream.