"Art has the power to connect people, without walls. It spins, expands and returns as food for new creations. This is the basis of my work, experiences."
A Journey of Inner Exploration: The Art of Mauro Frazão
Mauro Frazão is a Brazilian artist hailing from the state of Pernambuco. Known for his intense and sensitive expressions, he views art as a path towards the expression of his innermost feelings and thoughts, infused with the sensory and visual context that surrounds him. As a lover of poetics and synesthesia, he depicts his relationship with the external world through the use of color, texture, and form, imbuing his creations with a unique character that sets them apart.
In his exploration of contemporary art, Mauro Frazão draws inspiration from both his immediate surroundings and the depths of his heart, where he finds a rich source of creative energy. Through this lens, he exercises artistic freedom and brings forth the poetic essence that lies within him, creating works that are both dynamic and profound.
Mauro Frazao is a lover of "beauty". He is known for his pursuit of neatness and order in all aspects of his life, infusing the ordinary with a touch of the extraordinary. Through his art, he exposes his affective memories, giving them a permanent place in the world. With a democratic perspective of both the world and himself, he is able to continually refine and develop his techniques, layering his works with meaning and depth.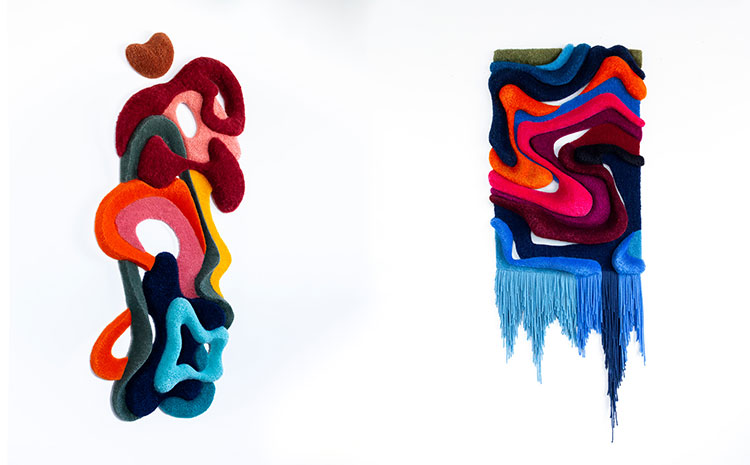 Life Through Art: The Creative Endeavor of Mauro Frazao
Mauro's artistic creations are a manifestation of his life experiences, reflecting the emotions he has felt, the beauty he has seen, and the values he holds dear. They offer a glimpse into his personal journey of self-discovery and introspection, characterized by a tender and critical sensibility. This inward gaze, which began in 2020, continues to inform and inspire Mauro's work, brimming with the baggage of self-knowledge and insight.
Mauro Frazao has found that the concept of infinity as a solitary entity has played a crucial role in inspiring him to establish various creative connections. One of his prominent works, the "Carnevale" series, serves as a reference to cultural traditions and customs. Another example of his creative prowess can be seen in his recent series AMAZÔNIA, where he showcases his unique perspective on the region's fauna, flora, and topographical features.
Mauro's birthplace and upbringing in the state of Pernambuco in Brazil has endowed him with a wealth of cultural influences that have inspired several of his works. He has created two series, for instance, that pay homage to the local cultural expressions such as frevo, maracatu, caboclinho, and the Carnevale series, which marked a pivotal moment in his artistic journey and served as a representation of democratization. This year, he is poised to introduce a new series, "Sertão," which will serve as a tribute to his roots.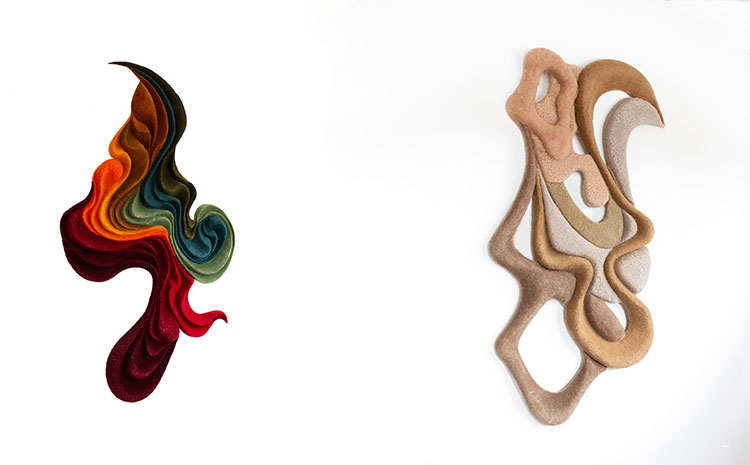 Mauro Frazão: Mastering Modern Tapestry Design
Mauro Frazão is a talented textile artist who specializes in creating contemporary wall tapestries. With a focus on modern design, Mauro incorporates traditional techniques into his works, resulting in pieces that are both visually appealing and steeped in heritage.
Mauro's approach to his craft is heavily influenced by renowned painters such as Caravaggio and Van Gogh. He has a deep appreciation for their mastery of light and shadow and strives to incorporate these elements into his own works.
In addition to the work of Caravaggio and Van Gogh, Mauro finds inspiration in the landscaping of the great Brazilian plastic artist, Roberto Burle Marx. Specifically, the Curvas series has left a profound impact on Mauro, inspiring him to approach lines and shapes in a way that is reminiscent of Burle Marx's style.
Mauro Frazão experienced a significant expansion of his artistic endeavors in 2021, as his works garnered international recognition and representation in multiple countries. Frazão recognizes the power of art to connect people across boundaries and believes that it is a constantly evolving entity that feeds on experiences to inspire new creations.
Frazão's personal growth and professional development is reflected in his works. He recognizes the collective resonance of textile art, as the raw materials used elicit an unconscious response from the audience. This understanding forms an integral part of Frazão's artistic vision.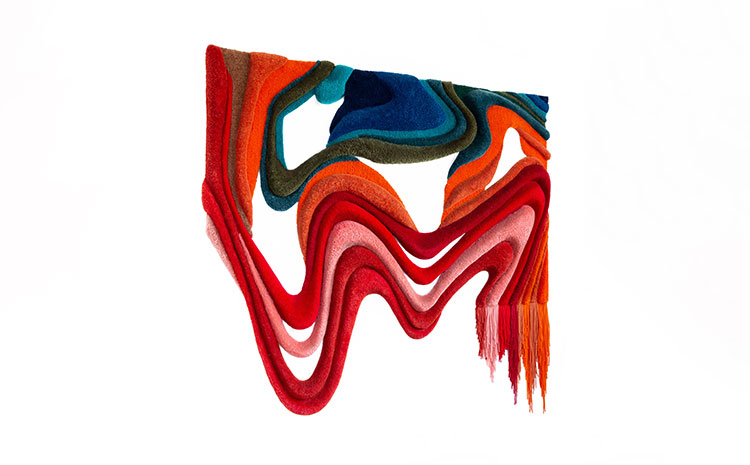 Unleashing the Limits of Artistic Expression
Mauro Frazão takes great satisfaction in his work, particularly when he is fully engaged in the creative process. As a forward-thinking individual, he is not attached to past accomplishments but is driven by the need for absolute delivery in his current endeavors.
One of his notable works is the piece entitled "ÊXTASE," which he created towards the end of 2021. This work was a turning point in his career as it marked his foray into larger-scale pieces and has since left a lasting impact on his artistic journey.
Working on "ÊXTASE" allowed Frazão to comprehend the limitless potential of his artistic expression, leading to the creation of works spanning up to 20 square meters.
Frazão has a dream to perpetuate the invitation for dialogue that his art presents. He aspires to create an immersive exhibition that transcends the limitations of the visual and tangible and provides a transformative experience.