I believe that challenge is still present within me, after 12 years of work, but only now I try to push myself to create a smaller and more complex motif.
From Micro Origami to Pencil Sculptures
Jasenko Đorđević is a highly skilled miniaturist hailing from Bosnia and Herzegovina who has developed a profound interest in miniature art over the years. He has explored this interest through the creation of various miniature figures, decorative boxes, miniature books, and micro origami pieces. In fact, Đorđević even attempted to set a Guinness world record by crafting a miniature origami boat from a 1.5×2.5 mm piece of paper, although the record was not recognized due to technical issues. At the time, there were no similar records on record.
Presently, Đorđević has dedicated himself to the art of carving sculptures from the graphite of pencils. He has been practicing this medium for the past 12 years and, at the start of his journey, was one of only a handful of artists working in this medium.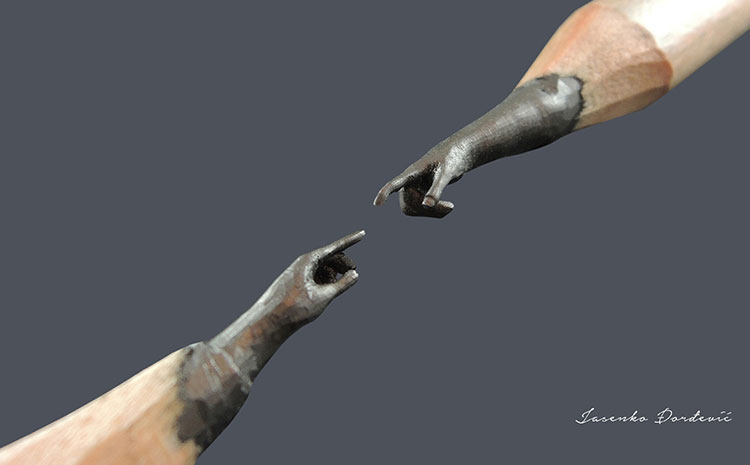 Mastering the Art of Graphite Sculpture
The process of carving sculptures from graphite is notoriously difficult due to the delicate nature of the material. It requires a high level of skill to transform it into a sculpture, and the dimensions on which Đorđević works – between 2mm and 5mm – give this art form a unique and alluring beauty. Typically, it takes Đorđević several days to complete one sculpture.
Đorđević was inspired to explore this art form by a challenge from his brother, who sent him some artworks from an American artist working in a similar medium and encouraged him to try his hand at it as well. Despite his 12 years of experience, Đorđević remains continuously challenged by his art and is always striving to push himself to create smaller and more complex motifs.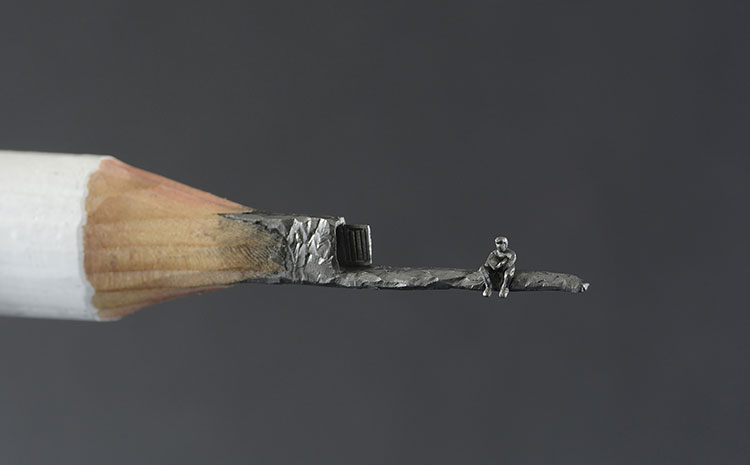 Inspiration and Collaboration in Đorđević's Artistic Process
The artist is always on the lookout for inspiration to inform and enhance his creative process. This inspiration can come from a wide range of sources, including the natural world, contemporary pop culture, and replicas of works by renowned artists. The themes and ideas behind Đorđević's sculptures often emerge from the specific circumstances and situations he finds himself in, and many of his sculptures are the result of commissioned projects that allow his clients to have a hand in shaping the final product. This collaborative aspect of his work adds an extra layer of depth and meaning to the finished pieces.
One sculpture in particular holds a special place in Đorđević's artistic practice and heart: "Mother and Child." This work serves as a tribute to the indelible bond between a mother and her child, a relationship that is typically characterized by love, devotion, and nurturing. The piece aims to capture the deep, emotional connection that exists between a mother and child and to celebrate the transformative power of this bond. It holds great personal significance for Đorđević as it speaks to the timeless and universal nature of the maternal relationship and the ways in which it shapes our lives.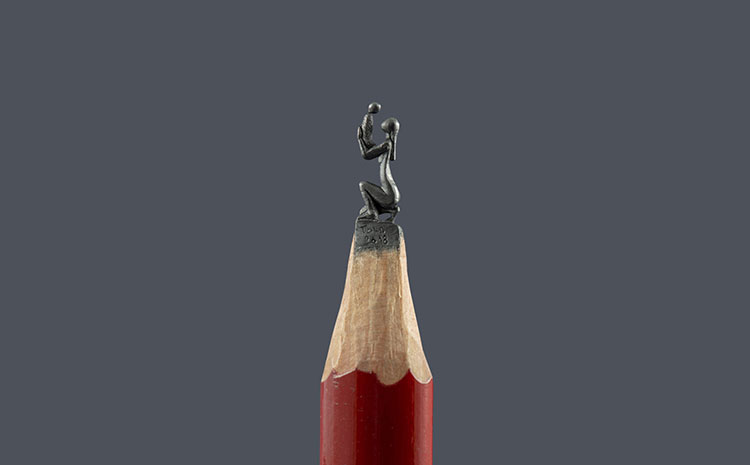 Expanding Boundaries and Embracing Challenges
Đorđević is always seeking to expand his boundaries and is in constant pursuit of new, more complex motifs. He finds that every motif with thin parts presents a challenge in both the creation process and the display of the finished sculpture. He also finds it quite difficult to carve structures or geometric shapes due to the limited space available, which can make it challenging to achieve the correct ratio and create a proportional sculpture.
Đorđević is deeply committed to the development and evolution of his artistic practice. He recognizes the importance of self-improvement and actively works towards promoting his work to a wider audience. With a focus on organizing exhibitions in the near future.