My art is my life. I give it almost all my time. I always have a motivation to do the next work, to do experiments with forms, materials and colors, to learn something new and to try out my skills and knowledge.
Meet Dmytro Shavala: Ukrainian Artist specializing in Wooden Abstract Sculptures
Dmytro Shavala is a Ukrainian artist who works with wooden sculptures. He was born in 1994 in the town of Shklo and currently lives and works in Lviv. Shavala received training in woodworking at the Joseph Stanko Art School and the Lviv National Academy of Arts, and also participated in a workshop at the Fonderia Versiliese in Italy. His artistic focus is on abstract sculpture.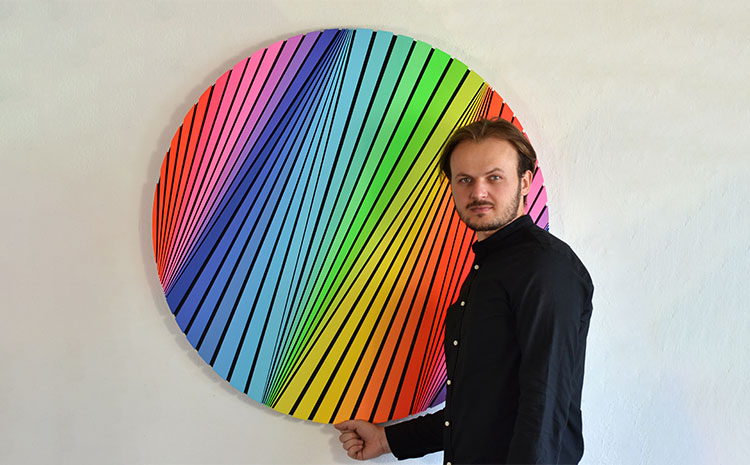 The Journey of Dmytro Shavala
As a native of a small town near Lviv, Dmytro Shavala's upbringing and surroundings have greatly influenced his artistic development. From a young age, he has harbored a passion for creation and has continuously sought ways to nurture and expand upon this innate desire. Shavala began exploring the medium of wood as a means of artistic expression during his studies at a local college, where he was drawn to the tactile nature of working with wood and the process of shaping and molding the material. This initial experience sparked a desire to delve deeper into woodworking as an art form, leading him to pursue further education at the Lviv National Academy of Art. It was at this institution that Shavala was able to fully develop his skills and discover his artistic voice, and he credits his teachers for providing valuable guidance and support throughout his journey as an artist.
Dmytro Shavala works in relief and sculptural plastic, combining wood textures and tones with glossy, bright, expressive colors that emphasize clear geometric shapes. This approach brings his works closer to the style of op-art. His sculptures are characterized by the use of iterative elements centered around visual centers, resulting in compositions that balance between painting and sculpture. Through these dynamic compositions, Shavala reflects on the concepts of development and transformation, which are influenced by his internal personal processes and traditional Ukrainian ornaments that are rich in geometric shapes.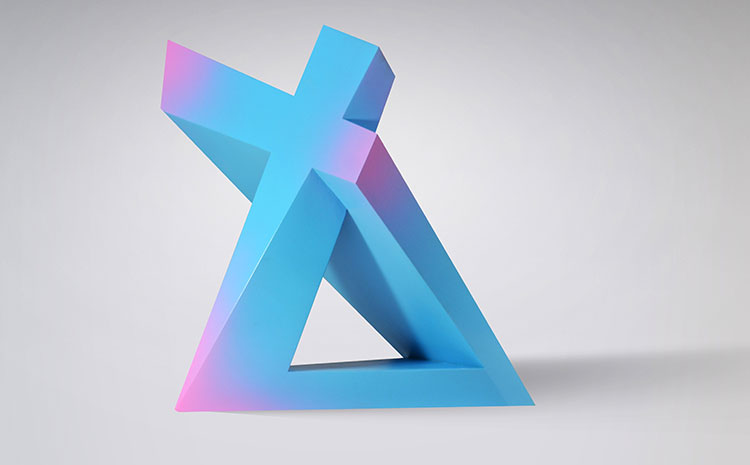 Influences on Dmytro Shavala's Artistic Endeavor
After graduating from college, Dmytro Shavala began studying at the Lviv National Academy of Art. The biggest influence on him at this time were his teachers, Igor Stefuak and Igor Korol. Stefuak is a famous Ukrainian artist in the genre of polychrome wooden sculpture, known for his creative experiments with this technique. His artwork is heavily influenced by traditional Ukrainian national art, sacral polychromy, and iconography. Korol is a highly talented and multifaceted artist who is always willing to offer advice and discuss art. Both Stefuak and Korol were important authorities for Shavala, and their guidance and support played a crucial role in his development as an artist. In addition to these influences, the environment in which Shavala lived and the people around him, including his colleagues, also had an impact on his artistic journey. This helped him to find the direction he wanted to take with his art, which is heavily influenced by traditional Ukrainian ornaments rich in geometric shapes.
Art is a central part of Dmytro Shavala's life, and he dedicates almost all of his time to it. He is driven by a constant motivation to create, experimenting with forms, materials, and colors and constantly seeking to learn and improve his skills and knowledge. The prospect of creating a new work, particularly one that has yet to be realized in material form, is especially motivating for him. Shavala finds inspiration in his environment, as well as in the concepts of geometry and color. His passion for creation is evident in the dedication he brings to his art, and it is this drive that fuels his continuous growth and development as an artist.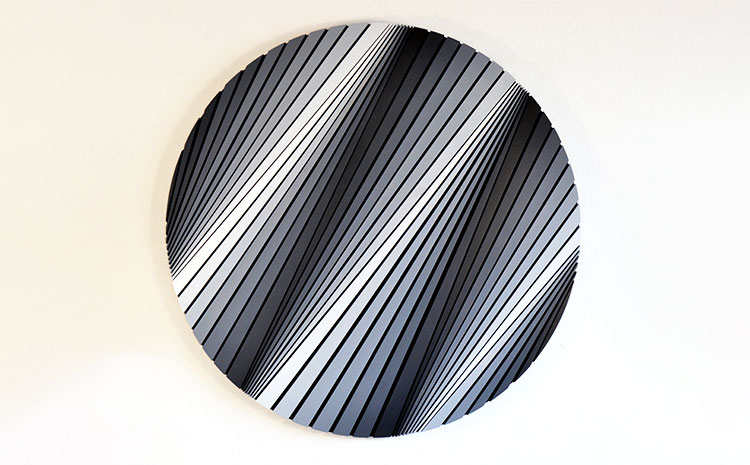 Dmytro Shavala: Committed to Growth and Development
Dmytro Shavala does not view any one of his works as being better or worse than others. Instead, he looks at the overall picture of his artistic output. While he believes that his earlier works may be somewhat incomplete compared to his more recent creations, this is a result of the growth and development he has experienced through practice and experience. Some of his most successful artworks include "Color Pressure," "Cold Pressure," and "Domino Effect," though he recognizes that this is simply a selection of works that come to mind and that all of his creations are important steps in his artistic journey. Each new creation provides him with valuable experience that helps him to grow and improve as an artist.
Given the current political climate in Ukraine, it is difficult for Dmytro Shavala to speak about his professional future with certainty. The ongoing conflict in the country has made it difficult to make plans and predict what might happen in the future. Despite these challenges, Shavala remains dedicated to his art and is committed to using every opportunity to work, create, and develop as an artist. He looks forward to the day when he will be able to travel and represent Ukrainian art on a global stage, once the situation in the country stabilizes and the war comes to an end.