"Art is an important help that has kept me alive. I want to create a place where people can connect and help people through art."
The Artistic Inspiration of Haruka Sugano
Meet Haruka Sugano, a multi-talented artist who has found her passion in painting and librarianship. Born in Japan in 1977, Sugano was exposed to the world of art at a young age and engaged in oil painting during her academic years. However, due to time constraints, she now focuses on creating collages using her daily life experiences as inspiration for her diverse range of artwork.
Sugano's creations are deeply rooted in her inner child's imagination, with a focus on themes such as vitality, affection, and interpersonal connectivity. She turned to painting as a means of compensating for something lacking in her life, and it has since become a source of significant assistance for her. Even as an adult, Sugano continues to draw as a way of coping with life's difficulties.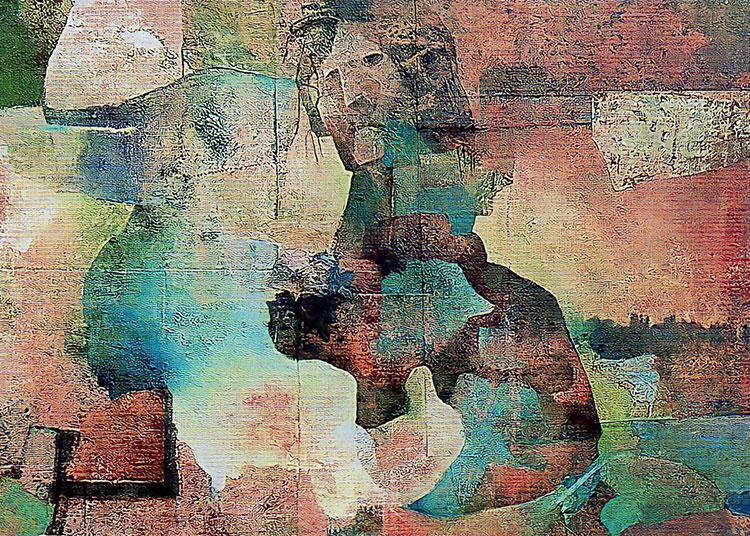 The Unconventional Career Path of Haruka Sugano
Despite her love for painting, Sugano couldn't solely rely on it to make a living. Therefore, she found a job at a library while she was still a student. This career shift provided her with a change of pace and opened up new opportunities, ultimately leading to the creation of a "workshop" that combines her love of painting with her work at the library.
Haruka Sugano draws her artistic inspiration from a variety of sources, including the people she meets, books she reads, music she listens to, and society at large. Her experiences as a parent and working in a library have also contributed to her creative wellspring, as has the minutiae of everyday life.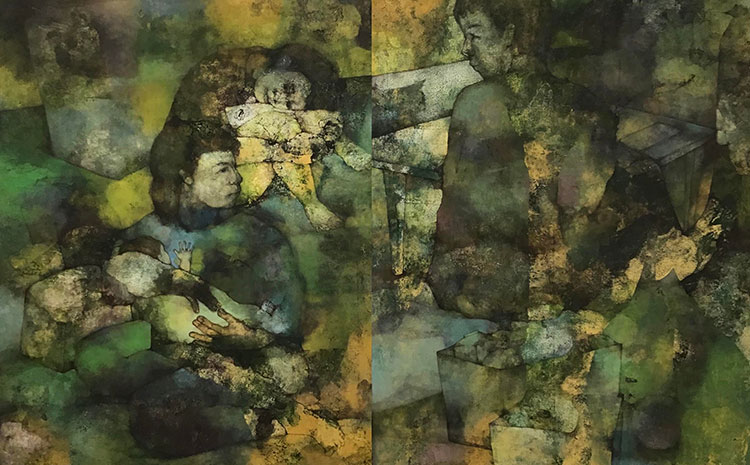 Creating Art that Transcends Age: The Collage-Making Process
Haruka Sugano began her artistic journey by drawing on paper during her childhood. As she progressed through her academic career, she shifted her focus to oil painting, and during this period, she also experimented with creating collages using paper. After becoming a mother, Haruka prioritized the efficient creation of collages, which eventually became her primary artistic pursuit. This passion for collage-making culminated in the establishment of a workshop devoted to painting.
In Haruka Sugano's artistic process, she seamlessly combines her roles as a painter and a librarian. She handpicks a picture book and uses it as a source of inspiration to create a single collage on paper that appeals to both adults and children. This practice of creating artwork that transcends age barriers is one that she is deeply committed to, finding the ever-changing canvas, interpersonal connections portrayed, and the sense of belonging created by the artwork to be incredibly soothing.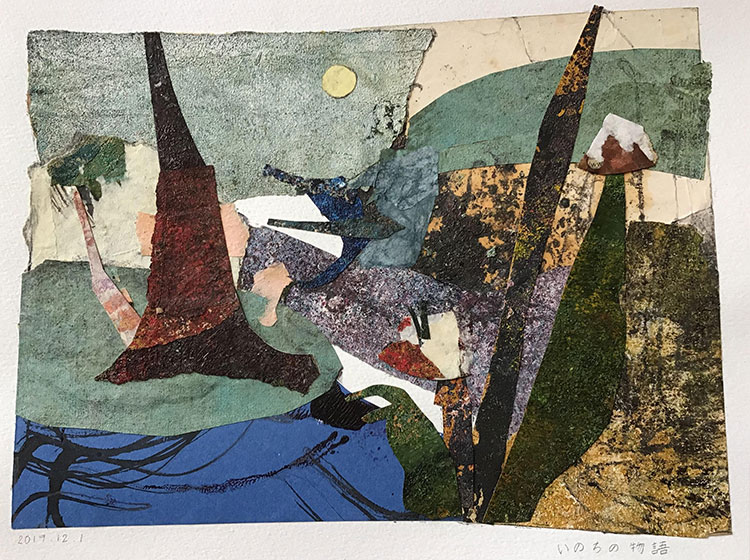 Using Art for Healing and Connection
While Sugano holds several dream projects across different regions of Japan, including hometown-themed workshops and peace initiatives that involve exhibiting paintings in large venues around the world, she believes that the smaller, more intimate endeavors are just as crucial. As a result, she wishes to organize workshops in nearby welfare facilities and hospitals to create a comfortable space for those who frequent these places.
For Sugano, art has been an essential source of support during challenging times. She hopes to establish a space where people can come together and use the healing and connecting properties of art to support one another. While her grand initiatives are significant and worth pursuing, her immediate goal is to create a positive impact on her community by providing a space where people can feel safe and supported through art.