"My approach to visual art is about building immersive worlds and stories using AI. I aim to take my creativity to new heights and offer unique experiences to my audience."
The Origin Story of Glashier: A Journey From Daydreaming to Photography
Glashier is a self-taught photographer and music video director from London, with a unique approach to visual storytelling. This visionary artist's work is characterized by the capture of raw and natural moments. Recently, he has integrated artificial intelligence (AI) into his creative process to construct entire imaginative realms.
With a base in both Berlin and London, Glashier is committed to shooting exclusively on film, drawing upon a cinematic style informed by his extensive experience as a filmmaker. His remarkable talent and distinctive aesthetic have garnered the attention of over tens of thousands of Instagram followers, securing his status as a notable figure in the world of social media.
In addition to his online presence, the artist has shared his insights and expertise at a myriad of workshops and speaking engagements throughout Europe. His impressive portfolio boasts nearly 350 music videos, featuring a diverse range of international artists. Glashier's collaborations extend beyond the music industry, as he has worked alongside commercial clients, directed television shows, and produced documentaries.
Furthermore, his creative repertoire includes the production of live DVDs and concert promos for various artists, showcasing his versatility and reinforcing his reputation as a multifaceted visual artist. In summary, Glashier's innovative contributions to the realm of photography and videography have not only earned him a dedicated following, but have also distinguished him as a trailblazer in his field.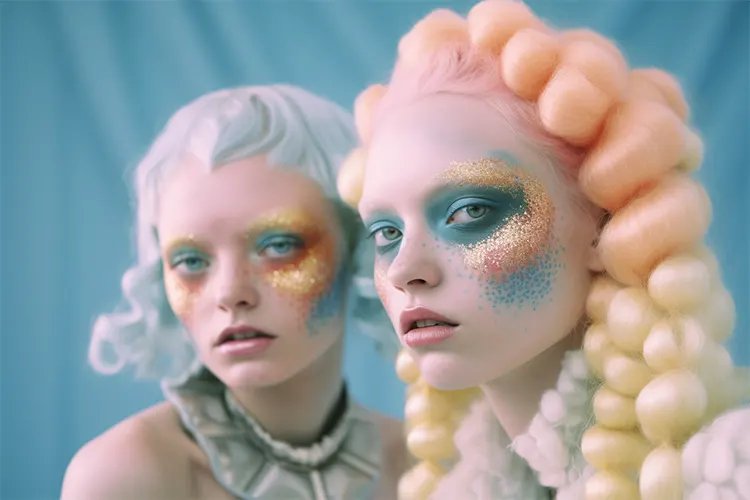 Philosophical Inspiration and Work Ethic: The Driving Forces Behind Glashier's Artistic Identity
From an early age, Glashier displayed a predilection for daydreaming, often finding himself lost in reverie as he gazed out the window. It was through these flights of fancy that he initially honed his ability to visualize elaborate parties and events, which subsequently ignited a deep-seated passion for photography. For this artist, the photographic medium represented an avenue through which he could explore the world, establish connections with new individuals, and immortalize moments of authenticity and sincerity.
Throughout his extensive career, Glashier has been involved in the creation of over 600 music videos, traversing a myriad of themes and concepts. Yet, his artistic motivation stems not solely from the visual aspects, but rather from the underlying philosophy that drives the work of fellow artists. Among those who have had a profound influence on his creative approach are Yoko Ono and Rick Rubin, both of whom have contributed significantly to the artistic sphere through their unique perspectives and ideas.
Moreover, Glashier's unwavering commitment to his craft can be traced back to his admiration for the legendary photographer Helmut Newton. Emulating Newton's extraordinary work ethic, Glashier has consistently pushed the boundaries of his own artistic expression, resulting in a diverse and impressive body of work. This fusion of philosophical inspiration and tireless dedication has ultimately shaped the essence of Glashier's creative identity, allowing him to leave a lasting impact on the world of photography and beyond.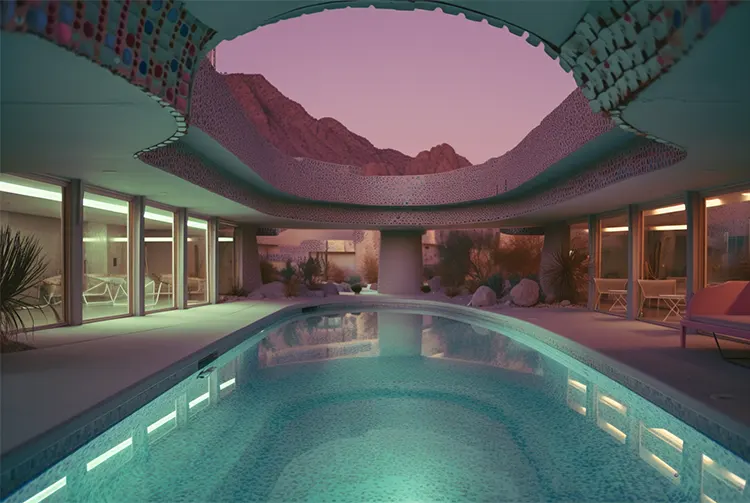 Beyond Aesthetics: The Intricate Worlds and Narratives of Glashier's Visual Artistry
In the boundless realm of the real world, Glashier discovers the serendipitous harmony of light, mood, and subject matter to create his captivating imagery. Eschewing excessive manipulation, the artist maintains that the most compelling photographs are those that encapsulate the raw essence of a moment in time. For Glashier, the allure of visual art extends beyond mere aesthetics; he delves into the narratives and worlds that lie beneath the surface, infusing his work with a sense of depth and intrigue.
Taking inspiration from fellow artists who construct immersive universes for their audiences to explore, Glashier strives to present an experience that is both cohesive and engaging. By melding the boundaries of reality and imagination, he invites viewers to become lost in the enchanting worlds he creates.
In a recent foray into the realm of artificial intelligence, Glashier has embarked on an innovative journey to devise new narratives and landscapes. He conceived a Martian settlement named Midnite, meticulously orchestrating the depiction of its inhabitants and surroundings to align with his vision. Although this groundbreaking project has only been in progress for a mere five months, it has rapidly garnered a devoted following, leading to the publication of a book and Glashier's participation in a collaborative AI art exhibition in Denmark. This bold fusion of technology and artistry exemplifies Glashier's unwavering commitment to pushing the boundaries of creative expression.
Exploring New Horizons: Glashier's Integration of AI Technology into his Creative Process
Glashier has been exploring his passion for crafting worlds within the gaming sphere, having developed several intriguing concepts since the onset of the pandemic. The burgeoning market for digital collectibles has provided a vast array of possibilities, allowing the artist to extend his distinctive artistic perspective to fresh mediums and engage with an ever-growing audience.
The essence of Glashier's visual artistry transcends the mere pursuit of capturing a flawless image; it delves into the realm of constructing intricate worlds and narratives that captivate and immerse the viewer. By skillfully integrating artificial intelligence into his creative process, Glashier has elevated his artistic vision to uncharted heights, presenting his audience with an experience that is not only innovative but also deeply immersive and thought-provoking.
Glashier continually seeks opportunities to broaden the scope of his work, and the incorporation of AI technology into his creative toolbox further enhances the depth and impact of his artistic expression. In this new age of digital collectibles and immersive storytelling, Glashier's unique vision is poised to capture the imagination of an expanding and diverse audience, introducing them to a world of vivid and engaging experiences.