"I believe art-making has the power to give people agency and transcend perceived limitations, making it an essential tool for empowerment."
Unlearning and Remaking
Hailing from a council estate in the North East of England, Stacey McKenna navigated her formative years with scant parental support, leading to limited exploration of the arts. Her true artistic awakening surfaced not in her youth but during her 40s, when she unearthed an innate affinity for themes of steadfastness and resurrection. McKenna's late blooming artistic journey stands as a testament to these notions of rebirth and resilience.
Predominantly, McKenna gravitates towards assemblage art, a genre in which she finds a profound sense of beauty by reincarnating discarded and broken items into works of aesthetic value. This transformative process, wherein debris morphs into art, metaphorically aligns with McKenna's personal narrative of self-remaking and rebirth.
Beyond her creative pursuits, McKenna dedicates her time to working in a school setting where she serves children from disadvantaged backgrounds. Her experience in this realm provides her with an intimate understanding of the impediments these children confront. A firm believer in the transformative power of art, she posits that the act of creating can instill a sense of agency in individuals, enabling them to surmount perceived constraints. Thus, for McKenna, art serves as an indispensable tool in the arsenal of empowerment.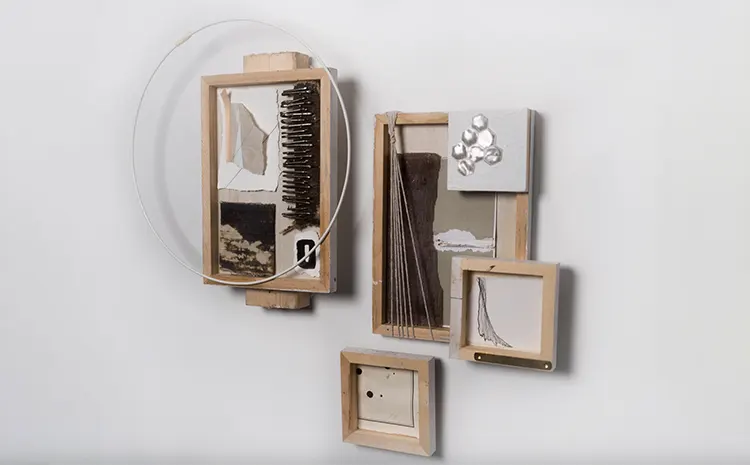 Art as a Conduit to Life's Essence
The creative oeuvre of Stacey McKenna is intimately entwined with her spiritual beliefs. A recurrent motif in her work is the triptych format or compositions spanning multiple panels, indicative of her exploration into the interplay between distinct elements of self and their relationship to the collective whole. For McKenna, the act of creating art serves as a conduit to a profound, life-affirming energy, an enigmatic process that transcends perceived constraints to reveal our inherent, authentic essence. Recurring themes in her work encompass facets of the mind, body, and spirit, echoing resonance with the theological concept of the Holy Trinity.
McKenna's creative sanctuary brims with an eclectic array of collected items, ranging from papers and diverse objects to textiles and remnants of prior art projects. The rhythm of electronic music forms the backdrop to her creative endeavors, her inspiration flowing from the assembly and reassembly of these elements. Far from distractions, these seemingly unrelated fragments play a crucial role in the ebb and flow of her subconscious creativity, contributing to the elusive magic that infuses her artistic process. She has cultivated a unique approach that embraces the unpredictability and spontaneity of life, transforming them into powerful sources of artistic inspiration.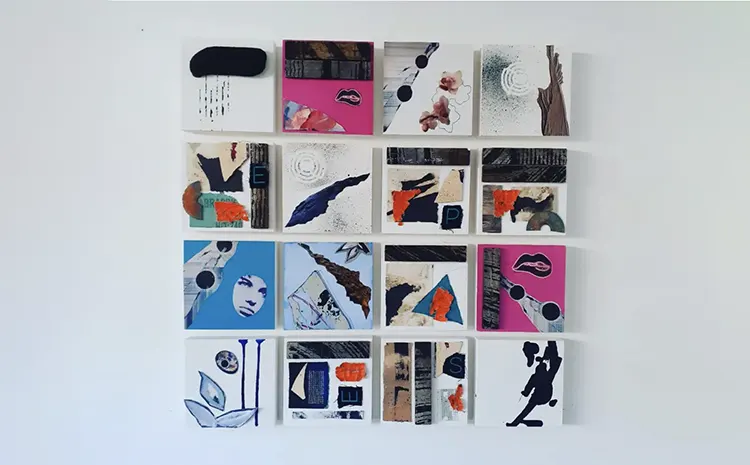 Stacey McKenna: Influences from Daily Encounters
Stacey McKenna's artistic influences do not derive from the confines of conventional art education. Instead, they originate from the varied patterns, hues, and emotions that permeate her daily encounters. Renowned artists such as George Mathieu, Hilma Af Klint, Louise Bourgeois, and Ruth Asawa have profoundly impacted her creative approach, yet she does not exclusively favor any one artist. McKenna staunchly believes that art ought to be a platform for accessibility and inclusivity, fostering a profound sense of belonging and unity.
One notable work that resonates deeply with McKenna is Salvador Dali's 'The Flaming Giraffe.' This surrealist masterpiece harks back to her formative years, a time when her confidence in the value of her artistic creations was unshakeable, and prior to the onset of self-doubt. This particular work, with its otherworldly quality, provided her solace during periods of turbulence. Today, McKenna perceives the painting's open drawers as symbols of her personal journey towards self-discovery. They represent her continuous exploration and unearthing of her internal realms to produce art that possesses significant depth and meaning.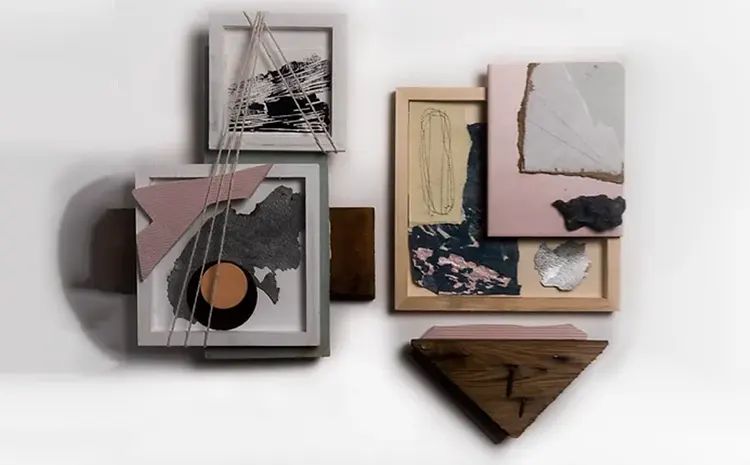 Drawing and Collage: Unleashing Stacey McKenna's Creative Vision
Stacey McKenna does not limit her creative expression to a single medium. Foreseeing a future incorporation of her drawing practice with collage, she skillfully wields charcoal and conti crayon to deliver ethereal fluidity and grace, while the definitive crispness of fineliners celebrates the beauty of accidental strokes. McKenna explores the realm of assemblage art, a practice that liberates her from medium-specific constraints. Materials ranging from the organic – wood and cardboard – to the industrial – acrylic and spray paints, ink and watercolors – are used to manifest her creative vision. There is a profound element of rebirth in her process, as she often deconstructs her own artworks to breathe life into a fresh creation.
A project of particular interest currently germinating in McKenna's mind involves a synergistic blend of her professional engagement with disadvantaged children and her artistic passion. She has plans to orchestrate art projects with these children, investigating the transformative potential art holds for the individual and the collective. This collaborative endeavor and the exploration of art's transformative power enkindles a fervor within McKenna, lighting the path towards an intriguing artistic future.
As McKenna looks ahead, she foresees an exciting shift in her creative process. Building on the lessons from her past work, she envisions a future where collaboration and participation become integral to her artistry. She's eager to open up her creative process, inviting others into her artistic journey and exploring the unique perspectives that this shared experience can bring. With an open mind and a heart full of anticipation, McKenna eagerly embraces the unfolding potential of this new artistic path. Her journey thus far has prepared her well, and she looks forward to what the coming chapters will reveal in her evolving creative universe.