"I believe you don't become an artist, you were born an artist."
Embracing Art at 40: Fabienne's Journey to Professional Painting
Fabienne Lucchesi, a talented painter, entrepreneur, and mother of four, has spent her life immersed in the artistic cultures of Europe, residing in France, Germany, and Switzerland, as well as the United States (Boston). Although her passion for art had always been present, Lucchesi did not embrace it as a professional pursuit until the age of 40. By then, her success as a businesswoman had given her the confidence to explore her true calling.
Embarking on a journey of self-discovery and artistic growth, Lucchesi sought formal training in Geneva, Switzerland, and continued her studies at Atelier Jean-Pierre Grelat. She found herself particularly drawn to abstract painting, and as fate would have it, she had the opportunity to work with and learn from Thibaut de Reimpré (1949-2023), a renowned French abstract painter of the 20th century. Lucchesi was fortunate to be mentored by Reimpré from 2002 until his recent passing, benefiting immensely from his coaching, friendship, and vast experience.
In recognition of her artistic achievements, Lucchesi was invited to join the prestigious ART Capital group in Paris for the first time in February. This honor allowed her to exhibit one of her works alongside well-known and established painters, signifying her arrival as a respected artist in her own right.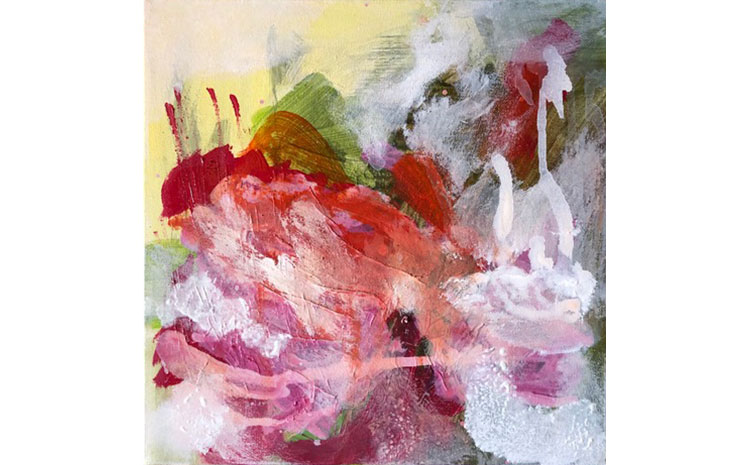 The Artistic Vision: Lucchesi's Creative Process and Future Projects
Fabienne Lucchesi is known for her large-scale paintings, utilizing acrylic paint on canvas and occasionally incorporating mixed media, such as paper and pencils. Her creative process often involves unconventional tools like sticks or cards, which serve as extensions of her arm, emphasizing the physicality of her work on such grand scales. Lucchesi's approach to art is rooted in emotion rather than meticulous planning or forethought, aligning her work with the artistic movement known as lyrical or expressive abstraction. This method encourages the viewer to connect with the artwork on an emotional level, refraining from forming explanations or representations.
Lucchesi has an intriguing project idea that she dreams of bringing to fruition, though she playfully keeps the details a secret, alluding to a potential reveal next year.
The artist firmly believes that one does not become an artist but is born with the innate gift. For Lucchesi, a pivotal moment occurred when she was just seven years old, as her family migrated from their village in the southwest of France to Switzerland. It was during this journey that she encountered the majesty of Mont Blanc, a sight that left her in awe. The concept of eternal snow on the mountain fascinated her, as she grappled with the idea of her own mortality and the notion of eternity. This profound experience evoked intense emotions, which would later come to define her artistic vision and practice.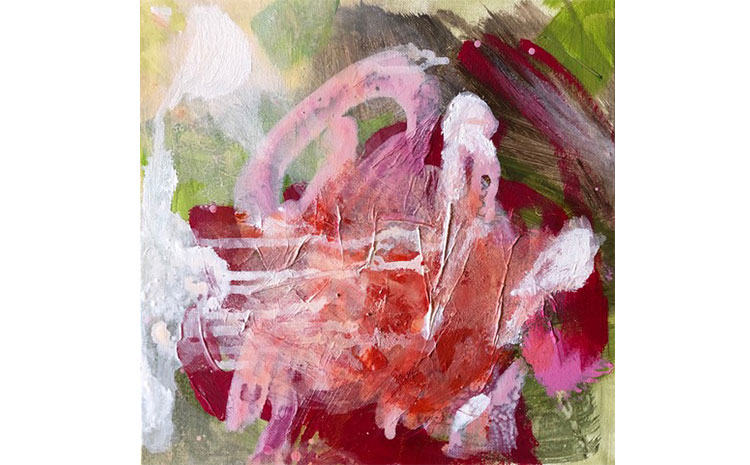 Inside the Studio: The Balance of Solitude and Collaboration
Fabienne Lucchesi is lucky to have an expansive studio situated in the southwest region of France, specifically in the quaint village of Marciac, celebrated for hosting one of the world's most renowned jazz festivals. The studio not only serves as her creative sanctuary, but also as a gallery space where she showcases and promotes the work of fellow artists, often prioritizing their creations over her own.
Lucchesi typically seeks solitude while working, and occasionally listens to music to enhance her concentration. When asked about her creative process, she reveals that it is characterized by a balance of patience and urgency. There are days when she refrains from painting, allowing the desire to create to intensify within her. Once the need becomes overwhelming, Lucchesi dives into her work, often losing track of time as she becomes wholly immersed in her art. Hours may pass without her noticing, and she may even forgo meals as she remains fixated on the canvas.
During these intensely focused sessions, she might encounter physical discomfort, yet her spirit remains content, as if pursuing a fleeting yet profound moment or a glimpse of eternity. On occasion, frustration may arise from not achieving the desired emotional impact, prompting her to dismantle her work in a passionate outburst. Lucchesi then harnesses the power of her emotions, using a garden hose to wash away the paint and clearing the canvas for a fresh start. For her, the creative process is fueled by an unwavering and boundless energy.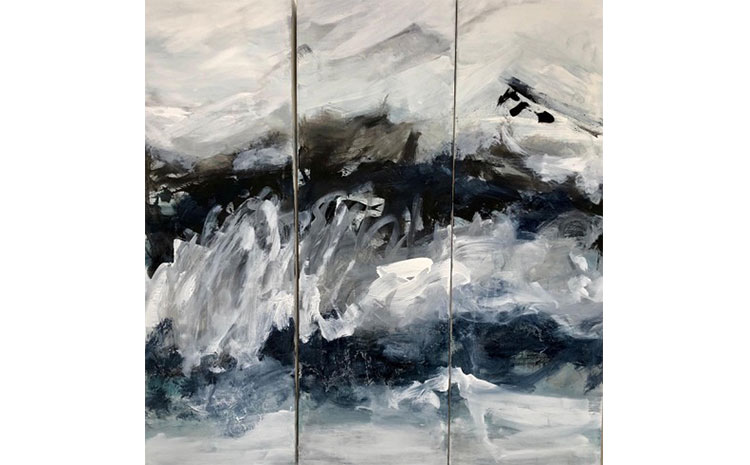 A Springtime Diptych: Showcasing Fabienne's Artistic Evolution and Advice for Aspiring Artists
The diptych painting displayed below is an expansive piece, measuring 150cm by 240cm, and comprised of two individual canvases. Fabienne Lucchesi has introduced a fresh color palette in this recent March creation, featuring vibrant pinks, reds, and greens that evoke a sense of springtime, even though this was not a premeditated decision. The left canvas showcases a more classical approach in terms of color and technique, while its counterpart on the right offers a striking contrast with its modern, fully abstract style.
Lucchesi's artwork exudes a sense of joy and embodies the rejuvenating promises of spring. Furthermore, it provides a beacon of hope amidst a challenging time in France, as the nation grapples with economic inflation.
For those embarking on their artistic journey, Lucchesi offers invaluable advice: "Just do it!" She encourages aspiring artists to pursue their dreams and disregard any discouragement from those who may suggest seeking a more conventional career path. Dedication, passion, and perseverance are the keys to achieving success in the world of art.