"Art and creativity helps me in every aspect of my daily life. In my work, with my children, during the holidays. Art makes people curious, thoughtful and creative."
The Creative Essence of Alice Hoffmann
Alice Hoffmann, also known as Bureau Alice, is an illustrator with over 15 years of experience as an art and creative director in international agencies across Europe. In more recent times, she has devoted herself entirely to the art of illustration, utilizing her extensive background in campaign and concept development, packaging, corporate design, and fair trade design in her current creative endeavors.
Alice's illustrative style is characterized by a unique and graphic approach, with bold, simple, and geometric designs as its hallmark. She embraces a minimalist aesthetic and skillfully employs a powerful range of colors to create her distinctive illustrations. She artfully strips her works down to their fundamental elements before carefully rebuilding them through her expert use of color. Her illustrative style is marked by a keen focus on color selection, with each hue chosen and integrated with precision to lend her work an exceptional visual appeal.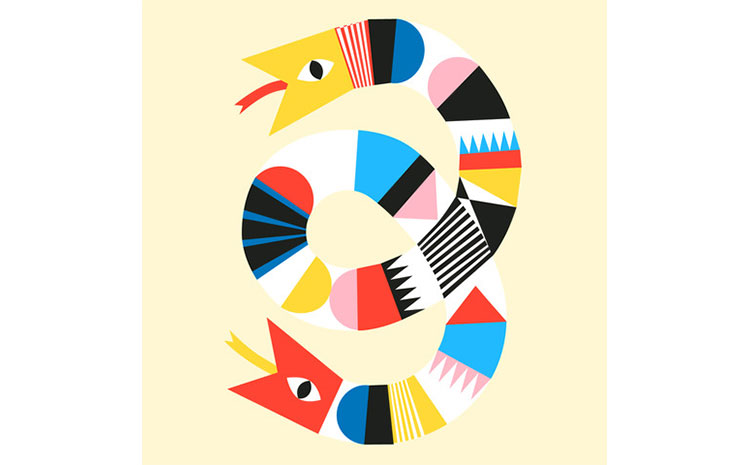 Discovering and Developing a Unique Artistic Style
Alice Hoffmann's artistic journey began in graphic design, but her creativity has since flourished through the exploration of diverse techniques such as charcoal, gouache, oil, and papercuts. Despite her forays into these varied mediums, Alice's graphic and colorful style has remained the cornerstone of her artistic expression. As a result, her unique style has grown over time and evolved into a distinct, independent style of its own. Alice's self-discovery process took several years, during which she experimented with a wide range of techniques, eventually arriving at her current signature style.
Drawing inspiration from a plethora of sources, Alice's work is an amalgamation of various elements, including the rich tapestry of folklore, the vibrant hues of textiles, and artwork from different cultures. Museum exhibitions have also served as an unending source of inspiration for Alice, allowing her to explore new techniques and styles. Through her relentless exploration of various sources, Alice continuously refines her craft and discovers novel approaches to her work.
Alice's exceptional talent and her unique illustrative style have enabled her to work with numerous international brands, leading to projects that have exposed her artistry to a broader audience. Her ability to distill intricate concepts into simple yet striking designs has made her a sought-after illustrator, and her distinctive use of color has become her hallmark. Alice's work is a testament to her dedication, skill, and passion for illustration, and she has become an indispensable member of the creative community.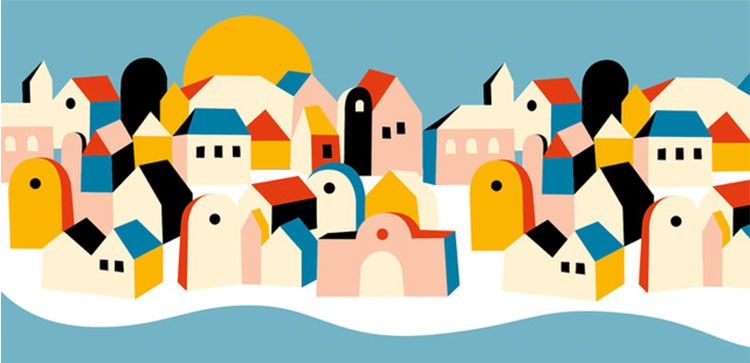 Art as a Daily Ritual and Source of Inspiration
Alice Hoffmann has discovered the transformative potential of incorporating art into her daily routine, enriching her life in a myriad of ways. Through her art, she finds a valuable outlet for self-expression, self-discovery, and personal growth, providing a sense of fulfillment and joy that permeates every aspect of her existence.
Hoffmann recognizes that art is a powerful tool that stimulates curiosity, encourages reflection, and fosters creativity in others. Consequently, she endeavors to use her artistic talents to inspire her colleagues and students to break free from traditional boundaries and explore new perspectives. Hoffmann collaborates with her children, using their drawings as a starting point for creative projects, nurturing their artistic abilities, and guiding them in the creative process.
Even during holidays, Hoffmann maintains art as an integral part of her daily routine. She leverages art to connect with loved ones, share ideas and emotions, and create memories that will last a lifetime. Hoffmann designs unique holiday decorations and explores new craft projects, engaging with the world in a meaningful and fulfilling manner.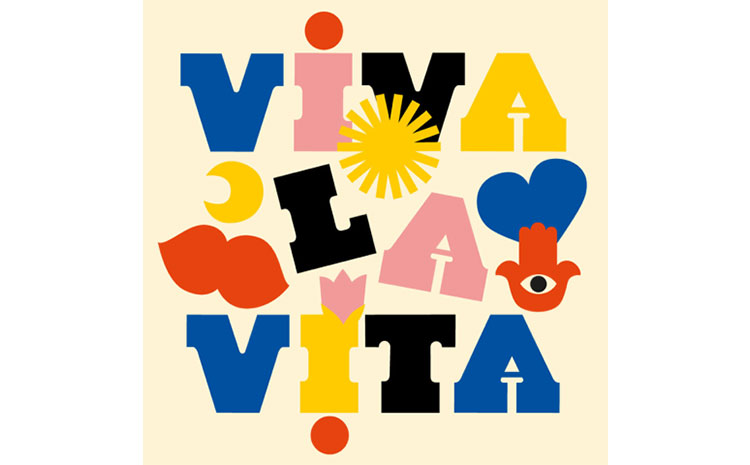 A Glimpse Into Alice's Studio and Future Projects
Alice Hoffmann considers her studio as her creative haven. Situated in the bustling heart of Zürich, the studio itself is surrounded by a verdant and unspoiled garden, which serves as a constant source of inspiration to her. Alice takes immense pleasure in entertaining her closest friends, who often stop by to enjoy a cup of coffee and share their critiques, providing her with both inspiration and feedback.
Currently, Alice is engrossed in working on several high-profile projects for international brands, scheduled to be completed in 2024. Each of these projects has played a significant role in shaping her into the artist she is today and has helped her develop her distinctive artistic style.
While she is proud of her accomplishments, Alice also has a deep-seated desire to contribute to society through her art. Her greatest aspiration is to create a mural for a company's workspace or a children's hospital. Alice firmly believes that art has the power to inspire and elevate people, and she would be honored to use her skills to bring a little joy and brightness into someone's life.
In her leisure time, Alice relishes taking long walks along the stunning Zürich lakefront. The tranquility of the water and the breathtaking scenery provide her with much-needed respite from the fast-paced world of art and creativity. She finds that the serenity of this peaceful setting allows her to recharge her batteries and approach her work with renewed vigor and enthusiasm.