"I'm happy and satisfied that I'm still learning and dare to be at a place of not knowing. I'm open to unexpected adventures while drawing."
A Life Adrift: The Journey and Philosophy of Selma Dronkers
Selma Dronkers, a versatile artist based in Nijmegen, The Netherlands, divides her time between her land-based studio and her sailing boat, where she creates mesmerizing abstract drawings. Dronkers' artwork is characterized by intricate layers of lines, a testament to her unique vision and talent.
Dronkers has spent considerable time living in various countries, cities, and villages, an experience that has shaped her perspective on the world. She firmly believes in the existence of infinite realities and truths, each unique to the individuals who perceive them.
Although Dronkers has a background in working with textiles as an art form, she identifies primarily as an artist rather than a designer. While she does not intentionally seek to incorporate textiles into her work, her creative process often leads to outcomes that resemble textile-like forms.
The artist's objective does not center on achieving a fixed result based on preconceived patterns or anticipated outcomes. Instead, Dronkers' focus is on the process itself, which she highly prioritizes. While the resulting form and texture are noteworthy, they are of secondary importance. Selma aspires to remain in a state of not knowing, as it allows for the emergence of fresh discoveries.
For over a decade, Dronkers has embraced a semi-nomadic lifestyle, spending several months each year aboard her sailing boat. This intimate connection with the sea has left a profound impact on her artwork, as she navigates ever-changing environments where nothing is as it seems.
Her time at sea has taught Dronkers the value of observation and attentiveness to nature. This attentiveness is reflected in her drawing process, where intuition and deliberate decision-making harmoniously coexist, revealing the intricate beauty of her work as it gradually unfolds.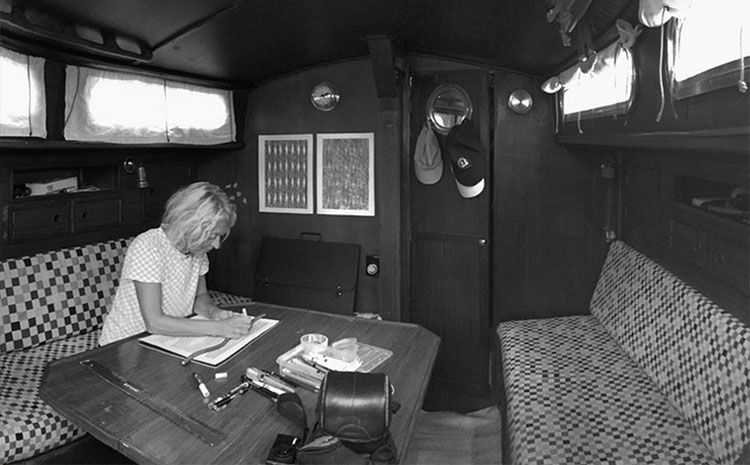 The Intricate Beauty: Selma Dronkers' Abstract Drawing Process
Selma Dronkers specializes in creating abstract drawings characterized by layers composed of intricate lines. Dronkers is captivated by the way these lines can unintentionally form a textile-like surface, eliciting a desire in viewers to physically touch the drawings. The artist employs various materials, including markers, fineliners, pigment ink, and occasionally colored pencils, to create her works on diverse surfaces such as paper, hdf, wood, and canvas or linen.
In Dronkers' art, each layer is constructed of numerous lines, necessitating that viewers take the time to observe and discern different perspectives. Time plays a crucial role in both the creative process and the viewer's experience. Her abstract compositions reflect her personal experiences at sea, exploring the concept of multiple ways of seeing.
A unique characteristic of Dronkers' work is that it encourages viewers to concentrate on one or a few layers at a time, rather than attempting to perceive all layers simultaneously. The artist draws inspiration from fully immersing herself in nature, as she finds the experience analogous to the act and process of drawing. Just as she must adapt to nature while sailing, Dronkers attentively listens and observes during the drawing process.
Dronkers also finds motivation in the philosophy of Agnes Martin, a renowned artist who believed in the importance of living through inspiration. Martin's words, "Living by inspiration is living" and "I paint about perfection that transcends what you see – the perfection that only exists in awareness," profoundly resonate with Dronkers and influence her artistic approach.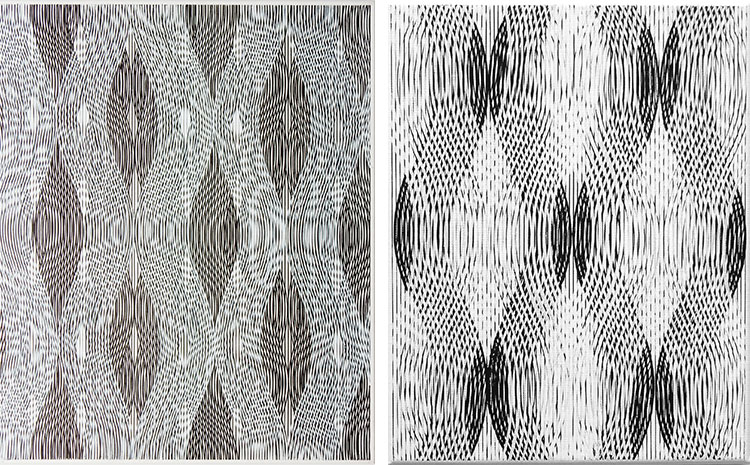 Balancing Acts: Selma Dronkers' Diverse Artistic Environments and Inspirations
It is crucial to highlight the optimal working environment that Selma Dronkers has cultivated, which significantly contributes to her artistic journey. Dronkers divides her time between a residence in the heart of a small city and her 30-foot classic sailing boat, providing her with a harmonious balance. This arrangement allows her to exhibit and sell her artwork for a portion of the year while dedicating the remaining months to traveling and immersing herself in nature. The artist's resourceful utilization of her compact floating studio enables her to continue creating art even while journeying.
During Dronkers' tenure at the art academy, the focus was on experimentation, with less emphasis on traditional skills, such as rendering a horse accurately. It was later, at another art institution, that she honed her skills in drawing from life. This experience facilitated the development of her predominantly abstract style, grounded in a strong foundation of life drawing and painting.
Dronkers' artistic interests include the work of Brice Marden, particularly his explorations of light, color, surface, and calligraphic gestures. Upon encountering the I Ching's concept that "everything turns into its opposite in the long run," she recognized the manifestation of this principle in her own drawings. Graphite pencil's diffuse surfaces demanded clarity, while the rigidity in her compositions necessitated fluidity, and the use of color called for the contrast of blacks and whites. In addition to her visual influences, Dronkers derives inspiration from writing, particularly through her newsletter, which offers an opportunity for reflection and contemplation on the evolution of her creative practice.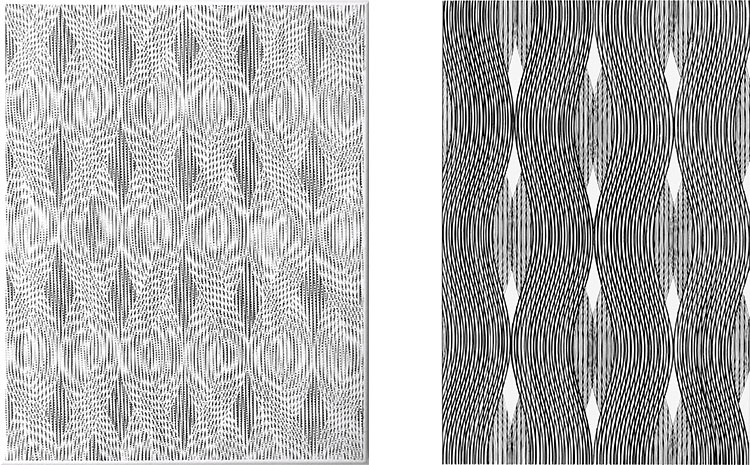 Sailing Towards New Horizons: Selma Dronkers' Future Endeavors and Aspirations
Selma Dronkers and her musician partner have devised an innovative plan to offer sailing adventures for artists seeking to immerse themselves in the sublime interplay between the sea and the sky. This pilot program is slated to commence in the upcoming summer, enriching the lives of its participants by fostering a unique connection with nature.
In addition to this venture, Dronkers is contemplating the utilization of environmentally friendly materials in her artistic pursuits. This conscientious approach seeks to balance the integrity of the drawing process with a commitment to ecological sustainability. As she embarks on her sailing expedition next summer, Dronkers plans to explore the realm of pinhole photography and experiment with the cyanotype technique.
For Dronkers, art is synonymous with a vibrant and fulfilling existence. Embracing nature and artistic expression allows her to remain grounded and maintain a sense of playfulness. The artist takes pride in her continued learning and her willingness to venture into the unknown. Open to unforeseen experiences, she eagerly anticipates the adventures that await her through her drawing endeavors.