"An introspective attitude is an urgent need for me to ironically denounce the dramas and psychological contradictions of today's world."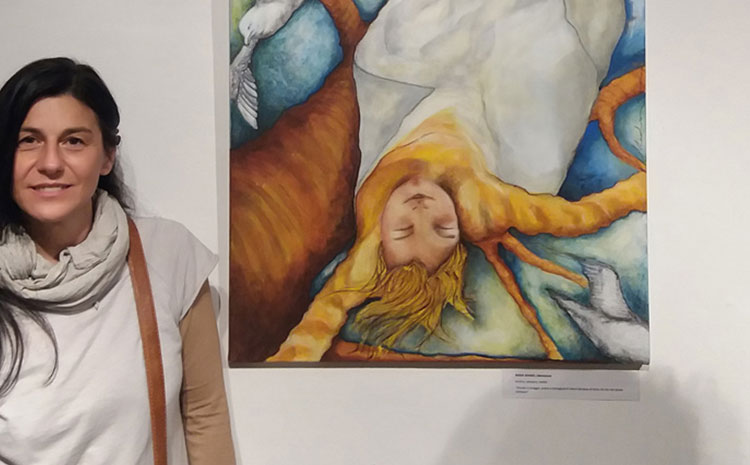 Nadia Soardi is an artist and graphic designer living and working in Castiglione delle Stiviere, a town in the Italian province of Mantua.
Her works are psychological in nature and human contradictions are often the object of her attention.
Bodies, facial expressions and colors in motion constantly send messages: they outline a social framework aimed at a fictitious technological well-being that draws people into infinite internet spaces of emotional emptiness. Bold and provocative colors, sometimes accompanied by plastic backgrounds, concise lines that sketch modern characters of bizarre and grotesque character with ease and skill.
Her works are an extended vision of female worlds, where winking looks, curved and cracked lips, lively, gaunt or stocky bodies flaunt the logic of an exalted appearance.
She is a street artist for whom the street is the environment in which she interacts with every kind of person, without social distinctions. "Art is not only for a few," says Nadia.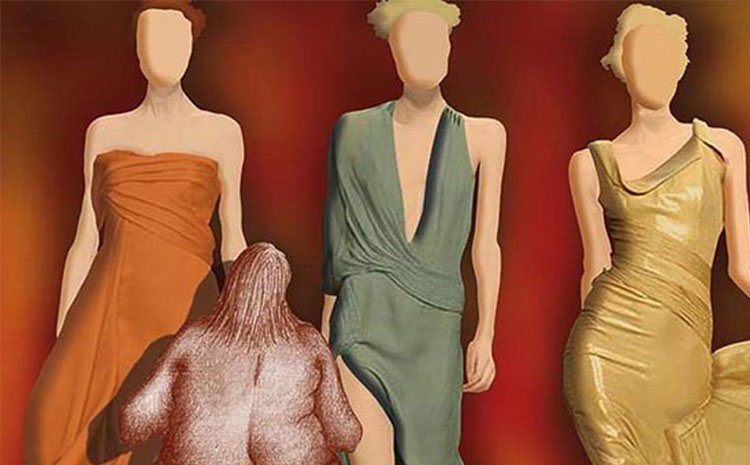 She enjoys reaching out to a larger audience and making her voice heard verbally because she has a lot to say. In time, she hopes to reach an even larger audience.
An observant and subtle observer, she analyzes contemporary scenarios through a journalistic presentation and a touch of amplified reality.
Her bizarre lines, bright colors and surreal bodies can inspire the viewer to think deeply about predicaments and possible epochal changes.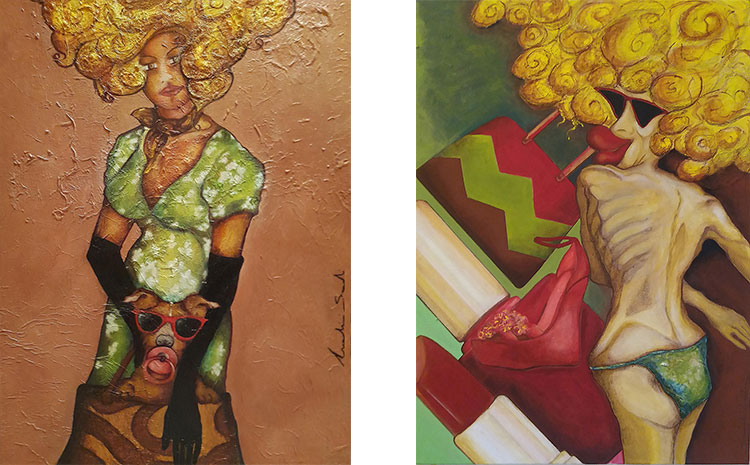 "Anorexia and Consumerism" is the painting she finds most interesting among her works. Symbolically, the woman seen in the painting takes on a double meaning. On the one hand, she becomes the expression of an opulent society and, on the other, she takes the form of a mother exhorting her daughter into a world of fleeting, empty reality, satisfied exclusively by this absolute need to appear and show herself to exist.
She believes that this emotional emptiness is the cause of so many social disasters such as wars, food shortages, inequality, and psychosomatic illnesses. It is certainly a complex issue, but if art does not address it, she believes it would abandon its important function.