Takano Manabu is a Japanese artist born in Gunma Prefecture, currently living in Tokyo Japan, who graduated from Tokyo University of the Arts.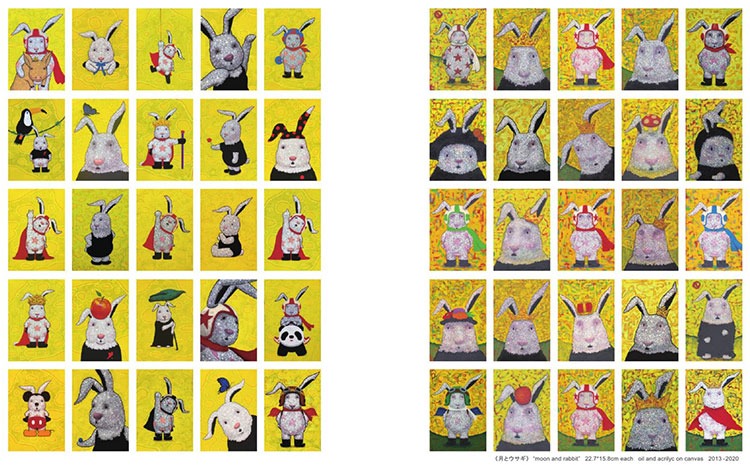 During his studies, he traveled alone to the United States and witnessed the terrorist attack on New York's WTC on September 11, 2001.
In his art he expresses his thoughts about life, death and illness by depicting the moon, sun and rabbit, which is a symbol of life force. His light and bright style and unique world view of rabbits drawn in dots are highly praised, especially overseas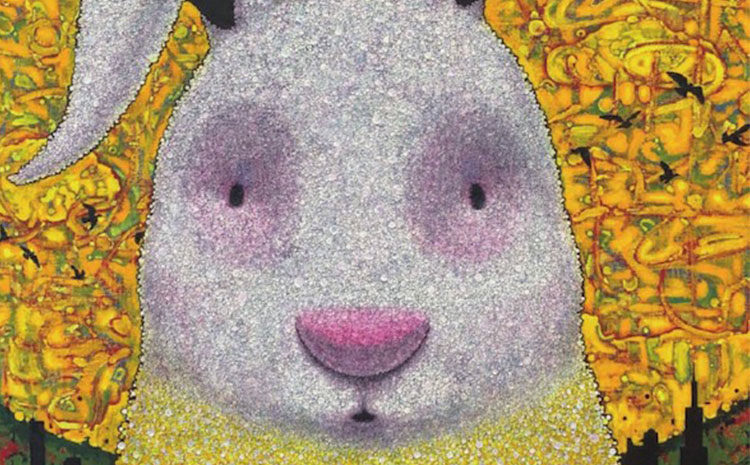 The knowledge of death gives Manabu a strong sense of being alive, which is reflected in his works. In his production he deals with experiences such as the terrorist attack on the WTC 9/11, the 2011 Tōhoku earthquake and tsunami, the serious illness of his family, and the death of his friend when he was living in New York.
He has a strong connection with his first work, "The Moon, the Sun, and a Rabbit in a Black Dress", which has a rabbit as its subject.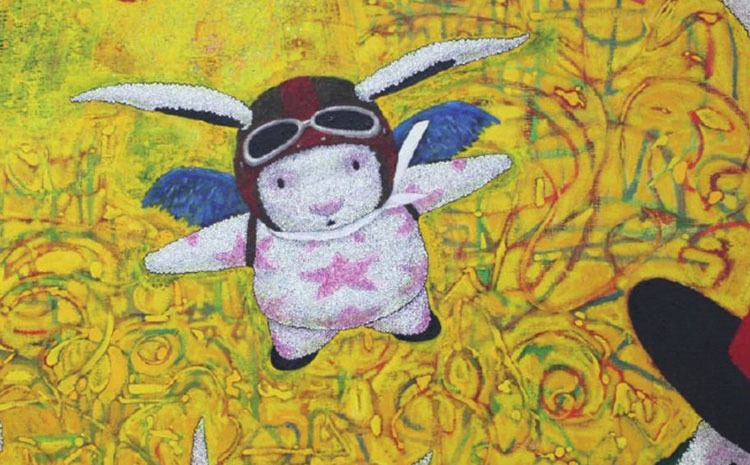 In the short term, after the Corona disaster, Manabu wants his works to be freely exhibited between Japan and overseas and to be able to communicate through his works. In the long term, he'd like his works to be collected by museums around the world and to be able to show his works to people who don't know his name or where Japan is located.
The world was divided by the Corona disaster and many of his works are nowhere to be seen. From now on, he wants to exhibit his works in front of as many people as possible in as many countries as possible, where he creates a variety of artistic works with a wide perspective that crosses the boundaries of two-dimensional and three-dimensional, digital and analog, real and virtual.