"It is important that as a woman artist I can offer a safe space for pushing boundaries in figuration, where the female gaze is acknowledged and celebrated."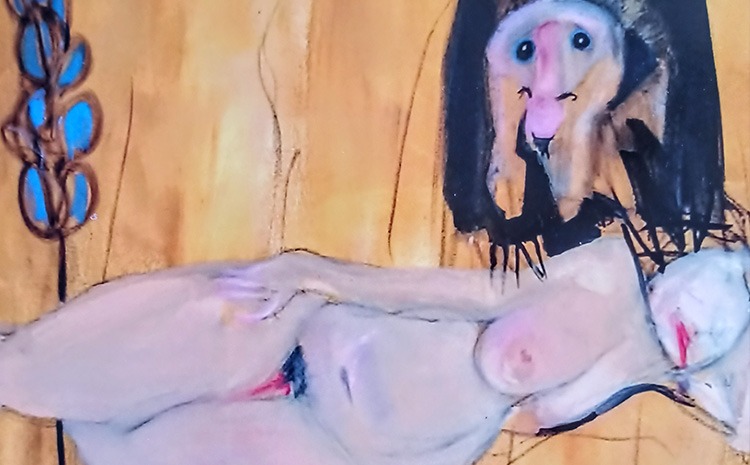 Although Karen Strang has worked in performance and installation over the years, studied drawing and painting in Scotland and around Europe, she always returns to the traditional techniques of life drawing and oil painting on canvas.
Scottish of Polish heritage, Karen's paintings are large and generally figurative with esoteric narratives which make them adult and rather dark in character. 
Her studio is based in the small town of Alloa on the Firth of Forth, built on an area known as the Cunningar, where the Alloa witches congregated in the 17th century and where many Witchcraft trials took place. The town has a fascinating industrial history and the oldest whisky distillery was built near the shore. She often invites other artists to participate in her drawing sessions. Dialogs and ideas for further development emerge in the relaxed yet professional atmosphere.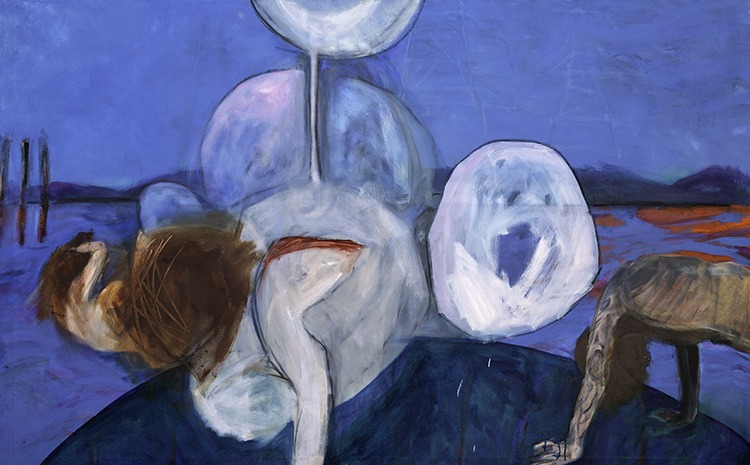 Karen has a natural desire to make art, so she has never thought about a motivation for what she creates. She just does it because it is a part of her, "My mother would say that I always created something, even if it looked a mess to her I took it seriously!". She adds that "painting, like other creative practices is an expression of our human experience, it is what makes us distinct as human animals. The questioning, the desire to be creative, is an intense and political action. As an artist we bear witness to what is all around and that is a responsibility we should carry with honour."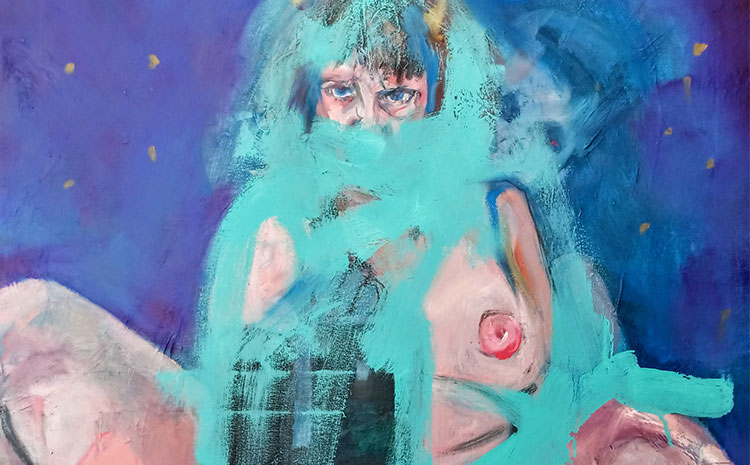 With her recent "The Burn and the Tide" work, which focuses on Scottish women accused of being witches in the 17th century, she gave voice to those who were silenced, because only art can transcend time and place and open a new understanding of what we witness then and now.
Karen concludes the interview with a wish: "I would like that my paintings find meaning for the viewer, that, despite the artwork being challenging, it can be appreciated by a wide and eclectic audience. That they can be shown in new spaces for new audiences and that painting is truly international, that the visual language is shared. I also enjoy collaboration with writers (I am currently working with a storyteller and a poet), and would love to see more of this work published for a wider audience too."