Maud Angot is 72 years old and lives and works as a painter in Poitiers (France).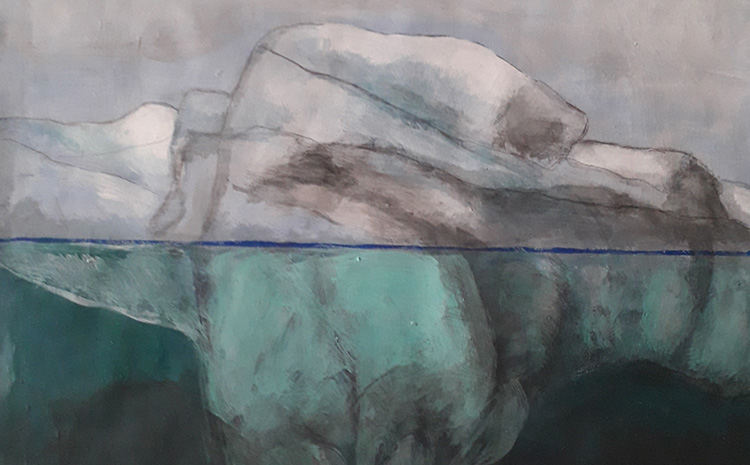 She first trained as a sculptor in a Paris studio and then devoted herself to drawing and painting with materials such as charcoal and acrylic.
Her works could be described as "figurative," but they also contain many abstract elements. For the artist, the distinction between figuration and abstraction has lost all meaning.
For the artist, the distinction between figurative and abstract has lost all meaning. Rather, it's a matter of interpreting a rather ordinary reality (portraits/landscapes) and mediating an encounter between the objectivity of the world and the subjectivity of the artist.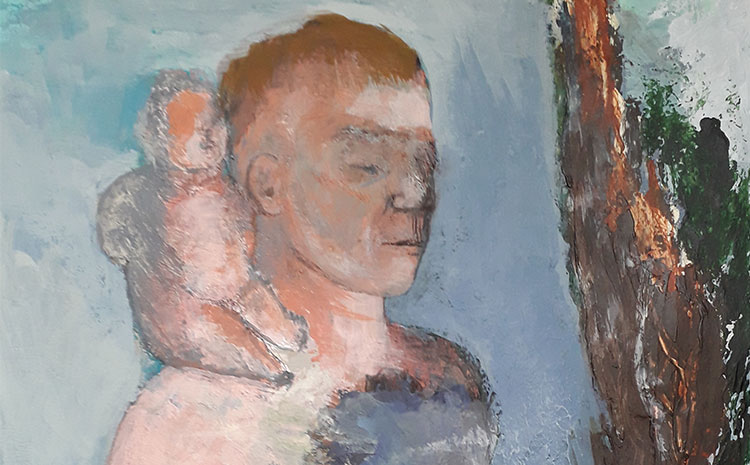 Maud always starts from a certain visual sensation that opens up paths and possibilities that she's often not aware of. The technique chosen then adapts to the initial project – a project that can evolve as it's realized.
The joy she feels in creating stems from this process, which allows her to refine her own desires while being influenced as little as possible by the desires of others (fashions, trends, various social pressures).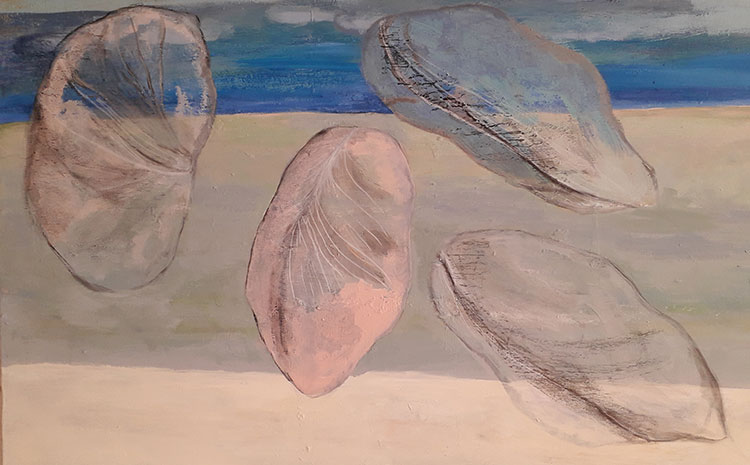 Nevertheless, her art is influenced by the spirit of the times and the various languages of art history, but Maud sees this as enrichment rather than enslavement.
Artistic practice, therefore, allows her to connect with others in ways that she believes are more interesting than the usual social connections. Exhibiting your work is a way to get out of the solitude of the studio.