From International Spotlight to Germany's Silver Screen: Katja Lührs' Enigmatic Journey
Katja Lührs, born in Germany and now residing in Bad Füssing, is a multi-faceted artist with talents spanning acting, television presenting, design, writing, and painting. She works primarily with oil paint, crafting pieces where the ethereal "wonder world of nature" merges seamlessly onto the tangible canvas. A fervent call to "Save the Earth" anchors her artistic vision, serving as the guiding philosophy behind her creations.
Lührs first rose to fame as an international model, gracing the pages of elite publications like Vogue, Elle, and Marie Claire. Subsequently, she transitioned to the world of film, starring in titles such as The Woman Without a Body and The Projectionist. Her on-screen presence further expanded to television series like Die Schwarzwaldklinik. As a television presenter, Lührs became a familiar face on leading German networks. She hosted the ZDF programme "Ehen vor Gericht" for nearly a decade. With Bayerischer Rundfunk of the ARD, she presented shows like "Samstagsclub", "Schönes Weekend", and "Abendschau". Additionally, she led the "Bunte Talkshow" on Sat 1 for three years and anchored a health-centric program on RTL. Beyond Germany, Lührs gained recognition by hosting "Spass im Schnee", a show cherished by audiences in Austria, Italy, and Spain.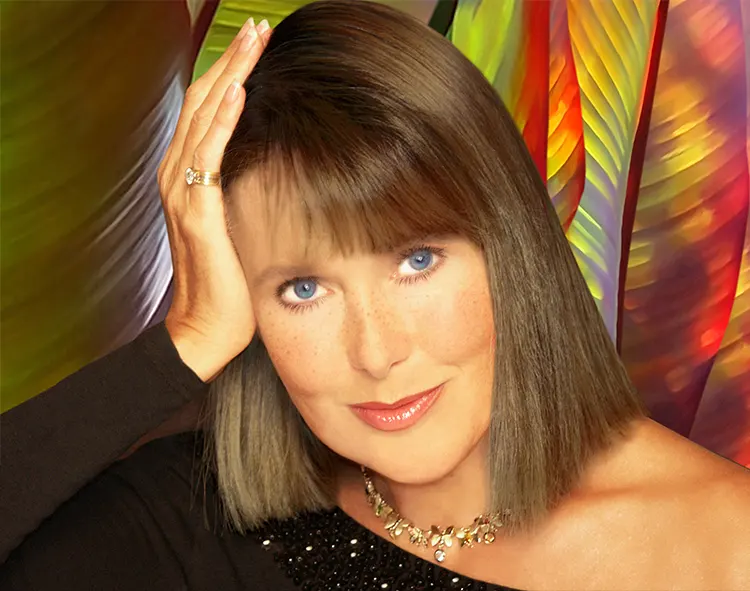 Designs, Writings, and Artistry: Lührs' Tribute to Nature's Grandeur
Katja Lührs is the esteemed author of pivotal works including "Viva Veggie" and "Smoothie Fit".
From a young age, Lührs was captivated by the rich colors, shapes, and patterns presented by nature. She seeks to express the elegance, exhilaration, tranquility, and serenity of nature through both her words and her oil paintings. Particularly notable are her works themed around "Save the Earth", featuring vivid oil portraits of floral elements. Lührs' artistic journey is deeply intertwined with her profound appreciation for the natural world.
Her unwavering love, deep commitment, and steadfast dedication as both an environmentalist and an advocate for animal rights have profoundly influenced her artistic endeavors, especially from her thirties onward. This profound commitment is apparent not only in her artwork and writings but also in her collaborative efforts. A testament to her dedication is her twenty-year partnership with PETA (People for the Ethical Treatment of Animals).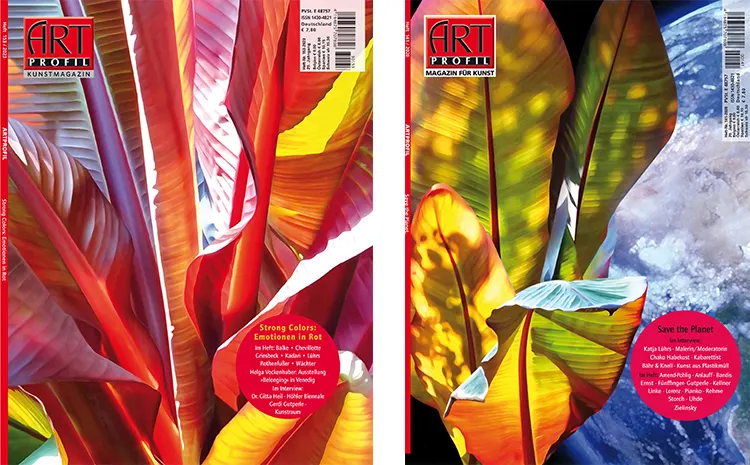 Global Recognition and Artistic Acclaim: Lührs' Mark on the World Stage
Katja Lührs has exhibited her artwork at prestigious events across the globe. Her pieces have graced venues like ART MUC Munich, Discovery Art Fair Frankfurt, Tokyo Tower Art Fair, the Biennale Venezia in Italy, and Artweeks in cities such as New York, Miami, and the Los Angeles ART LAB. To delve deeper into Lührs' collection, one can visit her official website. Additionally, a curated selection of her works can be found on her Instagram page.
Internationally recognized for her exceptional talents, Lührs secured the coveted ARTBOX World Winner title consecutively in 2020, 2021, and 2022. Works such as "Color Sound," "Summerdreams," and "Save the Earth" have garnered widespread admiration. Beyond these distinctions, Lührs boasts an array of accolades. Notably, ITSLIQUID Group named her "Artist of the Year" in both 2022 and 2023. The zenith of her recognition was reached with her earning the Winner Circle Arts 2023 award and the 2023 Harmony for Humanity Global Consciousness Art Prize. These honors highlight the deep impact and resonance of her artistic expression.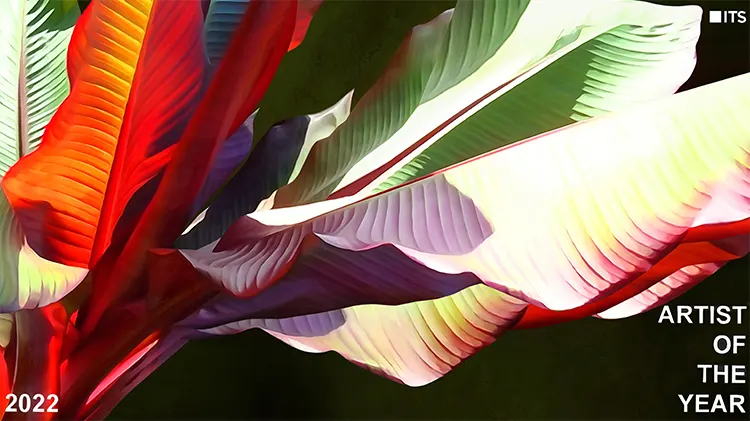 Envisioning a Greener Tomorrow: Katja Lührs' Passionate Plea Through Art
At the onset of 2023, Katja Lührs perceives her artwork as a potent tool for advocating environmental causes. She cherishes the opportunity to showcase her diverse masterpieces, from oil paintings to digital compositions, at prestigious exhibitions worldwide. Grateful for the steadfast support she receives, Lührs treasures each moment that allows her to convey a heartfelt message: "Save the Earth."
Amidst the advancements of technology, Lührs' vision gains momentum, connecting her with a broader audience. Her creations adorn cities from Los Angeles to Tokyo and Amsterdam to Zurich. In an era marked by ceaseless innovation, the enduring truth is that our planet is unique and precious. More than just visual delights, Lührs' artworks act as gentle reminders, urging viewers to recognize and uphold their responsibility to protect and cherish our collective home.