My work lays a 'stone' at each major stage of my life including itself in a bigger time which is the actuality of the world.
Life, Culture, and Social Justice: the Art of Jessy Deshais
Jessy Deshais is a French visual artist.
She has honed her craft over the years to create a diverse body of work that reflects both the joy and fulfillment she finds in life, as well as her disappointment with the state of the world.
She was born in a country that values and promotes freedom of expression and cultural diversity, which has undoubtedly had a positive impact on her work. While she recognizes and appreciates this privilege, she also remains cognizant of the fact that it is a right that must be constantly defended. As an artist, she is deeply aware that the world is constantly evolving and her work reflects this understanding. It is her hope that through her art, she can shed light on issues of injustice and strive for a more equitable society.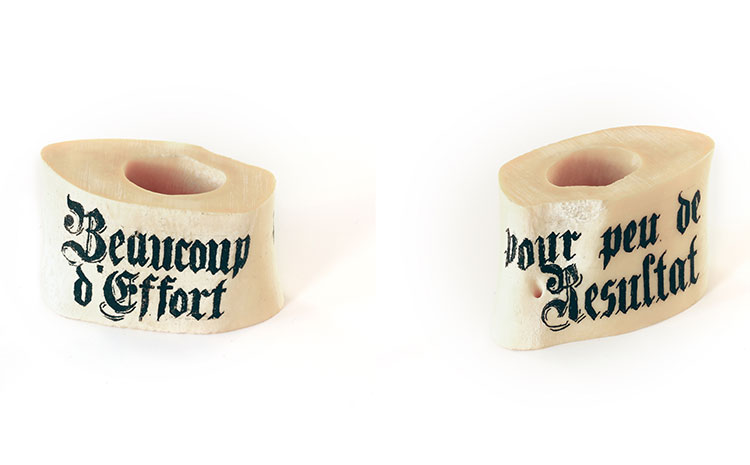 Emotion through Art: The Work of Jessy Deshais
Jessy Deshais creates works that are a reflection of significant moments in her life and the world around her. These works often take the form of series that she spends one to two years on, sometimes longer. She draws inspiration from strong emotions and uses various forms of expression, such as cutting books, videos, sewing, drawing, sculpture, and more, to convey the essence of these emotions. Her work serves as a means of expression and self-examination, and it is an integral part of her being, much like a lung that she cannot function without.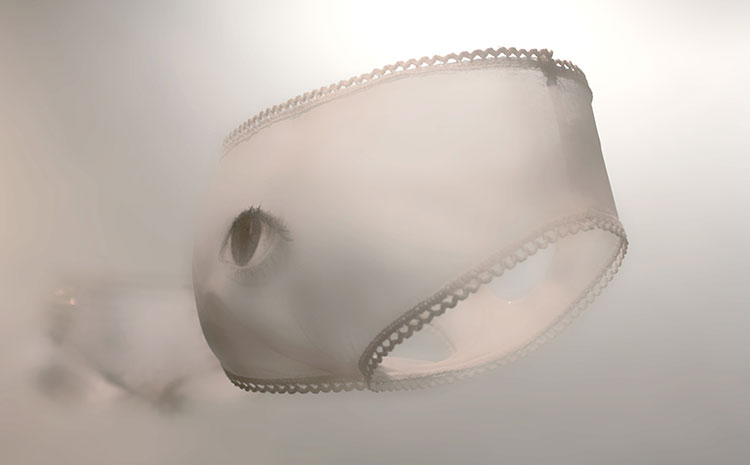 Finding Inspiration and Developing Style
She finds inspiration in a variety of sources. As a child, her dyslexia led her to discover the graphic world of comics, which continues to inspire her to this day. In addition, watching films, particularly foreign films that expose her to different cultures, recharges her creativity. She also finds inspiration in the small, intricate details found in nature, such as the patterns and colors in vegetables and the changing seasons. Ultimately, it is the combination of both the beauty and darkness of the world that fuels her inspiration and drive to create.
Jessy Deshais' personal style has evolved and developed over time. Like most people, she has a tendency to change her appearance and preferences as she grows and learns more about herself. However, what has remained constant is her dedication and commitment to her artistic pursuits. These endeavors have become an integral part of her identity and she finds it challenging to disconnect from them both physically and intellectually.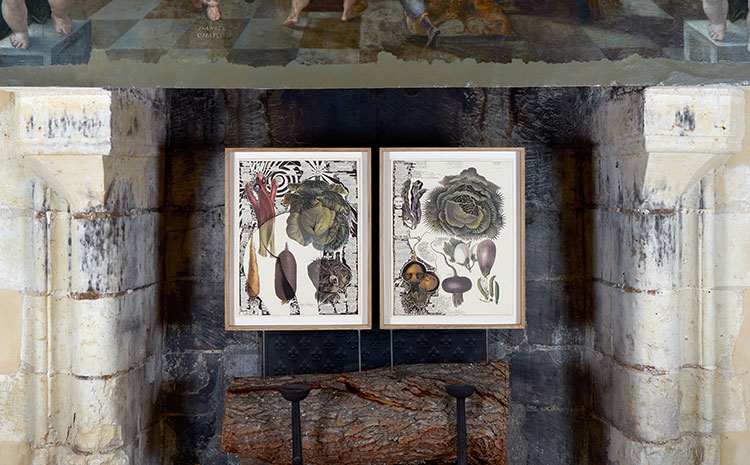 Intersections and Collaboration in the Art of Jessy Deshais
Jessy equally likes of all of her works, as each one represents a significant moment in her life and a step on her artistic journey. To her, they are all interconnected and necessary to who she is as an artist. She views them as a cohesive whole, rather than individual pieces.
One of her personal aspirations is to engage in collaborative projects with individuals working in the fields of art, science, and technology. Specifically, she is interested in exploring the intersection of sound, light, and technology in order to push the boundaries of what is currently known and discover new horizons. She envisions these collaborations as a means to enrich her understanding and practice, and to contribute to the advancement of these fields.