"Art or personal expression through my art is integral to my wellbeing as a human being. I like to think that my language as an artist is entirely woven into my life as human being."
Jeremy Annear: A Life of Artistic Inspiration and Creativity
Jeremy Annear is an abstract painter with over four decades of professional experience. Annear resides near the stunning North Cornish coastline in the southwestern region of the United Kingdom. In the 1960s, he honed his artistic skills at a school in Exeter, during a time when the traditional artistic approaches were being challenged and replaced by new and groundbreaking movements such as Conceptualism, Minimalism, Performance Art, Pop Art, Op Art, and Arte Povera.
Since 1998, Annear's works have been represented by Messum's Gallery in London, and he has had numerous exhibitions both domestically and internationally, having spent extended periods of time working in Germany, Spain, and Australia. Annear's artistic process is deeply rooted in his sense of place, encompassing not only geographical and cultural locations but also emotional, spiritual, and psychological factors. He is passionate about music and all other forms of creative expression, and finds inspiration in various sources such as architecture, the built environment, the untamed natural world, the sea, and, above all, his own studio, which he considers his sanctuary.
Jeremy Annear, who hails from the South West region of the United Kingdom near Exeter and the wild landscapes of Dartmoor, was influenced by the formative family holidays he spent in the seaside town of St Ives in Cornwall. It was here, at the tender age of 13, where he was first exposed to the world of Abstract art, inspiring him to embark on his journey as an artist.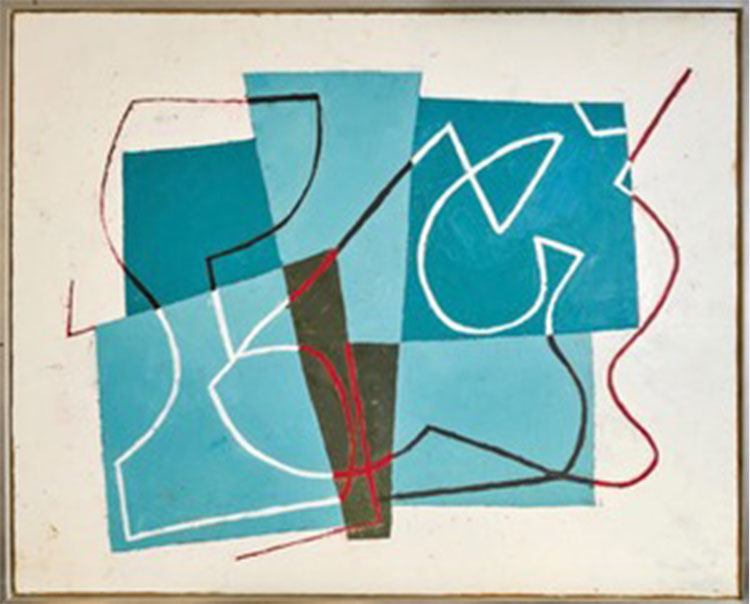 The Artistic Journey of Jeremy Annear
With a primary medium of oil paint on canvas, Jeremy Annear's artistry extends to various other media such as drawing, mixed media collage, print, lino-cut, silkscreen etching, acrylic, and watercolor. He also experiments with unconventional materials like driftwood and cigar boxes to add a unique touch to his pieces.
Jeremy Annear's work, typically characterized as "Abstract," has progressed towards a minimalistic and metaphysical geometric expression. However, Jeremy Annear emphasizes the significance of the creative process in shaping the final outcome. To him, the journey of creating a painting is like a gradual and unstructured dance that gradually finds its form and purpose. The final result is not a static and completed entity, but rather an ever-evolving work that embodies a rhythmic energy and inner vitality. According to Jeremy Annear, his entire body of work as an artist is not defined by the multitude of individual pieces he has created, but rather by his ongoing quest for an empty space imbued with intention and profound meaning. Though this may seem obscure, he believes that true expression in his paintings often lies in their obscurity. Just as a surfer awaits a perfect wave, Jeremy Annear's artistic journey continues towards an ideal yet ever-elusive destination.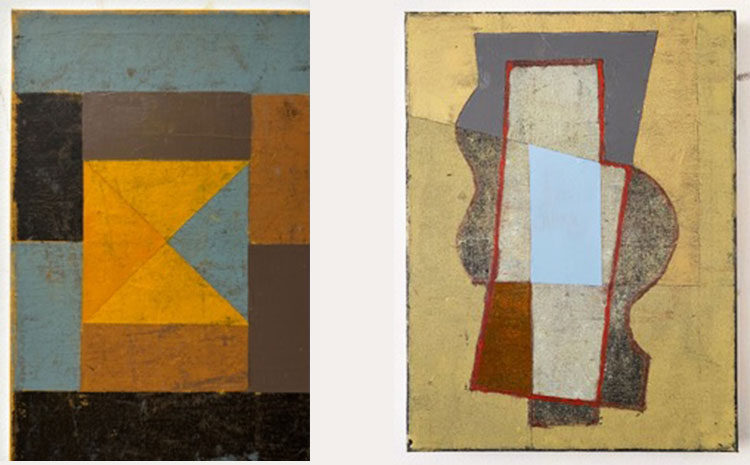 Inspirations Behind Jeremy Annear's Art
Jeremy Annear is frequently posed with the inquiry regarding the sources of his inspirations. He acknowledges the difficulty in answering this question, as it encompasses a multitude of elements that shape his identity. Annear views his work as a reflection of his experiences and exposures throughout his life, including his upbringing, cultural and environmental influences, and travels to countries such as Germany, Spain, and Australia. He has always been intrigued by philosophical and spiritual ideas and recognizes a spiritual aspect in his life journey, greatly shaped by his upbringing in a creative and Christian family. In recent years, he has embraced the Eastern Orthodox Christian faith, which provides him with a rich spiritual foundation and places an emphasis on the concepts of beauty and mystery, which he aspires to embody in his work.
Throughout his career as a painter, Jeremy Annear has found solace in the realm of non-representational art. In his early works, while not entirely abstract, he never strayed towards descriptive techniques. Over time, he has honed his proficiency in the language of abstraction, granting him a sense of freedom and a focus on minimal marks and expression.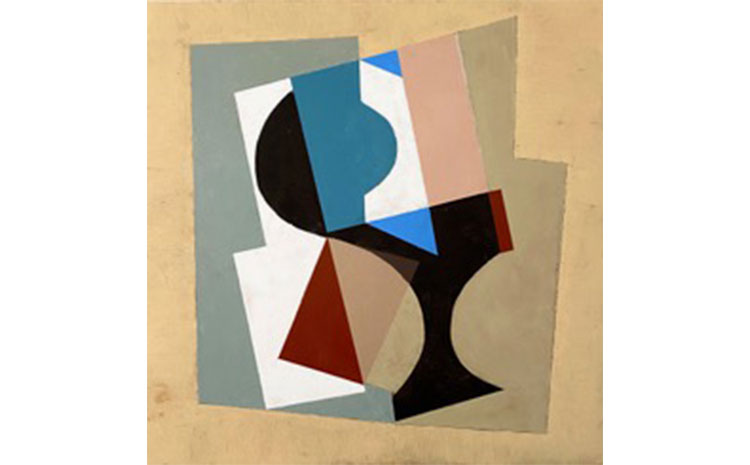 Annear's Pursuit of Perfection in Artistic Expression
For Annear, some pieces may better encapsulate his artistic goals, but he does not believe that physical satisfaction is a determining factor. While he does strive for excellence and work with integrity, he avoids taking pride in his accomplishments. Instead, he views his paintings as a continuous journey towards creating the most fundamental and minimal statement, with each piece being a part of this overarching concept or pursuit of perfection.
Artistic expression through his paintings is paramount to Annear's personal well-being. He aspires to have his artistic language intertwined with his life as a human being, a hope that may seem pretentious, but one that holds deep meaning for him.