"My current work is the creation of assemblage sculptures, and it's a synthesis of all my prior artistic endeavors, informed by my former career as a jewelry designer and life-long pursuit of collecting antiques and other used items."
Gale Rothstein's Artistic Expression
Gale Rothstein, born and raised in Brooklyn, New York, possesses a remarkable talent for artistic expression. Throughout her life, this innate proclivity has taken on a multitude of forms, including illustration, painting, collage, crafting, and her primary professional pursuit, jewelry design.
As a resident of the bustling metropolis of Manhattan for the majority of her adult years, Rothstein has been surrounded by a rich tapestry of artistic inspiration and a thriving community of artists. During her academic pursuits in Boston, where she studied philosophy, and her formative years in Tucson, Arizona, where she perfected her skills in metalsmithing, Rothstein's passion for jewelry design was solidified and became the foundation of her successful career spanning over two decades.
Rothstein's time in the cultural hub of Manhattan has provided her with a wealth of artistic influences and techniques, fueling her continual growth and evolution as an artist. With a discerning eye for detail and a masterful touch, Rothstein assemblage sculptures that are both aesthetically pleasing and emotionally evocative, capturing memories and sentiments in each piece.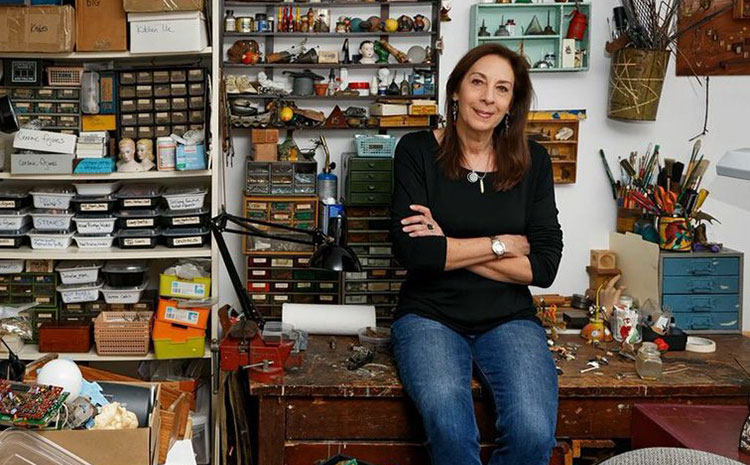 Transcending Reality: The Art of Gale Rothstein
Gale Rothstein, a multi-disciplinary artist, approaches her practice as a means of unifying various elements into a cohesive whole. Her current body of work, consisting of intricate assemblage sculptures, represents the culmination of her artistic journey to date. Utilizing repurposed materials, Rothstein draws inspiration from her former career as a highly esteemed jewelry designer and her lifelong passion for collecting antiques, trinkets, found objects, and remnants of broken appliances.
Re-contextualizing these elements within otherworldly and thought-provoking environments is a defining aspect of Rothstein's artistic philosophy. This technique invites the viewer to contemplate their own perceptions of time, place, and orientation as they ponder questions such as "Where are we situated? With whom do we share this space? How do our perspectives on size and dimension shift? Are we conscious or asleep?" These inquiries challenge the viewer to engage with the work on a deeper level, encouraging introspection and a reevaluation of their relationship with the world around them. Through her art, Rothstein seeks to inspire a sense of wonder and awe, inviting the viewer to see the beauty in the seemingly mundane and question the boundaries of reality.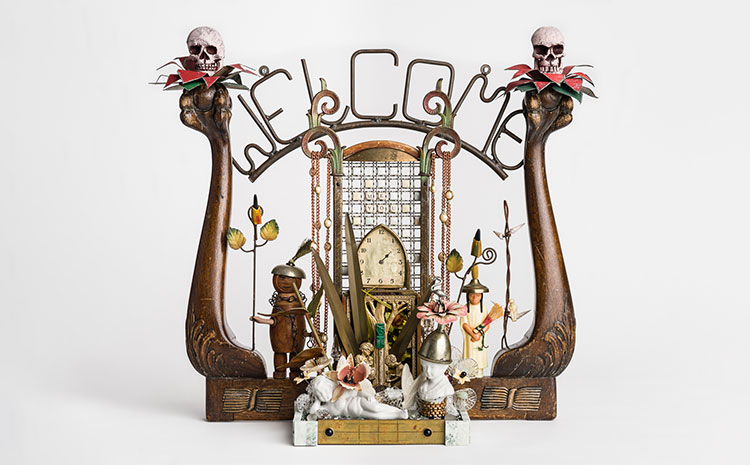 Gale Rothstein: A Multi-Disciplinary Artist
Gale Rothstein is an artist inspired by a diverse array of interests and passions, including archaeology, philosophy, time travel, the cosmos, nature, history, surrealism, and the incorporation of collected objects into her work to tell captivating narratives. The titles of her pieces play an integral role in the overall creation, offering clues to her intentions and meanings, and revealing her perspective on life experiences.
Gale Rothstein has always been a maker, displaying a natural talent for creating assemblages from a young age. Despite being unaware of the term at the time, her distinct style has remained evident through her various artistic endeavors. Over the years, her interests have shifted from producing functional objects such as jewelry, to creating pieces of art. This evolution in her artistic focus serves as a testament to her full-circle journey as an artist.
Gale Rothstein has established herself as a prominent figure in the New York studio scene throughout the 80s and 90s. Her extensive body of work, which reflects her unwavering commitment to creative excellence, has earned her a well-deserved reputation for quality and diversity.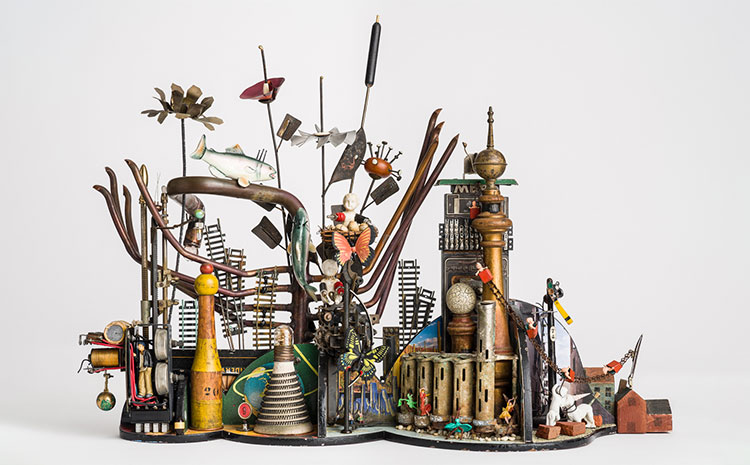 A Facsimile of What We Imagined
Gale Rothstein: A Multitalented Artist and Public Servant
Ms. Rothstein continues to pursue her artistic passions, engaging in work that encompasses all aspects of her creative process. Her talent and dedication have been recognized by the Department of Cultural Affairs, which has honored her as a finalist for a public art commission on three separate occasions. This recognition represents a testament to her dedication and hard work and provides a valuable opportunity for her to further her artistic growth.
Gale Rothstein is a multi-faceted individual who concurrently balances her artistic pursuits with a demanding full-time employment in the public sector. As a manager of design review for major capital development projects across various city agencies, she brings her expertise to the table and plays a crucial role in the success of these endeavors. Furthermore, Ms. Rothstein also serves as a juror for public art commissions, further combining her passion for art and her professional acumen. This convergence of her personal and professional interests makes for an ideal marriage in her life.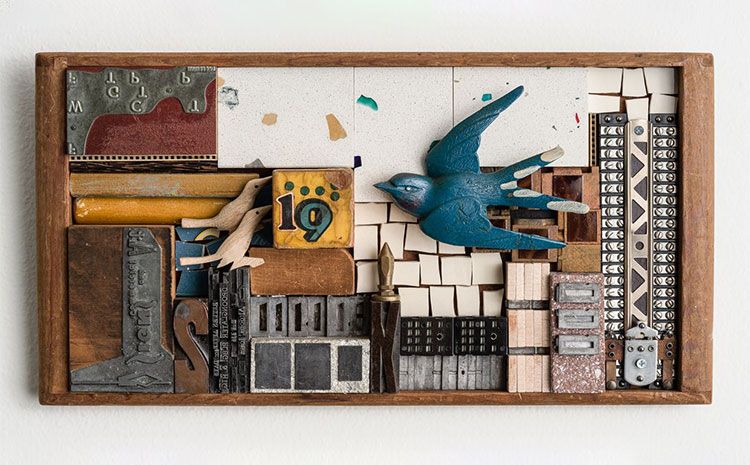 The Bluebird of Happiness Flies Over A Deserted New York City