"Every piece of work for me is very special. Every time when getting this question I can't mention specific work as in each painting I put part of me."
Collective Memories through Traditional Art Forms: The Oeuvre of Gago Chtchyan
Through the practice of traditional art forms such as painting and portraiture, Gago Chtchyan's oeuvre reflects a deeply personal response to the collective memories and experiences of the Armenian people, while simultaneously expressing the artist's own individuality and sense of self.
Born in 1969 in the town of Gyumri, Armenia, Chtchyan was raised in a family of accomplished composers, singers, and artists. He received his education at the Gyumri Art School and Yerevan Art College before moving to Moscow in 1992 in pursuit of new inspiration.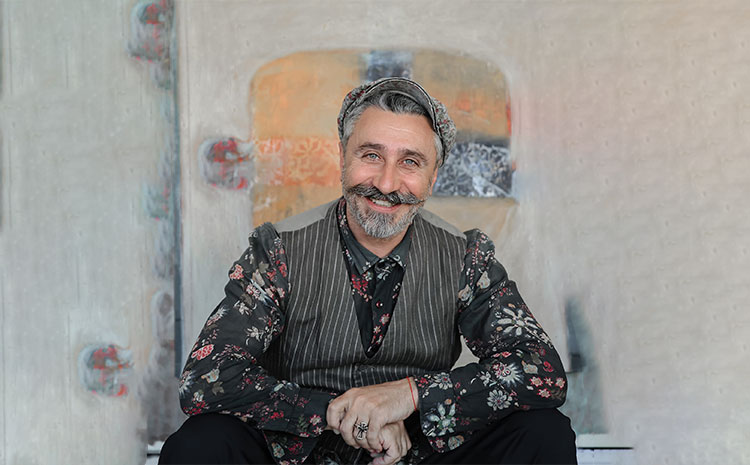 International Recognition and Traditional Mediums
Chtchyan's work has been recognized on the international stage, with participation in the Artlink@Sotheby's auction of young artists in Chicago and Art Asia Miami 2010. His art is held in private and gallery collections in countries such as Russia, the Czech Republic, the United Kingdom, Germany, Switzerland, France, Italy, Norway, the United States, and Japan. Currently, the artist resides and works in Prague.
Gago is known for his consistent use of traditional mediums within his art. This approach is a demonstration of respect for the language of painting and evokes a sense of elegance and timelessness. His work often features a subtle hint of Indo-European Caucasian influence, particularly in the depiction of portraitures. The centrality of human figures and faces in his paintings is reminiscent of the style of masks found in tribal art across Africa and the Middle East, as well as the figurative imagery present in religious art during the Medieval Period.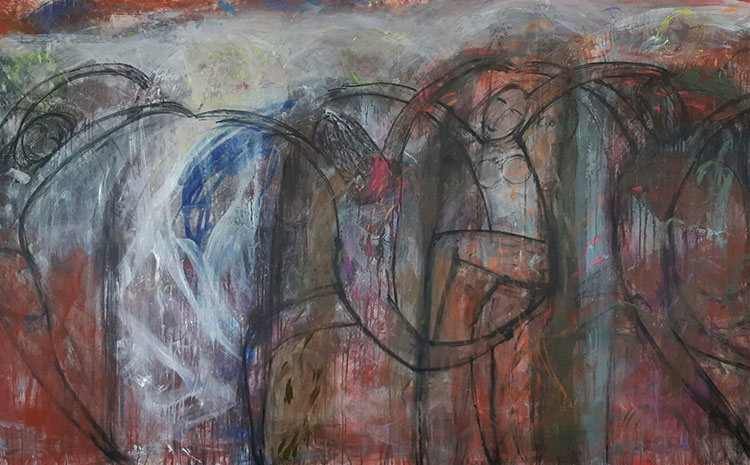 The Minimalistic Mastery of Canvas Manipulation in Chtchyan's Paintings
Chtchyan is known for his sophisticated approach to canvas manipulation. Through minimalistic use of layers, he is able to create depth and dimension within his paintings. His utilization of vivid colors, sketch lines, and drawing lines imbues the figures within his work with a sense of life and movement. The soft tones and graceful lines draw the viewer into a serene and mystical realm. The minimalistic aspect of his work serves to enhance its subtlety, while also evoking a range of emotions. Through the blending of modern and ancient techniques, Chtchyan's paintings are highly valued for their aesthetic appeal, individuality, and their ability to document the present history of the region in which he lives and creates.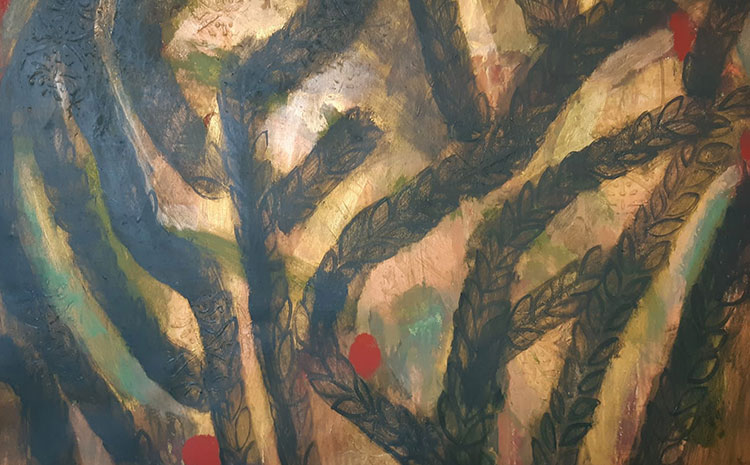 The Transformative Artistic Journey of Gago Chtchyan
Gago has undergone a significant transformation in his artistic style throughout his illustrious career. Each phase of his artistic journey has been marked by distinct characteristics, making each creation a unique and special endeavor for him. He holds a profound reverence for each piece of work, as he imbues a part of himself into every canvas.
Mr. Chtchyan possesses an abundance of aspirations, all of which are united by a common thread – the desire to leave a lasting and unforgettable impression on the annals of art history. He believes that art serves as a powerful means of self-expression, and has a therapeutic effect on his overall well-being, providing him with a sense of serenity and tranquility. His artistic creations are not just aesthetically pleasing, but also a reflection of his personal journey and growth as an artist.