"I believe that an artist sees the world differently."
Discovering Photography, Drawing, and the Pursuit of Magic Within the Mundane
Efi Laskari is a multifaceted artist who was born and raised in Athens, Greece. In 1993, she completed her studies in Greek Literature at the University of Athens (EKPA) and later took part in EKPA's annual e-learning program, "Special Education." For the past 20 years, Laskari has been extensively involved in editing texts and creating content for scientific essays.
In 2019, she embarked on a new artistic journey by enrolling in the Athens School of Fine Arts (ASFA) to study painting. It was at ASFA's photography lab where Laskari's passion for photography flourished. Since then, she has participated in numerous group art exhibitions and has garnered recognition at international photography festivals.
One of her most notable achievements includes being among the top six candidates distinguished at the 8th International Competition "Explore outside the box" organized by the Institut Francais du Design. Her work was showcased on the Podium from July 4th to September 25th, 2022, at Rencontres de la Photographie d'Arles in France. The theme of the competition was "The Mediterranean of Tomorrow" (La Mediterranée de demain). Laskari's humanitarian studies at EKPA have significantly influenced her artistic orientation, with research playing a vital role in her artistic endeavors.
As a conceptual photographer, Laskari thrives in both urban and natural environments teeming with life. She embraces the constant distractions and often finds that random events can be more intriguing than her original intentions. Consequently, she incorporates elements of chance into her work. In contrast, when Laskari engages in painting or drawing in her studio, she seeks tranquility. However, her peace is frequently interrupted by her energetic eleven-year-old son, to whom she affectionately attends before returning to her creative pursuits.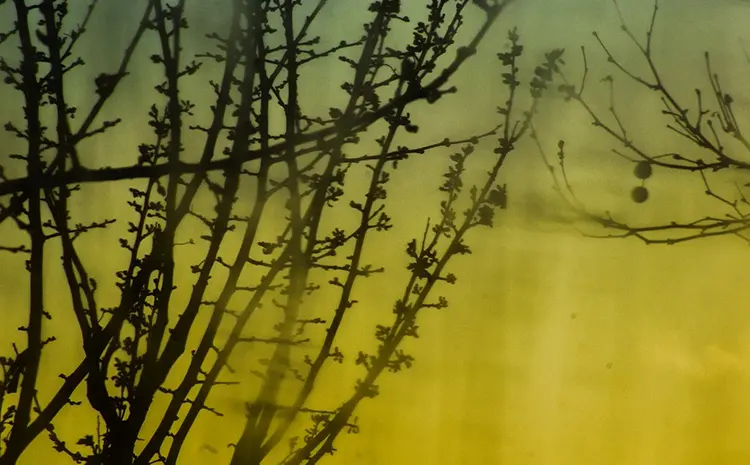 Efi Laskari: A Dreamer Traversing Reality Through Artistic Expression
During her studies, Efi Laskari discovered her innate ability to express herself through photography and drawing, which served as her personal salvation. She greatly admires numerous photographers, including André Kertész, Francesca Woodman, Sergio Larrain, Eugene Meatyard, Yosef Kudelka, Duane Michaels, Saul Steinberg, and many others. For Laskari, photography involves exploration, vigilance, and the pursuit of magic within the mundane. Alterations in light positioning redefine forms and recontextualize content, fragmenting the world into a "personal parallelogram" of perceived reality—a process she views as inherently theatrical.
Laskari engages deeply with each subject, experimenting with angles, medium possibilities, and maintaining a sincere approach to people and life, all guided by positive intentions and motives. Concurrently, drawing allows her to delve into an introspective realm where the pencil's tip or charcoal's tonal qualities unveil psychological sanctuaries of the inner self. This practice helps construct personal spaces that gradually address and transform trauma.
While photography provides an active and dynamic experience, video art offers Laskari the chance to pause and observe her surroundings with greater scrutiny. She appreciates the narratives that emerge from both the microcosms of nature and the cacophony of urban environments.
Efi Laskari identifies herself as a dreamer traversing reality, constantly renegotiating the world and its cynicism. Through painting, photography, video art, and short films, she explores various phenomena and events while questioning how to create a better world for all. Laskari's profound interest in the darker chapters of history stems from her belief that in-depth research can prevent the repetition of past mistakes. Furthermore, a recurring theme in her work is the pervasive sense of threat: the fear of losing identity, freedom, and life itself. In Laskari's view, art serves as a powerful means of exorcising one's inner "demons."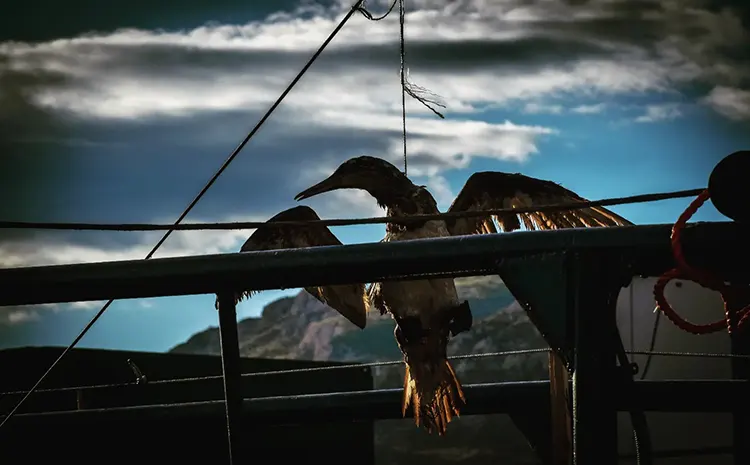 From Childhood Imaginations to Artistic Mastery
From a young age, Efi Laskari felt a strong connection to the arts. Laskari perceived the world through a unique lens, often finding herself observing the shadows and dust in her room or imagining strange creatures hiding beneath her bed. Driven by an innate desire to create, she spent countless hours drawing and exploring alternative visions of reality. Although no one in her family shared her artistic inclinations, this only served to fuel Laskari's passion further, providing an escape from the mundanity of her everyday life.
Despite her artistic aspirations, Laskari acquiesced to her parents' wishes and pursued a degree in literature. Nevertheless, she continued to harbor dreams of attending an art school. In 2019, Laskari's determination bore fruit as she successfully completed the requisite drawing and painting exams, securing her place at the Athens School of Fine Arts. This transformative experience marked a rebirth for Laskari, ushering her into a world of boundless creativity and conceptual exploration.
Laskari's artistic influences are diverse, with her admiration extending to celebrated artists such as Francisco Goya, Kathe Kollwitz, Dumile Feni, and the renowned William Kentridge. The latter, a philosopher-artist, continually grapples with the enigmatic question of what it means to be human. Kentridge's self-reflective approach often manifests in self-portraits, demonstrating his belief in the importance of examining one's origins and roots. Laskari is particularly inspired by Kentridge's choice of medium – charcoal – which symbolizes his enduring connection to the primal instinct to create.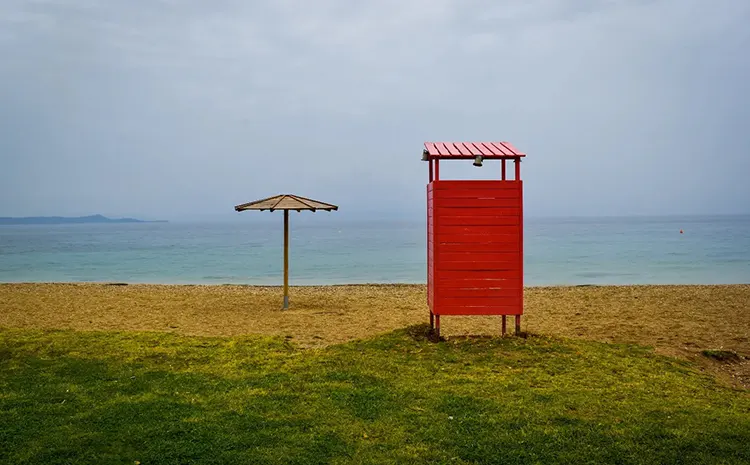 Efi Laskari: Exploring the World Through the Influence of "Ophelia" by John Everett Millais
"Ophelia" by John Everett Millais remains an inescapable masterpiece for Efi Laskari. To fully comprehend the intricate meanings embedded within the painting, one must consider the profound significance of color contrasts, which serve as visual cues to depict the juxtaposition between life and death, as well as light and darkness. Millais masterfully portrays a young girl floating at the center of the composition, immediately drawing the viewer's attention to the striking interplay of colors. The ethereal white hue of Ophelia's dress, which gradually transitions to grey as it submerges in the water, stands in stark opposition to the somber tones of the river. Simultaneously, vibrant shades envelop the subject, further enhancing the contrast. The lifeless pallor of Ophelia's skin signifies death, while the metamorphosing hues of her dress allude to mourning.
The impact of this iconic work on Laskari's psyche has been substantial. In her perception, the element of water took on multifaceted interpretations: the almost botanical, unprecedented representation of the natural world with its rich biodiversity, harmoniously merged with Ophelia's posture and expression, which vacillate between madness, life, and death. This powerful combination imbued the water with dual properties, transforming it into both a living, flowing entity and a watery tomb. Presently, Laskari is engaged in a project set within a natural environment, specifically a stream, which pays homage to Millais' magnificent painting.
Laskari derives immense satisfaction from working amidst nature, striving to imbue her photographs with an installation-like quality. The challenges of capturing nature's fleeting essence are considerable, as it necessitates adapting to its ever-changing rhythms and nuances.