"I have been blessed with a talent that I love sharing with others, and I aspire to create one-of-a-kind sculptures that can be enjoyed for generations."
The Beginnings of a Passionate Artist
With a distinguished career spanning over four decades, Chris Wilson is the founder and proprietor of Wilson Wildlife Sculpture. His journey began as a disciple of the Creative, Able, and Committed arts program at a renowned magnet school, where he was fortunate to receive guidance from two consummate wildlife artists: Marilynn Arn and Gary Denzler, the former head of the Bird's of Prey Center at the Cincinnati Zoo. Mr. Denzler instilled in Wilson the value of meticulous observation of his subject matter. As a budding artist, Wilson erected a spacious aviary in the environs of his family abode in Atlanta, providing him with twelve exquisite waterfowl for his artistic refinement.
Wilson's passion for art led him to receive further training from several esteemed national sculptors during his high school years. He then pursued a Bachelor's Degree in Art from Kennesaw State University in 1994 and a Masters of Fine Arts Degree in sculpture from Georgia State University in 2001, where he continued to enhance his artistry, technique, and creative sensibilities.
Apart from his own artistic endeavors, Wilson is also a seasoned professor of art, having mentored a new generation of aspiring artists for over seven years. His enthusiasm for the arts is infectious, and he takes pride in sharing his knowledge and expertise with others.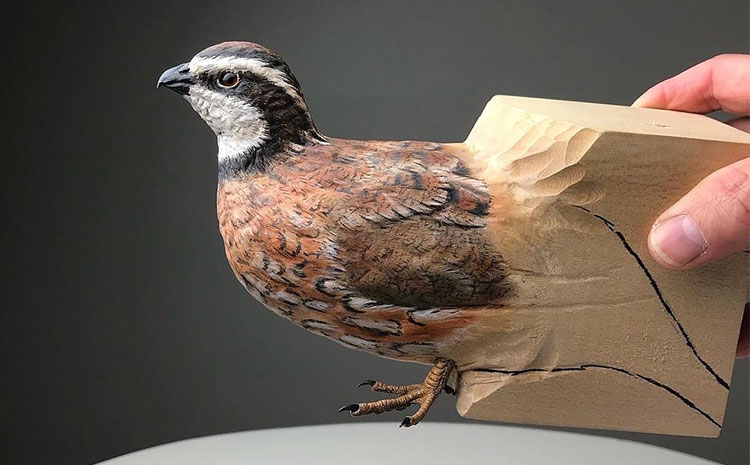 Nature as Inspiration
Chris Wilson's life's work and vision revolve around Wilson Wildlife Sculpture, where he creates sculptures using wood, metal, acrylic, and oil, with a primary focus on creating realistic pieces. While he has experimented with abstract and interpretive work in the past, his expertise lies in crafting life-size and miniature sculptures. In addition to these, Wilson has also produced monumental works using robust materials such as bronze and stone.
Wilson draws his inspiration from nature itself, with a particular focus on avian species and their soaring prowess. In 2001, he retraced the steps of his forebear, William Bartram, through select areas of the Southeast. As the first-ever naturalist artist to describe countless species of flora and fauna, Bartram's legacy imbued Wilson with an indelible sense of wonderment. During this journey, Wilson was overwhelmed by the splendor of creatures like the great blue heron, ancient tree groves, and primordial wilderness. His fervent hope is that the spiritual energy he felt at that time shines through in every piece he creates, allowing others to experience it as well.
Wilson is grateful to have been blessed with a talent that he takes great pleasure in sharing with others. He aspires to produce original works of art that will be cherished and enjoyed for generations to come. Along with his wildlife-themed pieces, Wilson also creates two-dimensional works and indulges in other art forms like fantasy, installation, environmental, and conceptual art.
Art as a Way of Life
Chris Wilson is dedicated to crafting narratives that leave a lasting impression on his audience. He sees art as the purpose of his life and devotes himself to it with unwavering zeal. Unlike those who engage in passive activities, he spends his time creating art, researching his subject matter, and refining his marketing and business skills. Although this routine may be challenging, Chris believes that it is a necessary sacrifice in pursuit of artistic excellence. Through the development of good habits, even the smallest steps can lead to success, and he is driven by the pursuit of this success to continually refine his art. Chris considers himself fortunate to have such an extraordinary and fulfilling occupation.
When working, Chris prioritizes cleanliness and organization in his ideal creative space, although he acknowledges that his workspace seldom meets those standards due to the volume of ongoing projects. To combat this, he prefers to work outdoors on beautiful days or near a window, where he can take in the natural splendor of the wildlife in his yard.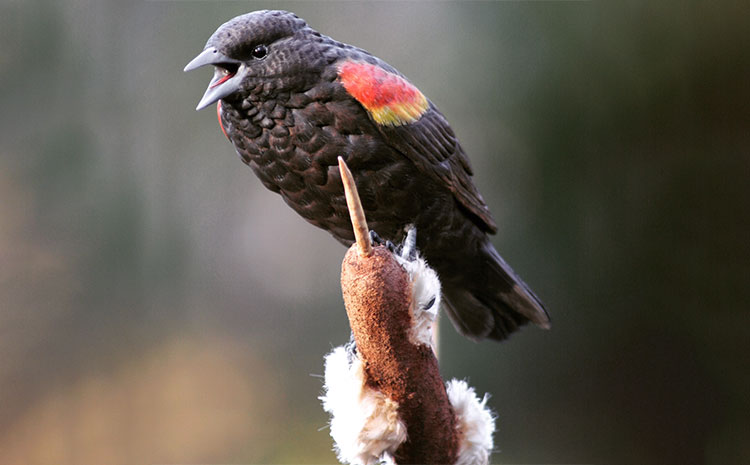 Chris Wilson's Transformation in Style
Throughout his artistic journey, Chris Wilson has undergone a remarkable transformation in his stylistic approach. Previously, he adhered rigidly to formality, refinement, precision, and was influenced by modern art. However, his current artistic inclination leans towards a more informal approach, reveling in the raw beauty of woodcarving, showcasing the intricacies of the creative process, and taking daring artistic liberties.
Wilson's latest series represents a conceptual leap that he is particularly proud of. Inspired by the works of the legendary Michelangelo, particularly his masterful "Bound Slaves," Wilson's chosen subjects are birds and other creatures depicted in their attempts to break free from their wooden confines, struggling to transcend their physical forms. Although some of his works showcase more of the creative process, the overall effect is postmodern, captivating, and imbued with a certain level of cunning.
One of Wilson's Instagram posts, which features emerging birds, has garnered over 50 million views, demonstrating the widespread appeal of his artistic creations.