"In daily life we are bound by all kinds of rules and restrictions, but in art they don't exist."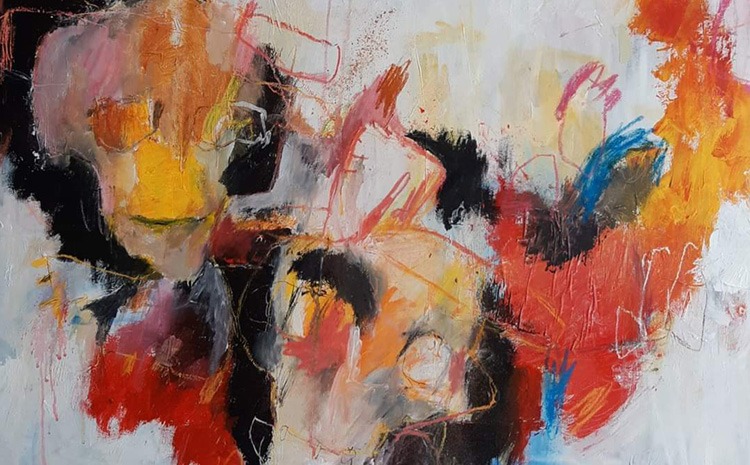 Marcel Herms is a self-taught artist from the Netherlands. Like almost every child, he loved to express himself, but the fun was lost when he had to draw according to fixed rules at school. Suddenly it was all about technique and not expression, and he unfortunately lost interest. Later, when he was about 18, he discovered art and was inspired again. He just started again. First he looked closely at others and slowly developed his own style.
Art wasn't really part of his upbringing; his work is primarily about freedom. There's a strong connection to music. Just like music, his art is about autonomy, unbridledness, passion, color and rhythm.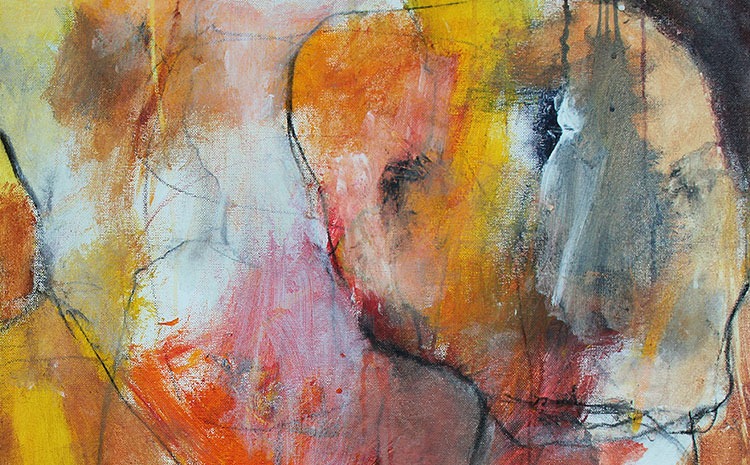 Marcel has collaborated with many different authors, poets, visual artists and audio artists from around the world. His works have been published by (ao): Alien Buddha Press, Marathon Books, Holy & Intoxicated Publications, Rhovum Press, Rust Belt Press, Cajun Mutt Press, petrichor uitgeverij, Whiskey City Press, Pski's Porch Publishing, Stik Magazine, Knust Press, Poetic Justice Books and Arts, Outsider Art Magazine, Proper Gander, Bananafish, Gonzo Circus, Rogue Wolf Press, Egalitarian Publishing Ltd, Impspired, UnCollected Press, Black Shamrock Press, Black Flowers Press, Razur Cuts, Jejune Magazine, Scumbag Press.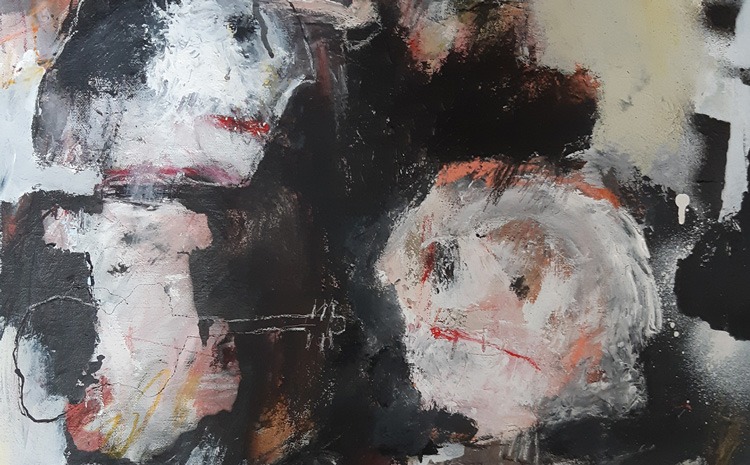 Marcel creates paintings, drawings and three-dimensional objects. He uses whatever he can get his hands on: acrylic paint, oil paint, ink, pencils, crayons, spray cans, etc. He paints on canvas and paper and sometimes on other materials like wood. He works in different sizes: from very small to very large, and he doesn't limit himself to a particular medium. He draws, he paints, he makes three-dimensional objects and artist books.
The freedom he feels at work drives him to keep creating. When the creative process is going well, he no longer notices the world around him. And also the exhilarating feeling when at a certain moment something is created that wasn't there before. Something that one has created oneself. He likes to surprise himself. When Marcel makes art, he can do whatever he wants. As he said: total freedom.
Marcel creates mainly to feel good about himself. He'd just keep doing exhibitions, collaborations, books, etc., but he doesn't really control that. He would just let it happen and see what comes to him.
Also, Marcel has a small independent publishing house (uitgeverij petrichor) with a good friend. They offer artists they admire a stage in book form (or newspaper, zine, record, etc.). They want to expand this further, and you can find more information at this link.