I'm an artist living and working in South Korea.
I didn't receive a regular art education, like a university education. I leart art in a private studio. Since 2012, I've done solo exhibitions in Korea and Japan and participated in group exhibitions in New York, Tokyo and Berlin.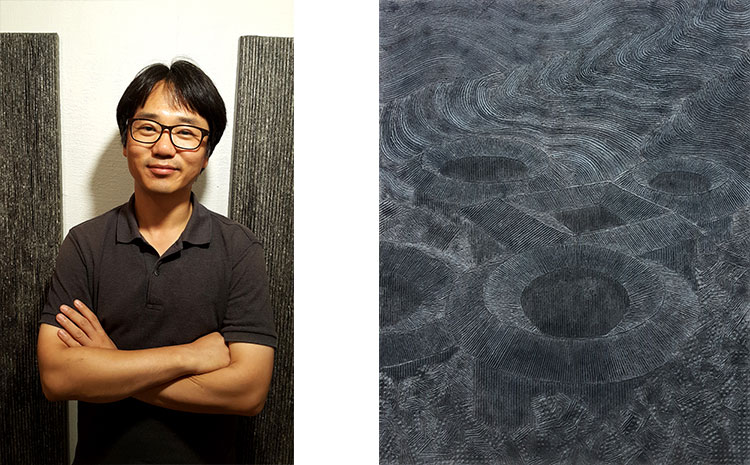 What kind of artwork do you create?
I tear newspaper into small pieces, wet it with water, put it in a mortar, grind it, and knead it with glue. I put it on a canvas or wooden board and apply a geometric pattern with iron rods. In this way I make three-dimensional relief painting. I don't color the surface of the painting, but I control light and shadow by saving the gray paint of the newspaper or spraying charcoal powder. Recently, I started painting with acrylic paint with a limited number of colors.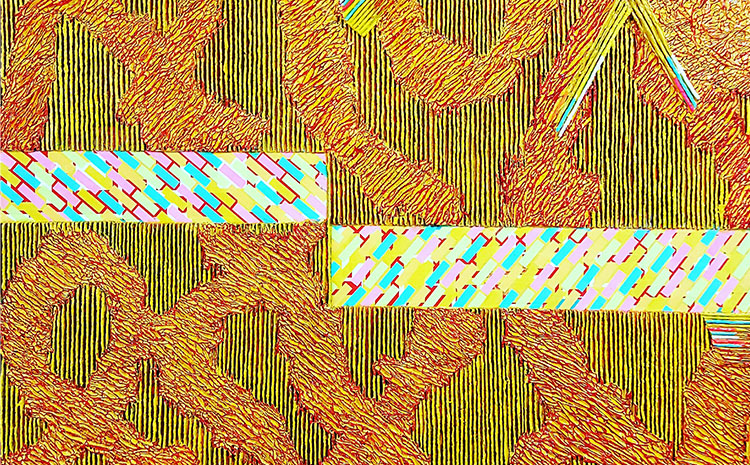 Where do you get your inspiration?
I usually read a lot of philosophical classics and I like books by Kant, Schopenhauer and Nietzsche. When I work on abstract pieces, the inspiration from this reading helps me a lot to continue with improvised works.
I also read books on Eastern and Western architecture and art, which contain many images.
I also often go to museums to admire ancient relics. I'm very interested in Buddhist art and artifacts from the Neolithic and Bronze Ages, and I get inspired by pictures of them.
What motivates you to create your artwork?
Being able to communicate with people in my own language motivates me to keep working. Since I'm a lazy student, I learn slowly and produce my work slowly. I love books and pictures and I love my own esthetic world. I believe I'm growing through learning and esthetic practice in the heritage that humanity has left behind.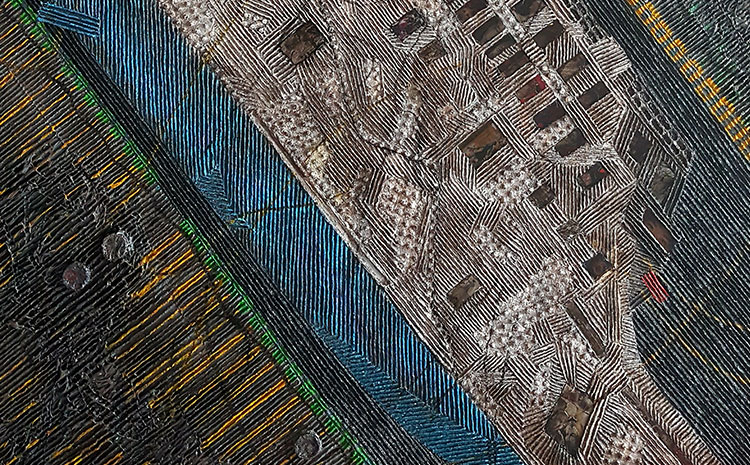 Which of your artworks are you most satisfied with?
The 2017 and 2018 works were quite satisfying.
The 2017 work was a theme related to my participation in reality, so I tried very hard to be sincere. The 2018 work was a series of gray, monotonous landscapes, and I was impressed with the plasticity of the newspapers and satisfied that I could express the form with numerous intersecting lines.
What're your professional ambitions or aspirations for the near and distant future?
I'm not very interested in participating in famous biennials abroad, decorating booths at fancy art fairs, being called to exhibitions or invited to the Museum of Modern Art. Somewhere along the way, I realized that these things make me feel empty.
I hope to continue reading, writing and painting every day until I'm 90. I'm most content and happy when I spend time alone.
I hope that the works will gradually be sold in the near future and continue to provide me with materials to work with.