"I'm inspired by all components of life. This is reflected in my personal interaction with music, films, the land, the sea, current events, historical events and social media."
The Personal Nature of Tyler Scully's Art
Tyler Scully, a talented artist originally hailing from the San Francisco Bay Area, is currently based in Los Angeles. He holds a Bachelor of Fine Arts degree in painting and sculpture from San Francisco State University. Scully is known for his unique approach to minimal expressionism, primarily working with oil paintings.
The artist's deeply personal works are influenced by his life experiences and interactions with the world. Scully's biracial identity in America, the prevailing class politics, and even everyday occurrences such as video games or observations during daily walks, all contribute to the captivating and intimate nature of his art.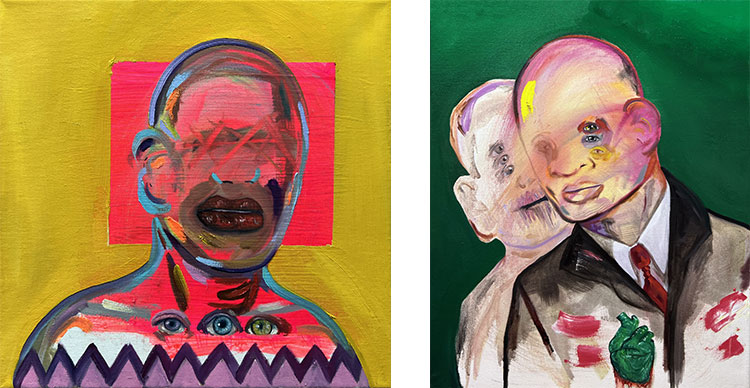 From Aspiring Magritte Disciple to Unique Expressionist
Initially, Tyler Scully embarked on his artistic journey with the aspiration to emulate René Magritte, his most admired artist. Although his early efforts did not yield exceptional results, this period allowed him to engage in a wealth of experimentation. Following the completion of his degree, Scully took a hiatus from painting for approximately five years, focusing instead on his career in music production and DJing.
An undeniable urge to return to his artistic roots eventually drew Scully back to the canvas. Resuming his exploration of painting, he continued to depict semi-realistic human figures situated in dimly lit rooms. A transformative experience came upon viewing an exhibition showcasing the works of Rick Bartow, which profoundly influenced Scully's artistic direction. Inspired by Bartow's oeuvre, Scully began to experiment with abstracting figures and crafting more personalized art, ultimately evolving his distinctive style.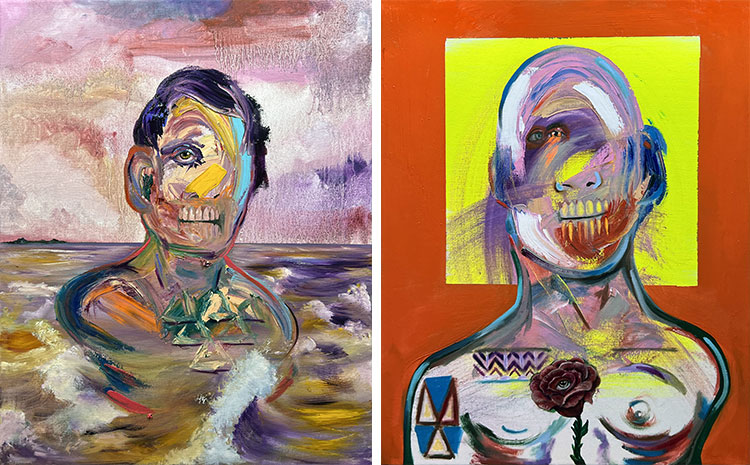 Inspiration and Influences: A Multifaceted Approach
yler Scully's artistic inspiration stems from various aspects of life, encompassing music, films, landscapes, maritime environments, current and historical events, and social media platforms. The profound impact of these elements is evident in his personal engagement with them.
Among the artists who have significantly influenced Scully's work, three figures stand out: Rick Bartow, William Kentridge, and Fritz Schodler. Additionally, Scully's frequent visits to galleries and museums in Los Angeles contribute to the constant influx of new ideas and learning opportunities that help shape his creative vision.
One of the artist's most accomplished works, a series focused on Hawai'i, demonstrates a keen interest in the interplay between land and human figures. The series begins with a strong emphasis on the natural landscapes, gradually transitioning toward the center, where the human subjects become more prominent. This progression reflects a thematic shift from native Hawaiian figures to contemporary American inhabitants, underscoring the evolving relationship between the land and its people.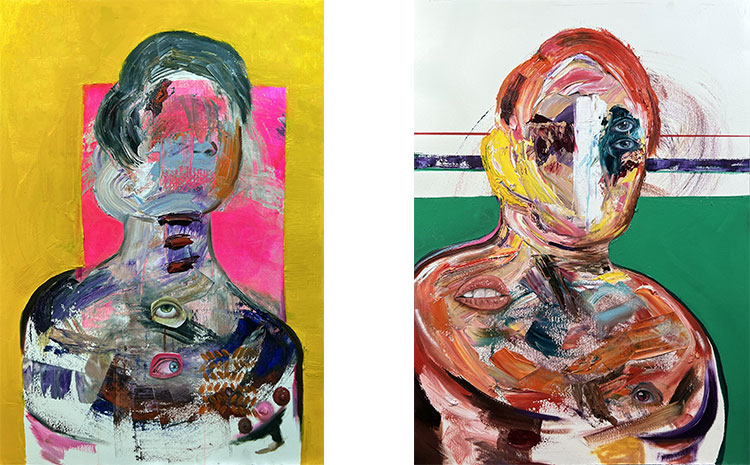 Creative Ambitions: Tyler Scully's Vision for the Future
Tyler Scully's optimal creative setting encompasses a spacious studio, where concerns such as rent or deposit refunds cease to hinder his artistic pursuits. Envisioning a dream project, the artist aspires to contribute his talents to the realm of horror cinema, delving into concept design, prop creation, and even musical composition.
Over time, Scully's artistic approach has matured, embracing an array of painting techniques acquired throughout his career. He revels in the manipulation of textures and paint, skilfully blending, subtracting, and layering them to construct figures amid a symphony of controlled chaos.