"No representation is sufficient, absolute, definitive."
Suse Bee's Holistic Approach to Art
Based in Cologne, Germany, Suse Bee is a versatile artist with extensive training in painting, graphics, and drawing. She has pursued her education at prestigious institutions such as the Alanus Academy of Arts in Bonn/Alfter, the Art Academy in Poznan, Poland, and the Werkschule Cologne.
Suse Bee's artistic philosophy centers around a holistic approach that incorporates various artistic techniques, philosophical structures, and modes of perception. Her art reflects Wolfgang Welsch's "aesthetic thinking," which acknowledges the limits of representation and the potentiality embodied in every artwork, style, or approach.
Through her art, Suse Bee explores fundamental principles such as life, space, sound, resonance, connections, and form-finding, which manifest in tangible ways. Her works have been exhibited in solo exhibitions and group shows both in Germany and internationally.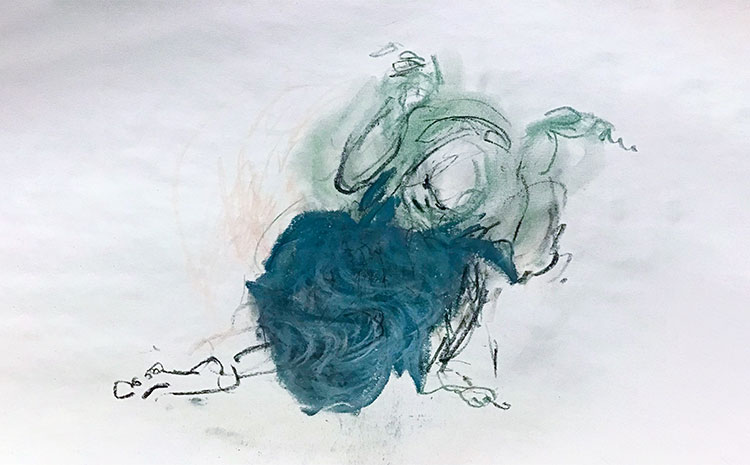 Capturing Authenticity and Harmonious Flow
Suse Bee is a multi-talented artist who expresses herself through painting, drawing, photography, objects, and installations. Her creative process is focused on producing physical representations that capture authenticity and a sense of harmonious flow.
While Suse Bee can create her work in various environments, she finds a spacious room with ample natural light and the ability to incorporate music into her creative process to be the ideal setting.
Suse Bee draws inspiration from her lifelong engagement with various forms of movement, including Thai Chi, Yoga, and Dance/Biomechanics. Through her exploration, she seeks to uncover connections and resonances between different communication languages, such as tonal, musical, visual, physical, and even inanimate objects that embody motion. Suse believes that our reactions are shaped by our subjective perception of reality, as Dr. Gabor Mate has astutely articulated.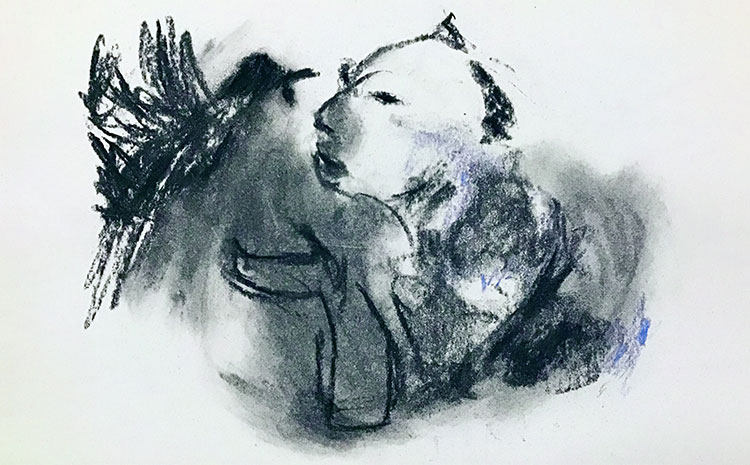 Suse Bee's Collaborative Inquiry into Reality
Suse is driven to expand her worldview and delve into the philosophical implications of our comprehension of reality, including the distinction between objective reality and our limited interpretations. To acquire knowledge, she works alongside people from diverse backgrounds, tapping into their unique perspectives, experiences, and energies. Suse's goal is to unravel the underlying mechanisms, causal relationships, possibilities, necessities, and limitations of our reality through these collaborations.
Influenced by both Eastern and Western philosophical traditions, Suse is motivated by fundamental inquiries into the essence of existence. She values the importance of returning to intuitive knowledge and embracing improvisational processes to gain a deeper understanding of our existence.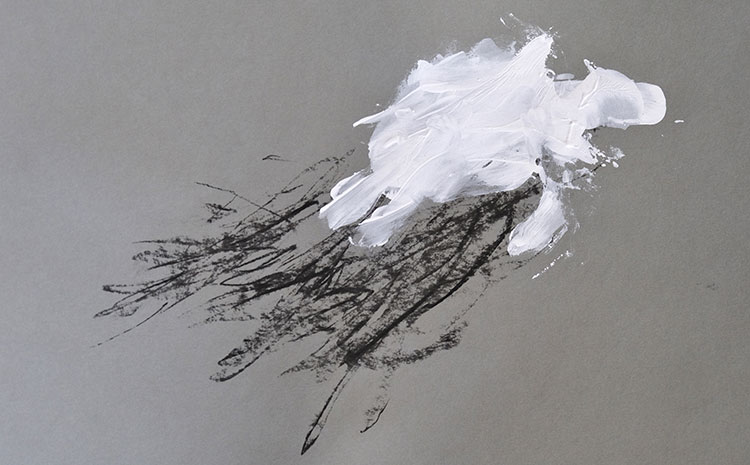 From Childhood Passion to Ongoing Evolution
Suse Bee has dedicated her life to expressing herself through art, a passion that she has nurtured since childhood. Even while fully aware of her surroundings, she has found comfort in leaving her artistic mark on paper and canvas. Over time, Suse Bee has honed her skills in techniques such as printing, drawing, and painting, allowing her to effectively convey her creative vision. Her artistic journey is ongoing, and she continues to evolve and improve with each new endeavor.
Each of Suse Bee's creations holds a special place in her heart, as they are all part of a larger artistic process and represent a distinct moment of perfect composition. For Suse Bee, the sense of satisfaction she feels from completing a painting or other artwork comes when it reaches a specific point in its evolution.
Suse Bee is not simply dreaming of an ideal project; she is actively pursuing a specific artistic path. To her, art and life are intertwined, as both are woven from the same fabric.