I find inspiration from nature and the environment around myself. My training as an architect for 10 years fostered a special interest in nature and the environment on both a micro and macro scale. These experiences have been significant sources of inspiration for my work and have had a lasting impact on it.
The Natural World: The Art of Supmanee Chaisansuk
As a native of Bangkok, Thailand, Supmanee Chaisansuk was fortunate enough to grow up in a local house located in the bustling central business district, surrounded by a verdant and ecologically diverse area that fostered a deep appreciation for nature. From an early age, Chaisansuk was drawn to the patterns and details of the surrounding flora and fauna, and this fascination with the natural world has stayed with her throughout her life.
In addition to her lifelong love of nature, Chaisansuk's background as a sustainable architect for over a decade has also played a significant role in shaping her work as an artist. This experience has given her insight into the complex relationship between the environment and humanity, and has inspired her to incorporate these themes into her art. The diverse range of experiences and influences that inform Chaisansuk's work have allowed her to draw from a wide range of sources and create art that is rich and nuanced.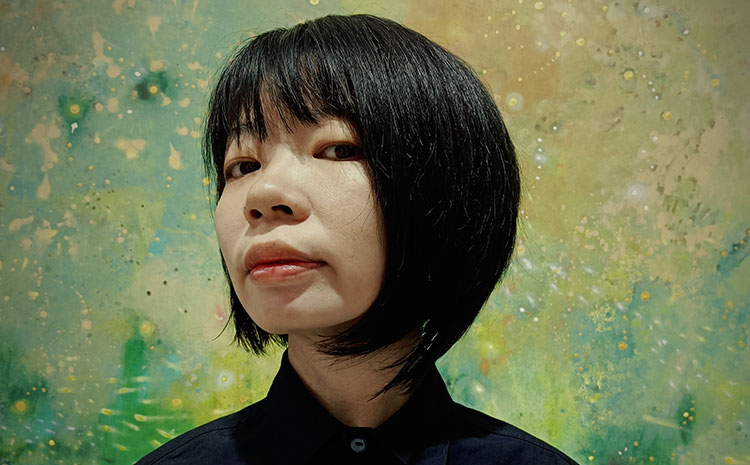 The Artistic Range of Supmanee Chaisansuk
As an artist with a diverse range of interests and styles, Supmanee Chaisansuk has consistently sought to push the boundaries of traditional media and techniques. With a background in architecture and a decade of experience under her belt, Chaisansuk has developed a deep appreciation for both the natural and built environments. She draws inspiration from the rich diversity of the world, from the smallest bioluminescent organisms to the most significant climatic shifts, and is particularly interested in exploring the interconnectedness of various ecological systems.
In her art, Chaisansuk seeks to capture and convey the complexity and beauty of these systems through the use of color and form. From her early focus on realistic watercolor paintings of landscapes and architecture, to her more recent exploration of illustration techniques and semi-abstract styles using acrylics and canvas, Chaisansuk's work is characterized by a fascination with the world around her and a desire to better understand it through her art. Whether she is researching the impacts of air pollution or delving into the intricacies of soil science, Chaisansuk is continually struck by the endless sources of inspiration that nature and the world offer.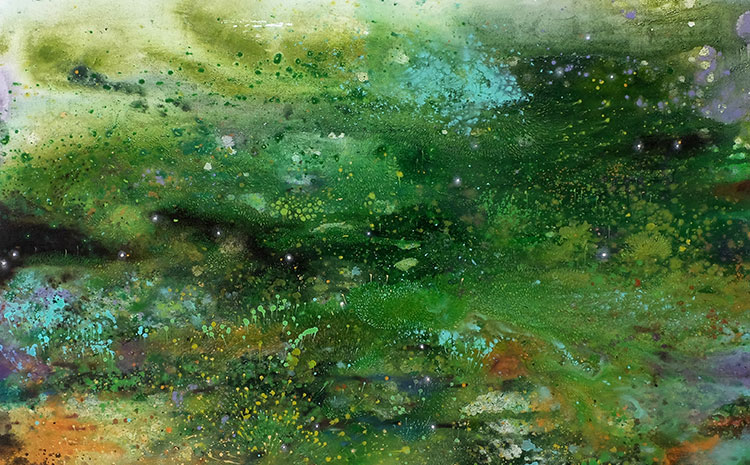 New Techniques and Themes in Supmanee Chaisansuk's Artistic Journey
Supmanee Chaisansuk has consistently sought to challenge herself and expand her creative horizons. Rather than adhering to a particular aesthetic, she has focused on the ongoing process of learning and growth, embracing new techniques and ideas as they come to her. The result has been a diverse body of work that reflects her ever-evolving artistic style.
One series that stands out as particularly meaningful for Chaisansuk is "The Soul of the Soils." This project allowed her to delve into new territory, exploring the rich and varied life that thrives within the soil. Through research and experimentation, Chaisansuk was able to create a series of works that feel fresh and distinct from her previous output. She is immensely proud of the final results, and believes that they represent a major step forward in her artistic journey.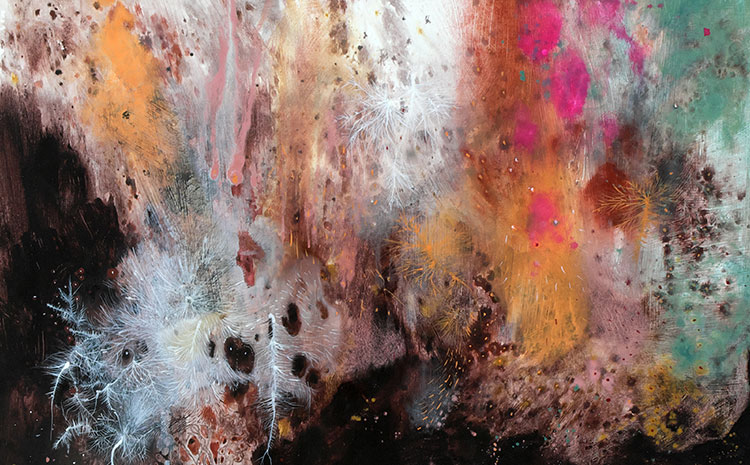 Authenticity and Genuine Expression: Key Priorities
Supmanee Chaisansuk is an artist who is constantly seeking ways to challenge and grow her creative abilities through experimentation and innovation. She is driven by an insatiable curiosity and a desire to bring the imaginative visions in her mind to life through her art. Supmanee is eager to see where her artistic journey will take her in the future and is dedicated to producing the best work possible on a daily basis. She is open to the possibility of discovering new and exciting opportunities as she continues to evolve as an artist.
In addition to her artistic pursuits, Supmanee is committed to being genuine and authentic in all of her interactions. She recognizes the importance of avoiding behaviors that may cause fear or anxiety in others, as these can lead to discomfort and unease. Instead, Supmanee strives to maintain a sense of calm and to present herself honestly and authentically. This allows for a more genuine and positive interaction and fosters trust and understanding. By being true to herself, Supmanee is able to engage in more authentic and meaningful exchanges that involve a deeper level of honesty and vulnerability. Ultimately, she understands that it is always better to be genuine and authentic rather than attempting to present a false persona to the world.