"I am inspired by history, environment, nature, and people to create inspiring and refreshing public art. I work in black and white paintings, sculptures, and public art, often site-specific and based on the location's history or atmosphere."
Petri Kiviniemi: Bringing Beauty and Inspiration to Public Spaces
Petri Kiviniemi is a Finnish artist with a Bachelor of Fine Arts. He has gained recognition for his depictions in black and white, ranging from paintings, sculptures, and public installations. Kiviniemi's public works stand out for their tailored approach, where each piece is crafted to seamlessly integrate with the unique character and history of the designated location. This begins with an exploratory phase, where he sketches concepts inspired by architectural and environmental features, followed by an evaluation of the site's specific requirements. The result is a piece of art that is harmoniously integrated into its surroundings, providing a long-lasting source of beauty and inspiration to all who encounter it.
With a passion for cultural heritage, diverse landscapes, and dynamic communities, Kiviniemi's art is a reflection of the world that surrounds us. His process begins with a thorough consultation with clients, where he delves into their aspirations and objectives for the commission. Through his art, Kiviniemi aims to infuse people's daily lives with beauty and vitality, elevating their experiences and inspiring them to embrace the world with renewed vigor.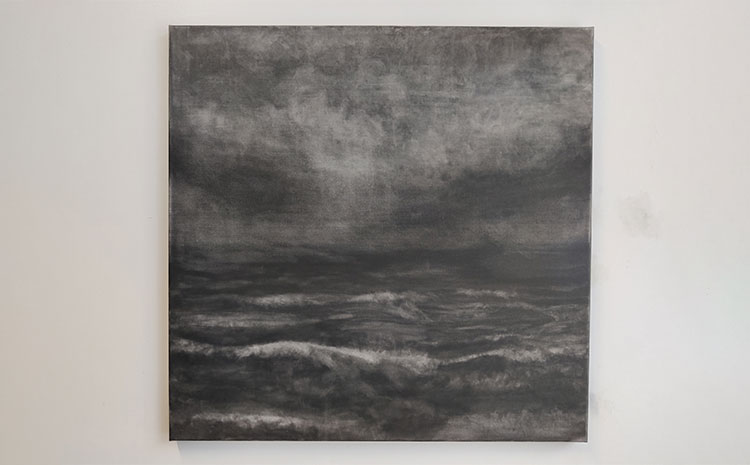 Master of Steel and Aluminum Craftsmanship
Petri Kiviniemi is a master of steel and aluminum craftsmanship, renowned for his creation of elegant and streamlined silhouettes. His passion for this art form, which traces its roots back to the early days of film and shadow theater, dates back to his childhood, when his family's silhouette figures adorned their walls. He has honed his skills since 2003, meticulously cutting outlines with scissors in a process that continues to be both challenging and rewarding.
With an eye for stark contrast, Kiviniemi is particularly drawn to the interplay between black and white, which he often finds inspiring in the natural world. Living in Finland, a country known for its often cloudy and gray climate, he finds solace in the simplicity of monochromatic imagery.
Petri's work is further informed by his passion for black and white photography. He follows a technique reminiscent of the great masters, first sketching a black and white rendition onto his canvas, which he then builds upon with layer after layer of color. Each piece begins with a base of black pigment applied to a white canvas, gradually coming to life as he works to achieve the desired photographic finish.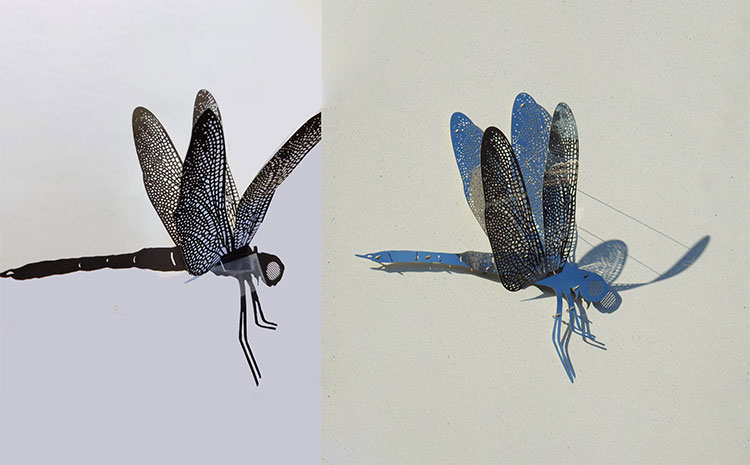 The Intricacies of Petri Kiviniemi's Black and White Landscapes
Contrary to common misconceptions, Petri's use of black and white does not denote a lack of effort or simplicity. His paintings feature multiple layers of black and white pigment, adding depth and intricacy to the work. The landscapes depicted in his paintings are not based on reality, but rather emerge as the painting progresses, often inspired by a scene that he imagines. Petri's works often focus on the natural elements of mountains, trees, and water, where he explores the relationship between the grand and the insignificant, evoking a sense of solitude amidst the larger whole. He aims to inspire powerful emotions in his viewers, instilling in them a sense of awe and reverence for nature.
Petri Kiviniemi is a painter who prefers to work on either hardboard or canvas, each of which presents its own unique set of challenges and opportunities. While canvas can be more delicate and fragile to work with, hardboard offers greater versatility and can withstand more rigorous treatment during the painting process.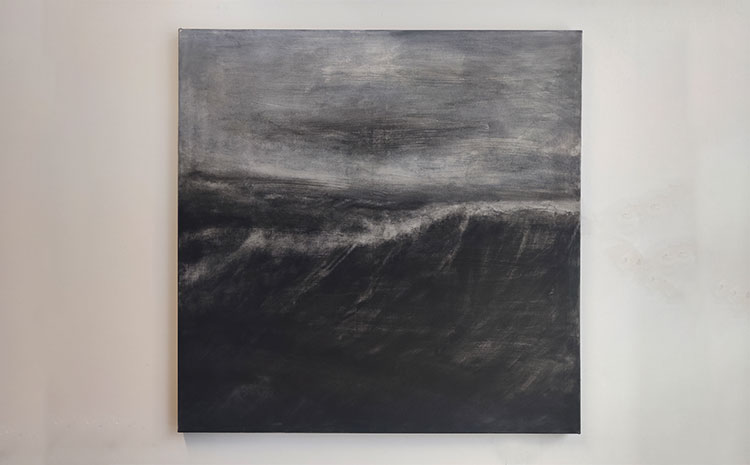 Petri Kiviniemi: A Painter and Sculptor's Studio in Tampere
Petri is currently located in a studio in the bustling city of Tampere, Finland, which serves as his dedicated painting space. For his sculptural works, he utilizes various rental and subcontractor spaces, as these projects often require extensive equipment and resources that would not be feasible to acquire personally. The studio features large windows that offer a prominent display to the busy street outside. The lower level of the studio is exclusively designated for working, and Petri occasionally hosts small painting events, showcasing black and white pieces.
In his earlier works from the 90s, Petri incorporated a vivid and eclectic array of materials, constructing imaginative worlds within boxes. However, in his more recent pieces, he has focused on creating a sense of tranquility and balance. He is particularly drawn to works that are effortless in their execution, and he hopes that this sense of ease is reflected in the final result.
Petri Kiviniemi is a highly self-critical individual who strives for perfection in his work. As a painter and sculptor, Petri is able to recognize when a piece is complete, as there is nothing left to add. The creative process brings him immense satisfaction and he is constantly seeking to challenge himself with larger, more ambitious projects. Nature holds great significance to Petri, inspiring him to place his works in unexpected locations such as along scenic trails or within forests. The goal of Petri's work is to evoke a sense of surprise and amazement in those who view it.