"I believe that my painting skills have improved over time, as I have developed multiple styles in my art, each distinct in their own manner. My goal as an artist is to create a perfect painting, although I understand that this is a seemingly unattainable feat."
A Deep Connection to the Chicago Area: The Art of Michael Hedges
Michael Hedges is a proud father and husband who has a deep connection to his roots in the Chicago area, where he was raised. He works as an abstract painter in this vibrant city and is continuously inspired by the changing seasons experienced there. His winter works are often characterized by a heightened sense of color, while the summer months are a time for him to take a step back, spend more time with his family, and enjoy the great outdoors.
As an artist, Hedges works with oil paint and specializes in abstract paintings. Each piece he creates is a unique puzzle, as he strives to achieve a harmonious balance between color, drawing, and texture. He approaches each work with a deep sense of purpose and intention until he feels it is complete and ready to be shared with the world.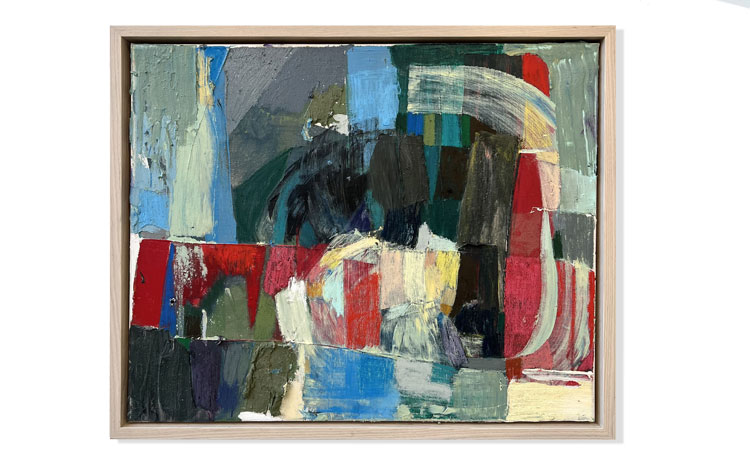 Michael Hedges: A Master of Abstract Painting
Michael Hedges often finds himself immersing in his surroundings and allowing inspiration to flow freely. To facilitate this, he has established a studio in the rear of his home, enabling him to act upon any creative impulses as they arise. He draws inspiration from a diverse range of artists, both contemporary and historical, with a special affection for the abstract expressionists, particularly Richard Diebenkorn whom he considers one of the greatest painters of all time. In contemporary artists, he is particularly fond of the drawings of Rob Szot and the masterful use of color by Mitchell Johnson. Hedges believes that his style has evolved over time and he now possesses the ability to execute three distinct styles in his paintings: a looser style, a more structured style, and a layered style. The direction of a piece is usually clear to him quickly and he allows the work to unfold in its own unique way without prior planning.
Michael Hedges is attuned to his surroundings, absorbing inspiration from his environment, as well as the works of other painters. To ensure that he is able to capture his creative ideas at any time of day, he has constructed a studio at the back of his home. Hedges is particularly drawn to the abstract expressionist movement, and the works of Richard Diebenkorn are a major source of inspiration for him. He considers Diebenkorn to be one of the greatest painters of all time.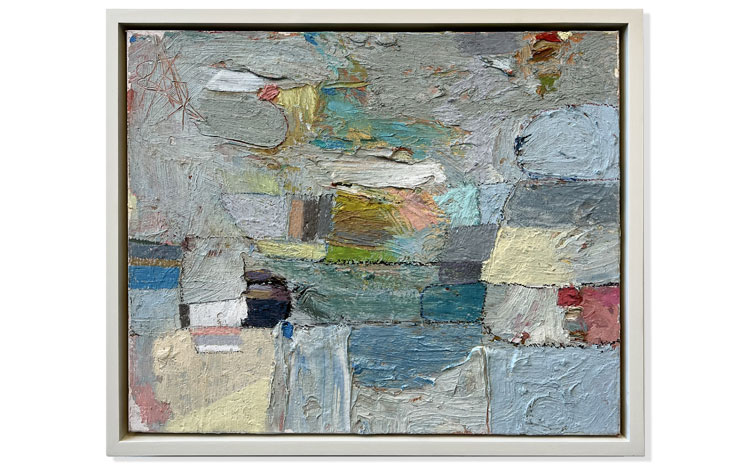 Michael Hedges' Dreams for the Future of His Artistic Pursuits
In terms of contemporary artists, Hedges finds himself impressed by the drawings of Rob Szot and the color work of Mitchell Johnson. Over time, his style has evolved and he feels that he has improved as an artist. Currently, he has three distinct styles that he employs in his work, each characterized by a different level of looseness, structure, or layering. While he may not know the direction a piece will take at the start, he is usually able to determine its style relatively quickly and work with it accordingly.
Michael Hedges is proud to state that he is continuously evolving and growing with each new work he creates. At present, he takes particular pride in the works he is currently engaged in, but he admits that if asked the same question four years ago, he would have likely given a different answer as his focus and artistic growth were centered around different projects at that time. He finds great joy in the process of learning and continuously improving and, although the pursuit of creating a perfect piece of art is a seemingly impossible feat, he eagerly embraces it as it is an integral part of who he is. There are good days and bad days, but regardless of the outcome, he always strives to learn and grow, and simply keep creating.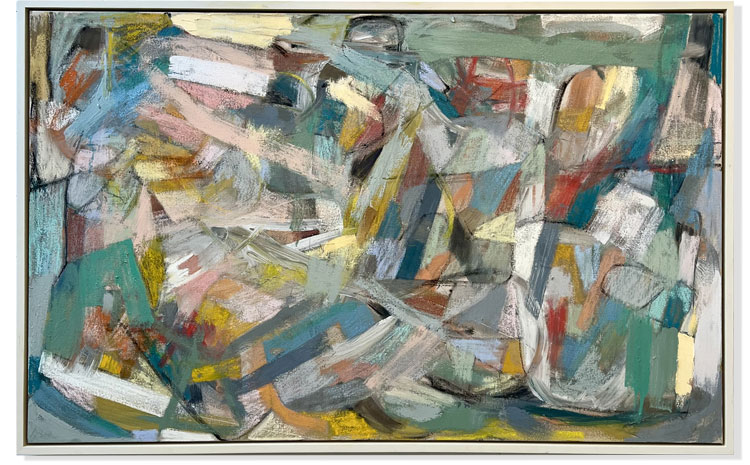 Art and Life Intertwined: Michael Hedges as an Artist and Father
As for his dream project, he feels fortunate to be able to paint every day and therefore does not have a specific project that he dreams of pursuing. However, if he were to have a dream for the future of his artistic pursuits, it would be to have a spacious studio in the countryside situated within a 3,000 square foot barn.
It can be argued that art holds a significant place in a person's life and Michael Hedges agrees with this sentiment wholeheartedly. According to him, it permeates every aspect of his existence and serves as an unintentional reflection of his inherent wiring. As a father, Hedges has learned that patience is a virtue that requires constant nurturing. Through his parallel pursuits of fatherhood and painting, he has observed significant growth and improvement in both areas of his life. Although he acknowledges that he is still on a journey towards refinement, he is confident that he is moving in the right direction.