"I wanted to express myself via art and found photography as a way to do this."
Marleen Dalhuijsen: Evoking Emotions and Engaging Imagination Through Art
Marleen Dalhuijsen initially pursued a career in dietary nutrition, working in the field of nutrition and food, and eventually transitioned to a role as a bid manager and tender manager. However, during a transformative seven-month sabbatical in 2017-2018, when she traveled through Asia with her now-husband, Dalhuijsen realized that her professional path was not fulfilling her creative aspirations.
Photography had always been a passion for the artist, and her interest in the medium intensified throughout her travels. To further develop her skills, Dalhuijsen enrolled in various photography courses. Yet, upon completing each course, she found herself yearning for a deeper understanding of the art form. This insatiable curiosity ultimately led her to enroll in a four-year program at the prestigious Photo Academy in Amsterdam, the Netherlands, in 2018.
As she progressed through her studies, Dalhuijsen discovered a desire to convey her inner world through the lens of her camera. Her journey of self-exploration and expression encompassed her emotions, desires, and visions of the future, all of which became integral components of her artwork. Over the past two years, Dalhuijsen has focused primarily on this theme, culminating in her captivating graduation show, entitled "Wander through the Here and Now."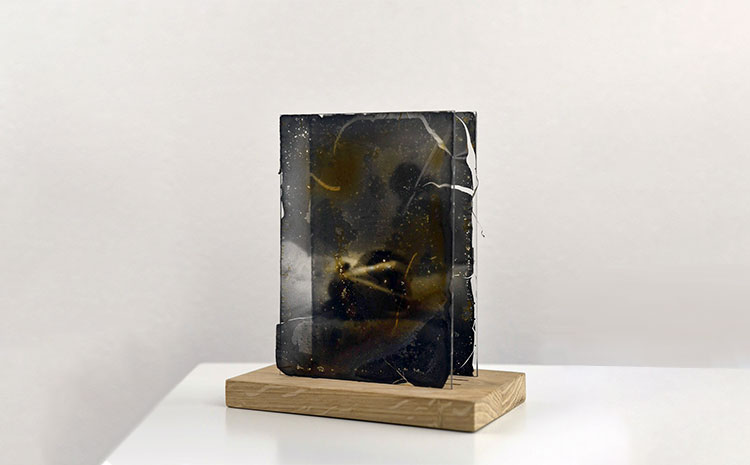 The Artistic Journey of Marleen Dalhuijsen: From Expression to Photography
Marleen Dalhuijsen's artistic journey unfolded gradually as she sought to express herself through art and ultimately discovered photography as the ideal medium. During her studies at the Photo Academy, Dalhuijsen honed her ability to convey a narrative, evoke emotions, and engage her audience through her distinctive artwork.
In terms of the works she creates, Dalhuijsen specializes in detaching images from their recognizability, encouraging viewers to delve beyond the subject matter and engage their imagination. Each piece she crafts serves as both a starting point and an open-ended destination, resulting from a meticulous process involving photographs, experimentation, and research, which leads to truly singular creations.
Dalhuijsen's art is deeply personal, with "The Dark Forest" holding particular significance for her. This piece serves as a reminder of the challenging periods she has navigated and offers solace during times of emotional turmoil by acknowledging the validity of such feelings.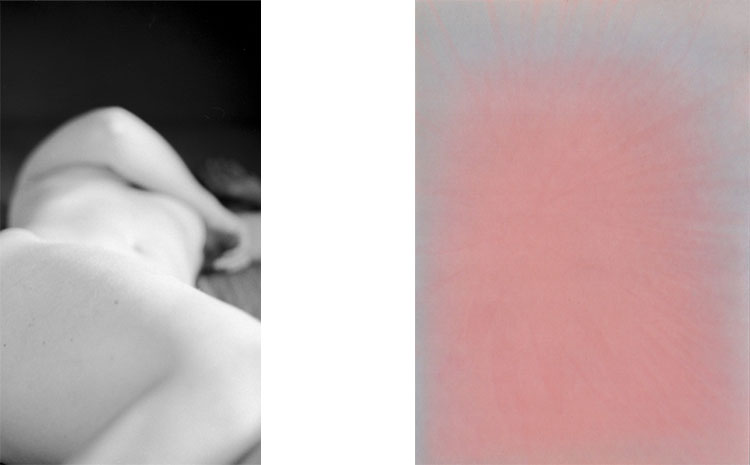 Marleen Dalhuijsen's Experimental Process: From Analog Techniques to Printmaking
Marleen Dalhuijsen's creative process commences with the capture of a photograph, predominantly through analog techniques. This approach allows her to focus on the act of photography itself, rather than becoming preoccupied with the final outcome. Dalhuijsen relies on intuition to determine whether a particular photo merits further exploration. Once the images are developed, her artistic journey unfolds as she engages in an experimental process that may include printing, copying, scanning, and applying paint or charcoal. The artist also employs photograms and darkroom printing to achieve her vision. By exploring a variety of techniques with each image, Dalhuijsen ensures that each piece is distinct and original.
The ideal working environment for Dalhuijsen varies depending on the stage of her artistic process. For photographic sessions, she is drawn to the raw beauty of natural landscapes. When capturing self-portraits, she gravitates toward aged, industrial settings that provide a contrast to the human form. Dalhuijsen believes that such environments should neither distract from nor overly sanitize the subject matter. Ultimately, she aims to seamlessly blend self-portraiture with elements of nature. In crafting her artwork, she divides her time between her studio and the darkroom, where she delves into the intricate process of refining her compositions.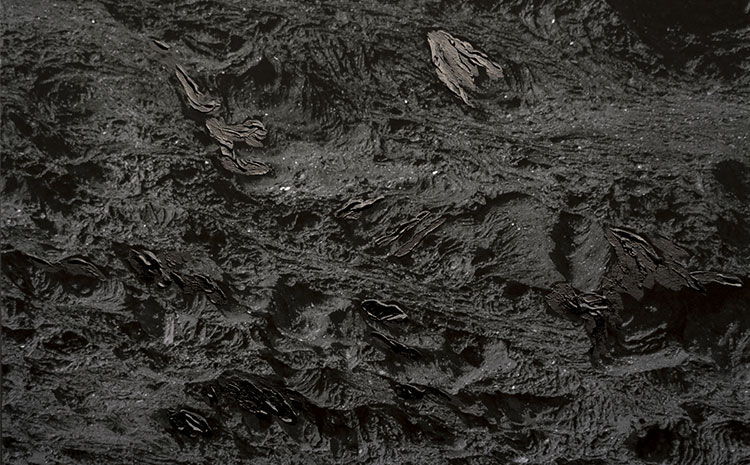 Marleen Dalhuijsen: Nature and Self-Portraiture in Artistic Harmony
Marleen Dalhuijsen envisions a harmonious integration of her nature photography with self-portraiture, primarily featuring nude subjects. To achieve this, the artist seeks a secure environment in which to cultivate her creativity and develop her distinct style. Dalhuijsen is particularly interested in participating in the Artist-in-Residence program at Arteles, which would allow her to delve deeper into her work, examine the connection between her self-portraits and nature, and further explore the intricacies of printmaking technology.
With unwavering dedication to authenticity, Dalhuijsen remains committed to maintaining her artistic integrity. By allowing herself the necessary time and trust in the creative process, she is confident that she will ultimately realize her aspirations.