"To me art is not something I make; it happens through me. Art is the possibility of bringing the unconscious and the unexplored into consciousness. Art is consciousness work. It is a spiritual act that expresses the light within humans."
The Power of Drawing: Klaus-Uwe Seelmann's Journey of Research and Constant Reinvention
Klaus-Uwe Seelmann is an artist hailing from Berlin where he resides with his wife, the artist Sylvia Seelmann. For the past decade the northern part of the city, specifically Künstlerhof Frohnau, has been home to his studio. His artistic journey started in Düsseldorf's prestigious Art Academy, where he completed his studies as a Meisterschüler under the guidance of Professor Fritz Schwegler between 1983 and 1989. His first exhibition in 1984 marked the beginning of his nearly 40-year active engagement with the art world. In 1989 he received a scholarship at the Académie des Beaux Arts, Paris. His artworks are represented in numerous private collections both nationally and internationally.
Seelmann's artwork reflects his ongoing exploration of the human quest for being and becoming. Throughout his entire career, he was fascinated by exploring the intersection between the mundane and the inherent transcendence within it. He firmly believes in the divinity of all beings and things and seeks how he can make visible and palpable this divinity in his art. Human development, healing, and transformation through artistic interventions are his main concerns.
For several years these interventions have taken the form of digital drawings. With his drawings he explores and records, with appropriate humor, a larger and expanded picture of human existence beyond existing assumptions and paradigms. His works reflect the origin and purpose of human existence and explore fundamental dynamics in the "game of life". He continually shares them on Instagram and Facebook.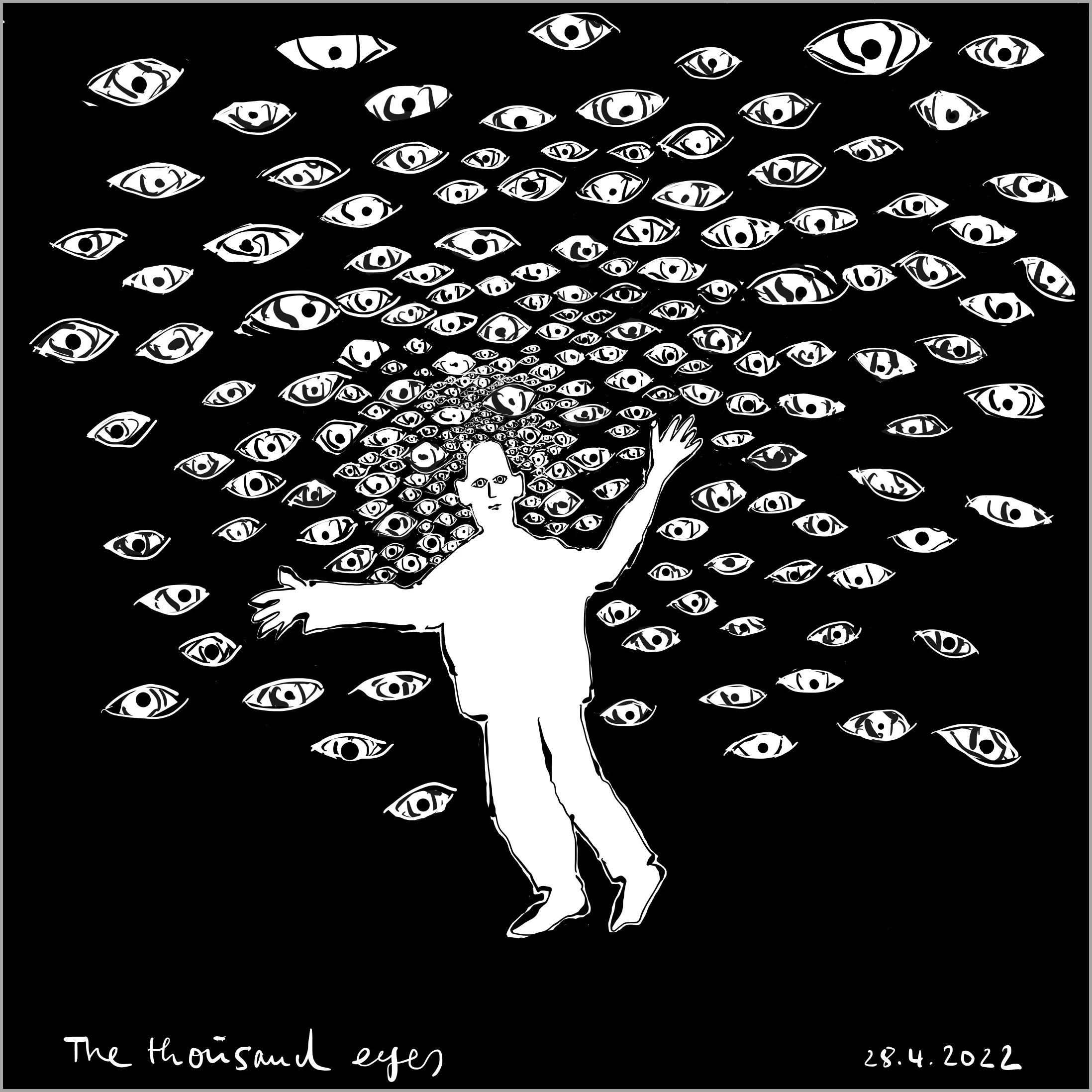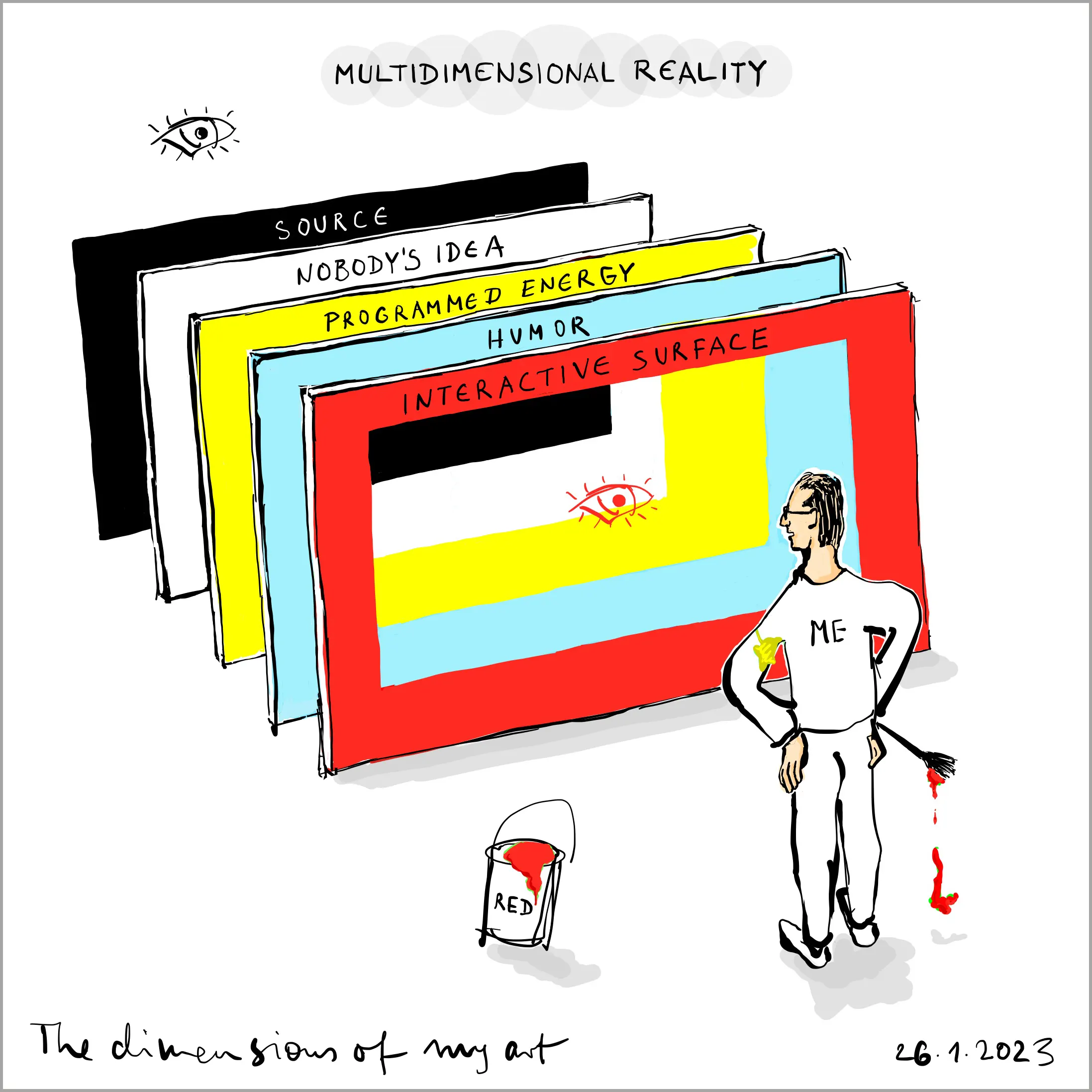 "Treasure Inside": Innovative Installation Art as an Immersive Experience
Drawing has always been a crucial part of Seelmann's work, serving as a form of research and consciousness-raising. His extensive collection of drawings captures a multitude of ideas and insights on his personal path through life. As his artistic journey evolved, so did his conviction in the need for constant reinvention of his work in order to explore various realms in art mirroring human evolution.
One of Seelmann's recent creations is an expansive room installation titled "Treasure Inside." Within this artwork, Seelmann skillfully combines the elements of digital drawings, a grand painting and a room-filling wooden sculpture, culminating in a captivating and immersive experience. By this artistic endeavor Seelmann invites the audience to reflect on the adventure of human life and the discovery of inner wisdom.
In fact he explored this fundamental topic for decades and built sculptures, objects, and installations that strongly resembled furniture, everyday objects, and functional elements that address this theme. A key focus is the interplay between interior and exterior space, revealing a mysterious transcendence by making the hidden palpable.
When he was 30, a personal crisis prompted Seelmann to explore meditation and spirituality. This led him to study art therapy, integrating healing and therapy into his art. He believes that art can play a significant role in personal development and healing, a concept he incorporates into his workshops and personal coaching.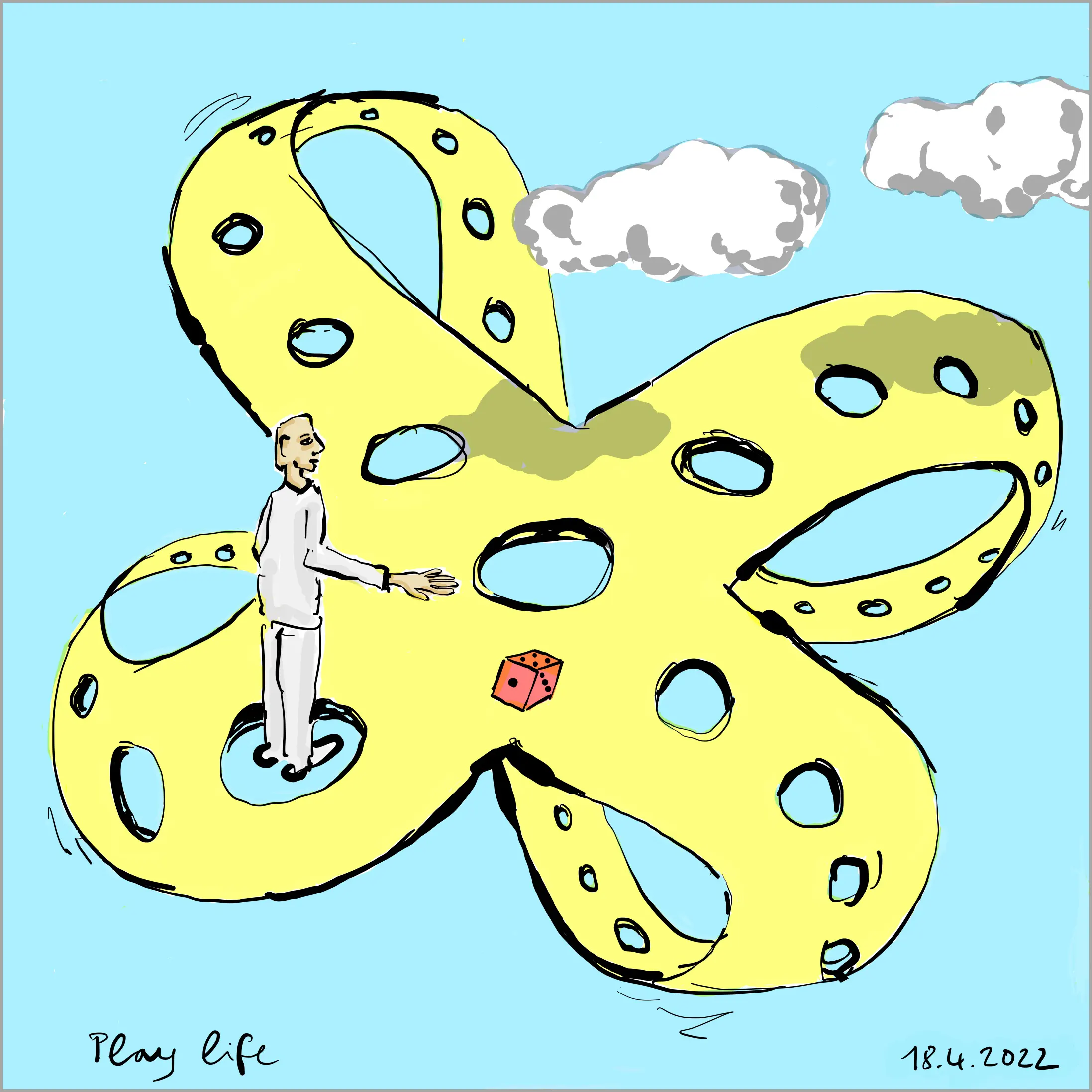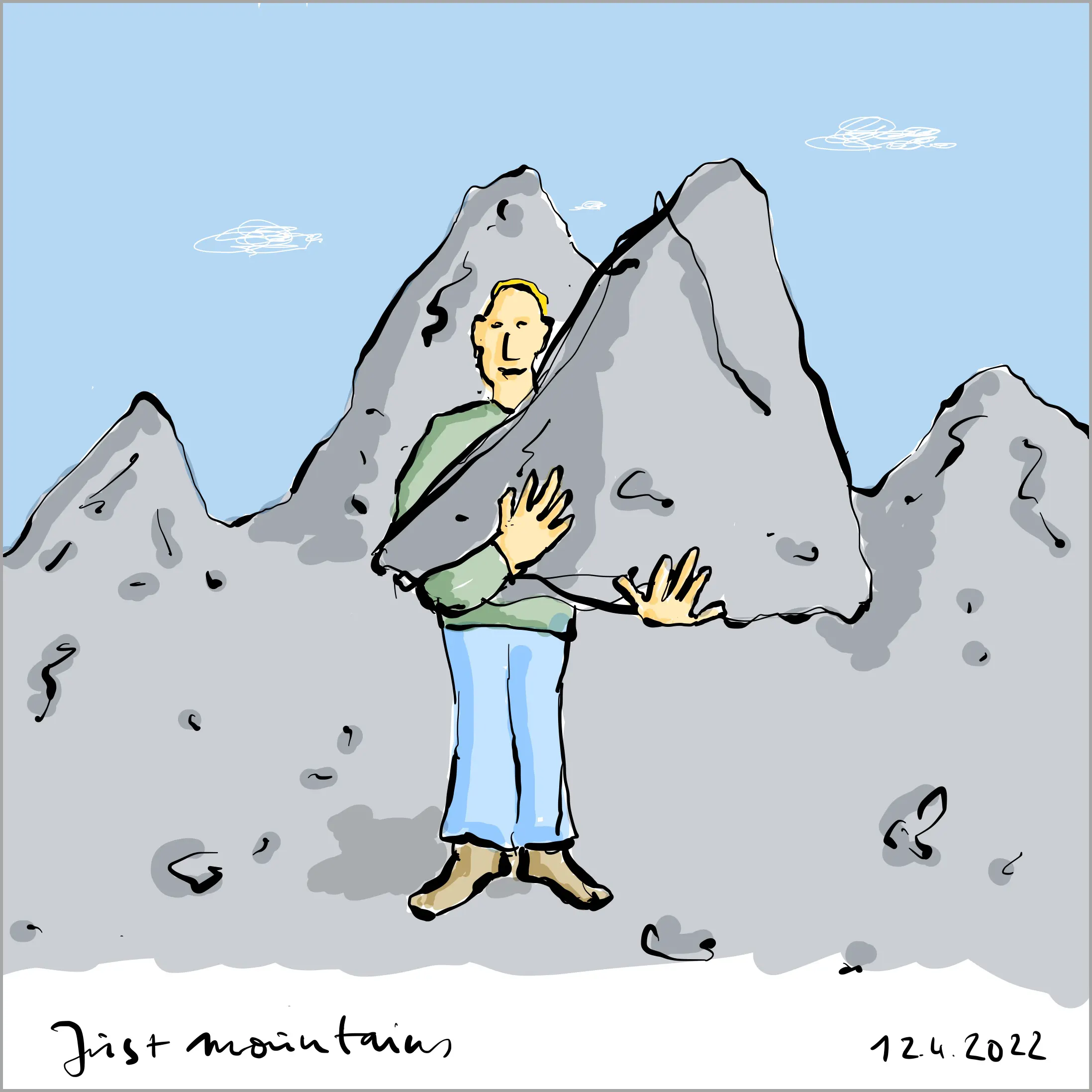 Art as Healing: Klaus-Uwe Seelmann's Integration of Art Therapy
In the following years, he underwent training in various other therapeutic and coaching programs and has now worked in a unique form as an artist, therapist, coach, and meditation leader for more than 27 years. Seelmann's primary focus has always been on the development of evolutionary consciousness and personality transformation in individual sessions, seminars and year-long programs, both nationally and internationally. Art is the driving force and backdrop in all his activities.
As an artist and coach living in these challenging times he always believes in creative solutions and the power of intuition. His intention is to guide people to their soul potential in order to evoke profound consciousness, touch, and healing. He discovered that nothing transforms more than one's own creative actions. Human actions and creations always carry an inner driving force, seeking to liberate something. He primarily looks at himself as an inspirer with the focus on exploring new territories of human existence.
Seelmann began his artistic journey as a teenager, inspired by the profound questions about life. At the age of 16 he knew he wanted to be an artist. From a young age, he was driven to bring more positivity into the world and to make a meaningful contribution.
Among many influential figures he considers the surrealists, especially de Chirico, as his artistic grandfathers. Additionally he draws profound inspiration from the renowned American philosopher Ken Wilber and physicist and consciousness researcher Thomas Campbell.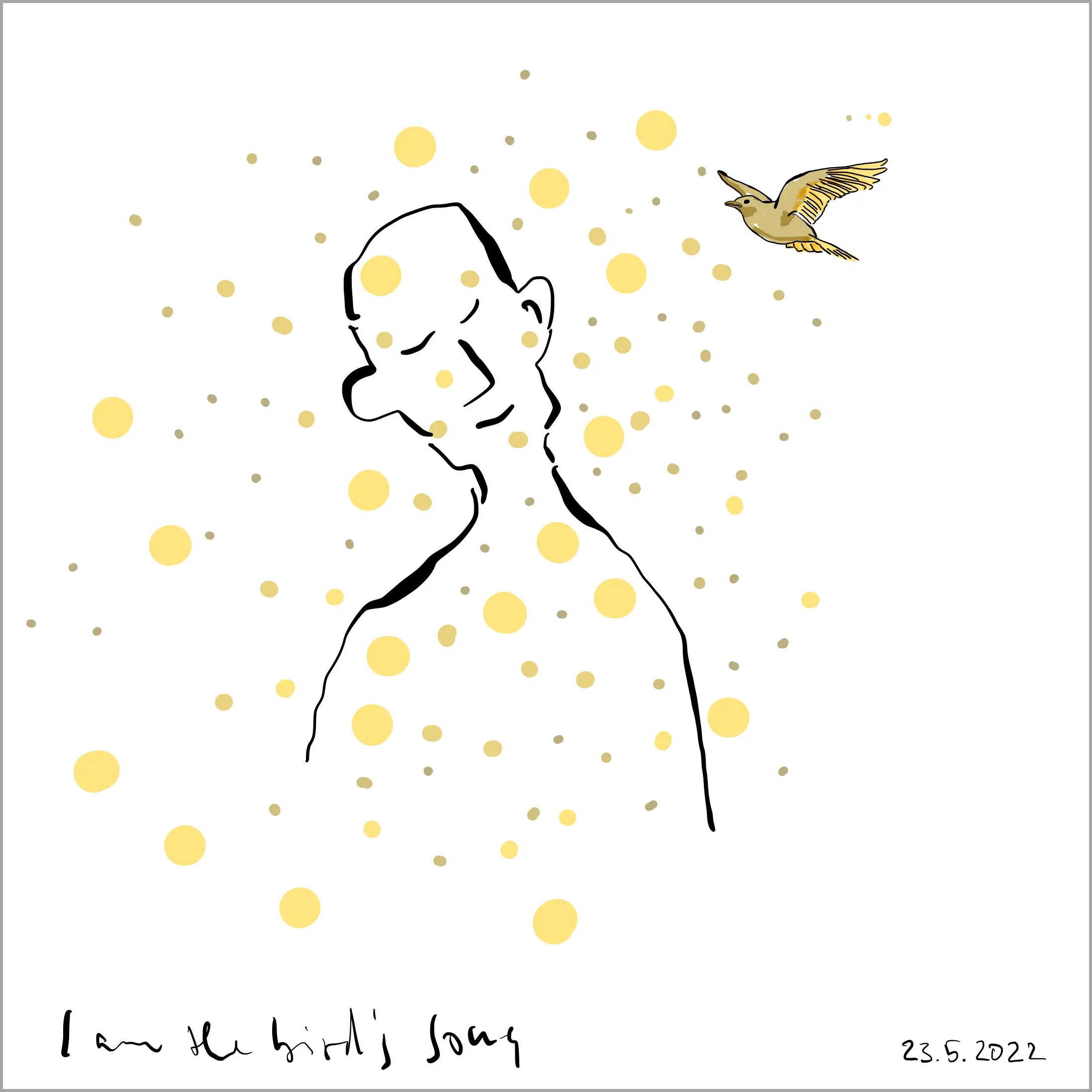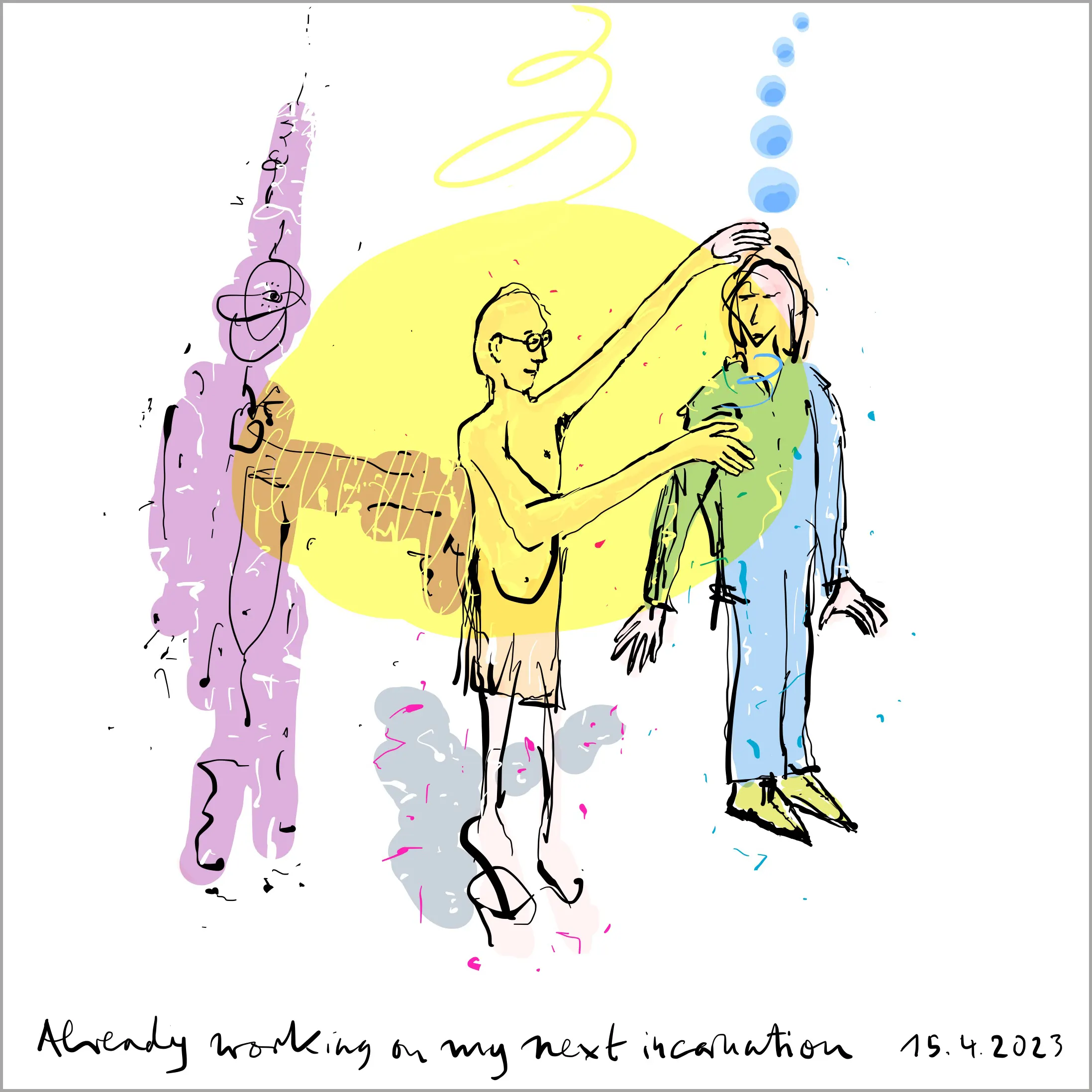 "Cosmic Notebook": The extensive Collection of Experiences and Insights
His exploration of various states of consciousness and parallel dimensions within our multidimensional universe is supported and guided by his dedicated meditation practice spanning over 33 years. As part of his daily routine he sketches and draws ideas very early in the morning, right after meditation when his mind is still fresh and empty. He often explores experiences and insights from dreams, inspirations and meditation. Hence he names his collection of these drawings "Cosmic Notebook."
The medium of digital drawing enables him to carry his studio anywhere. This flexibility fits to his habit of working on multiple drawings and ideas simultaneously. And moreover he is always prepared for the moment when ideas strike him unexpectedly, allowing him to swiftly record them.
At the same time he also works on large acrylic paintings on canvas, intending to foster a more direct physical interaction with the viewer. These paintings are meant to encourage contemplation on profound human themes. While he has experimented with numerous media in his artistic practice spanning 45 years, the medium is not crucial to him. His focus lies in making new ideas visible and experiential.
His drawing "Changing reality" holds a special meaning for him, reflecting his personal experiences and deep insights as an artist and consciousness researcher. In this drawing he refers to the unbelievable and long journey of human evolution, to our origin and our true nature. For him the drawing evokes a sense of meaningful belonging in existence and offers a hopeful glimpse into our future becoming.