From Artistic Roots to Graphic Design
Kathrin Broden is an artist specializing in contemporary urban art photography, operating from her studio situated in Hennef, near Cologne. Born into a creatively rich environment in Ratingen, close to Düsseldorf, Broden naturally gravitated toward the arts from an early age. This was largely influenced by her grandfather, a respected painter, and her parents, who were both passionate about painting. Such an educating environment not only surrounded her with art but also instilled a deep-seated appreciation for it from a young age.
Her journey into the world of photography commenced at the age of 11, marking the onset of a lifelong passion. Although she was interested in art and design and displayed a talent for drawing, she decided to study graphic design academically. This decision only served to deepen her fascination with photography, an interest that she continued to cultivate throughout her studies. Despite an early afinity for scientific drawing, even considering a teaching opportunity in the field, Broden's journey finally led her to a career in the graphics industry.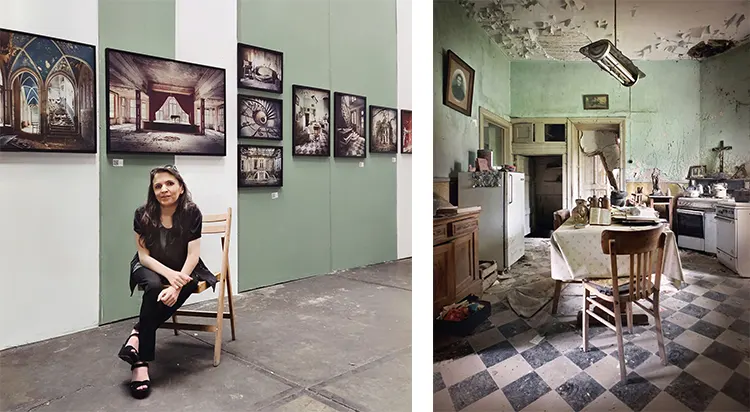 Kathrin Broden: Finding Inspiration in the Abandoned
Kathrin Broden's passion for photography remained strong, with the exploration of deserted locales in 2010 greatly intensifying this enthusiasm. This new found inspiration led to a first exhibition in 2011.
Broden's artistic approach is focused on exploring and documenting forgotten sites, capturing their distinct charm, and preserving their spirit before they decay or are demolished. Her work touches on themes of transience and the recording of fleeting moments, acting as a piece of contemporary history that shows a world hovering between the past and the present. At the heart of it all, Kathrin aims to arouse enthusiasm for the appeal of unconventional places and to ensure that we notice and respect the traces that humanity leaves behind.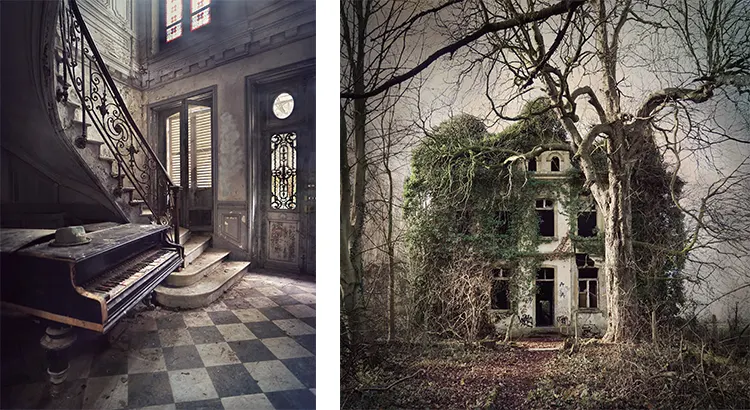 The Inner Workings of an Artist's Mind
For Kathrin Broden, the mental space is just as vital as the physical one. Despite conducting most of her work digitally, Broden places a higher priority on maintaining mental clarity than an organized workspace. She finds that day-to-day dilemmas tend to be her most significant obstacles, making it necessary to eliminate them first in order to fully immerse herself in the creative journey.
Although Broden has deep admiration for numerous artists, she does not single out any specific ones as direct influences on her body of work. Her passion for art was initially sparked by the Surrealists, and she has a special preference for the "New Leipzig School," notably Neo Rauch. Additionally, she draws inspiration from a diverse range of photographers, including Hans-Christian Schink, Robert Polidori, Thomas Wrede, Gregor Sailer, Gregory Crewdson, Peter Bialobrzeski, and Todd Hido.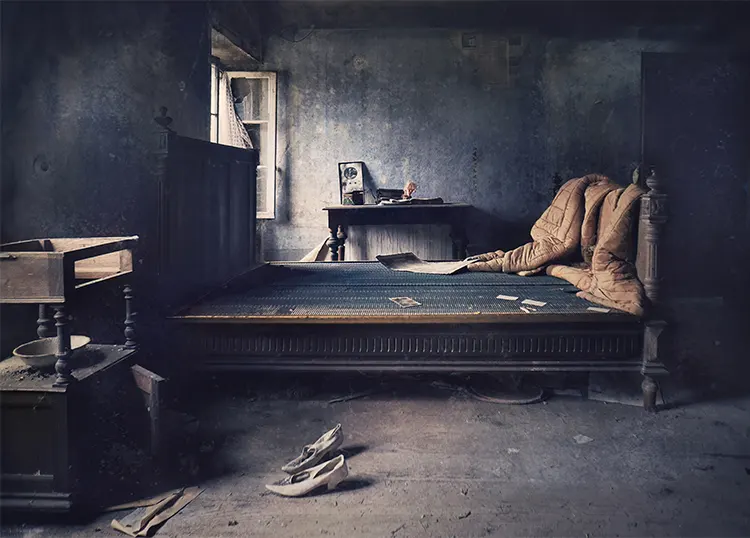 Kathrin Broden: Evocative Memories and Ongoing Projects
Although Kathrin Broden may not attribute special meaning to any specific artwork, it's the paintings by her grandfather and those of her parents that hold unique significance for her. These artworks seem to suggest that perhaps her destiny in the world of art was preordained, even if she never consciously planned for it. In addition, it was a small image of the "Maunsell Sea Forts" in a news magazine once inflamed her passion for deserted locations, marking the start of her artistic journey.
Kathrin has always been captivated by painting and scientific illustration, yet it was the photography of forsaken places that ultimately became her fervor. Currently, she is working on a book project, gradually developed over the years, focusing on ghost towns. This includes deserted villages, military bases, abandoned factories with their associated worker residences, and empty urban housing estates. Even with her progress, there are still a few places Broden wishes to showcase, indicating that this project will engage her attention for a bit longer.