"Man becomes architecture; architecture becomes man."
A Glimpse into Metz's Bavarian Roots and Artistic Awakening
Heike Maria Metz was born on April 19, 1970, in Bad Kissingen, a distinguished spa town in the Bavarian region of Lower Franconia, which enjoys the honor of being recognized as a World Heritage Site. The town's illustrious history and architecture left an indelible mark on Metz's psyche. Throughout her childhood, she found herself enchanted by the ruins of Bodenlaube Castle. These ancient walls not only became a cherished memory but also kindled her fervor for historical myths, legends, and architectural wonders.
From an early age, art permeated Metz's existence, with her immersing herself in both painting and sculpting. It was during these pivotal years that she cultivated a profound affinity for historical edifices and narratives. Later in her artistic journey, the renowned sculptor Klaus Metz, who also holds the title of her husband, provided pivotal guidance and inspiration. Their dynamic artistic discourse and his profound insights have been instrumental in shaping her evolution as an artist.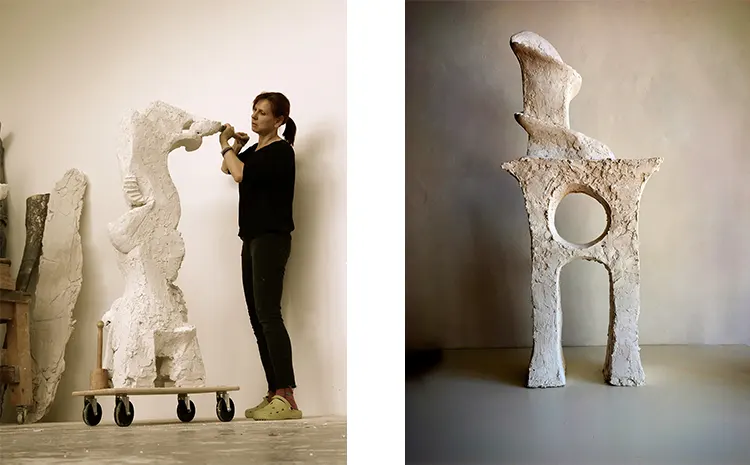 Heike Maria Metz From Pedagogy to Prolific Artistry
Heike Maria Metz and her husband collaboratively immerse themselves in the art world, continuously engaging in deep intellectual dialogues about artistic expressions. She finds herself deeply inspired by venerable masters spanning from ancient Egyptian times to contemporary periods, admiring those who have committed their lives to the pursuit of form and essence.
From 1987 to 1992, Metz pursued in-depth studies in child care and social pedagogy. After her academic journey, she took on roles as a remedial teaching assistant, serving in this capacity until 2002. Concurrently, she refined her artistic skills. In 2002, Metz pivoted her career, choosing to become a freelance artist in Langenleiten. Among her standout artistic achievements are the 'Blindenstein in Schmalkalden', a detailed representation of the Langenleiten village, and the inventive design and creation of an art garden.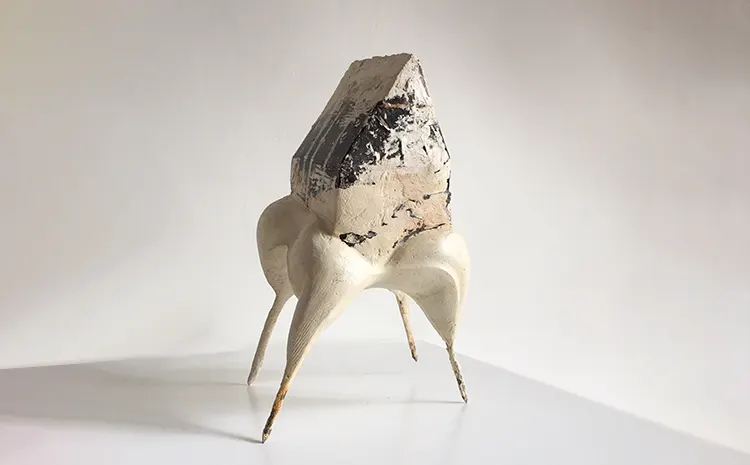 Celebrations of Metz's Art: Awards, Exhibitions, and Profound Themes
Heike Maria Metz's artistic talent has been recognized on renowned stages. In 2018, she achieved a significant win at the Bildhauerinnensymposium. Furthermore, esteemed galleries such as Schlossvilla, Kunsthaus, and Kunsthalle have showcased Metz's exceptional pieces. Her work has also been highlighted in numerous television segments.
Metz's creations delve into the deep questions surrounding human existence, probing our origins and ultimate purpose. She is deeply committed to understanding the essence of humanity, with a particular focus on the complex connections among humans, their environment, and nature. Through her art, there is a mesmerizing blend of human forms and architecture, intertwined in such a profound way that they appear as one.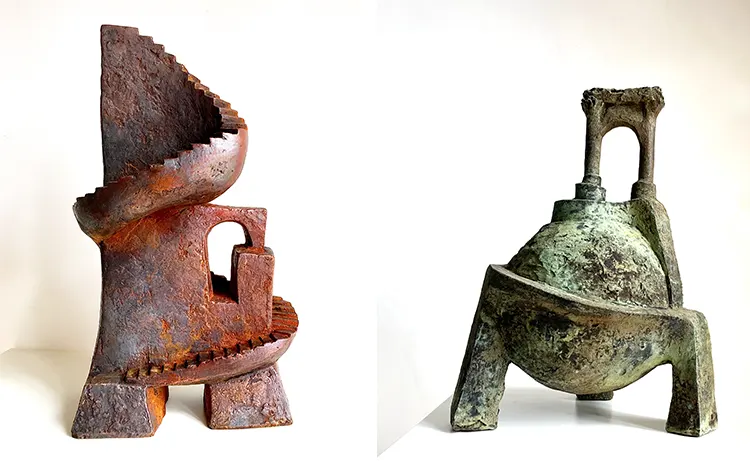 Heike Maria Metz: Studio and the Essence of Creation
In each piece she crafts, Heike Maria Metz weaves a story deeply influenced by personal experiences that long for expression. Elements from everyday life, whether it's a peaceful walk in the woods, treasured travel moments, or fleeting sights like a cloud's shadow or a falling leaf, naturally blend into her art, often emerging from her innermost thoughts. Metz employs a wide range of materials, including bronze, plaster, stone, ceramics, wood, paper, and vivid colors. This diverse selection ensures that every piece she creates is unique, continually igniting her artistic passion.
Her studio is a thoughtfully arranged blend of tools and materials, all chosen to bring her visions to life. Personal keepsakes, photos, and a comprehensive music system are standout features, with the music setting the mood for her artistic endeavors. Yet, the true heartbeats of her creative space are her loyal dogs, Isa and Lucie. Their constant presence provides a sense of comfort and grounding, particularly during intense periods of artistic focus.