"I want to show how the simple, often depressing and monotonous architecture can be transformed through image processing on photos in an imaginative and exciting way."
The Evolution of a Digital Art Maestro
Greta Schnall, born in 1964 in Bavaria, Germany, has resided in the picturesque region of Chiemgau, located on the shores of Lake Chiemsee, for approximately three and a half decades. Professionally, she is a Co-Therapist, but her journey into the realm of photography and digital image processing commenced as a quest for a rewarding and equilibrium-restoring pastime. Over the course of time, this leisure pursuit transformed into a self-taught career in digital art. Since 2006, she has honed her skills in nature photography, with a particular focus on macro photography, before developing a fascination with landscape photography. Around 2008, Schnall dedicated herself to the practice of digital image processing with a growing commitment, and by 2010, she embarked on a journey into architectural photography, perpetually broadening her digital processing techniques.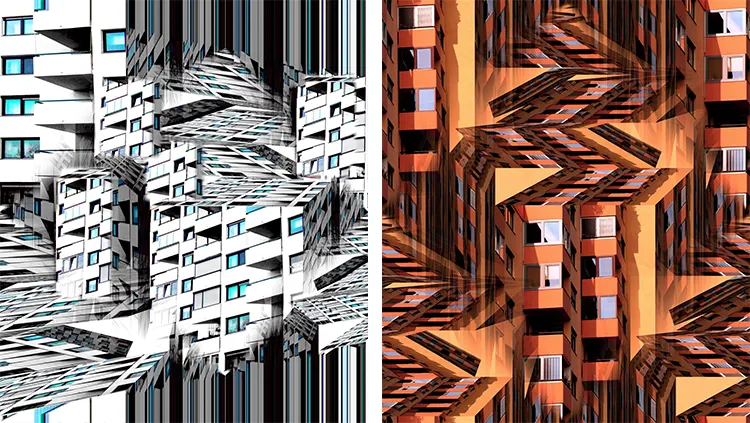 Greta Schnall: A Vision that Transforms Reality
Greta Schnall's artistic journey is an inspiring tale of global recognition, creativity, and the power of social media. It began with a key turning point when she was listed as an artist by a French art agency, which not only brought her worldwide recognition but also invitations from multiple international agencies to display her art. This significantly elevated her social standing. Additionally, her active presence on social media platforms facilitated her discovery by curators around the world.
Central to Schnall's artistic vision is the crafting of unique images that exude a sense of coherence for the viewer, thereby eliminating the need for judgment. She draws inspiration from the transformation of ordinary natural motifs and architectural structures into breathtaking and imaginative masterpieces, achieved through digital image processing. This approach underscores the beauty and idiosyncrasies of nature, as well as the potential of everyday architecture to transform into something fantastical and inspiring.
Driven by a fascination with manipulated natural motifs and the skylines of global metropolises, Schnall employs digital image manipulation to augment modern edifices with geometric structural or decorative elements. This unique approach highlights her appreciation for the beauty in nature and the potential of everyday architecture to transform into something fantastical and inspiring.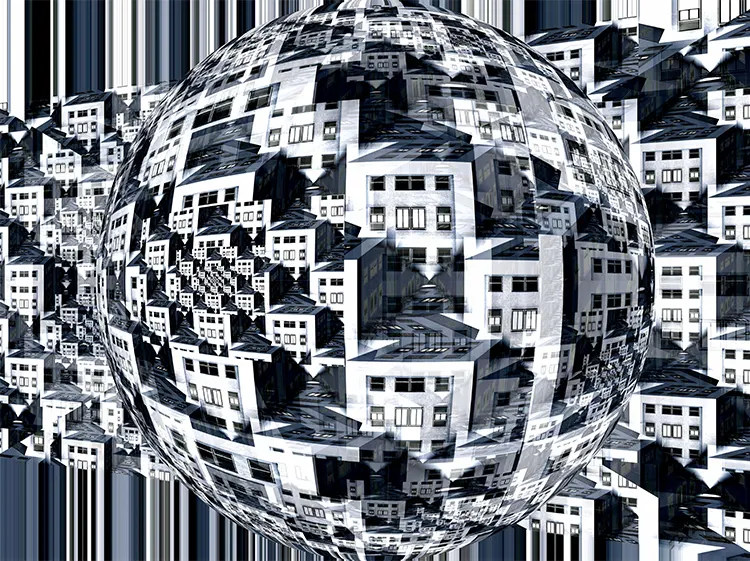 The Tools, Influences, and Milestones of a Digital Artist
Greta Schnall's artistic style is characterized by the amalgamation of contemporary art with photography and digital image processing, infused with elements of Cubism, Architecture, and Surrealism. Her work undulates between the realms of architectural abstraction, cubism, and surrealism, often employing plant motifs or modern house facades as fundamental elements. Essential tools for Schnall's creative process include a high-quality camera, a laptop with abundant storage, several digital editing programs, and a serene environment. Interestingly, she finds that occasional distractions serve as crucial intermissions during her work, as they prevent her from becoming excessively absorbed in the refinement of motifs.
Schnall draws significant influence from artists such as M.C. Escher and Victor Vasarely. Among her oeuvre, "White Village" holds a distinguished place, as it marked her international debut when it was exhibited during the Venice Biennale with an Italian art agency. Other remarkable pieces include "White City," which was a finalist at the 14th Arte Laguna Prize. Additionally, "Big White Town," perfected with an intensely white hue, and "Sundown Village," the winner of a competition hosted by an American art agency for an exhibition in Budapest, Hungary, are also noteworthy in her extensive portfolio.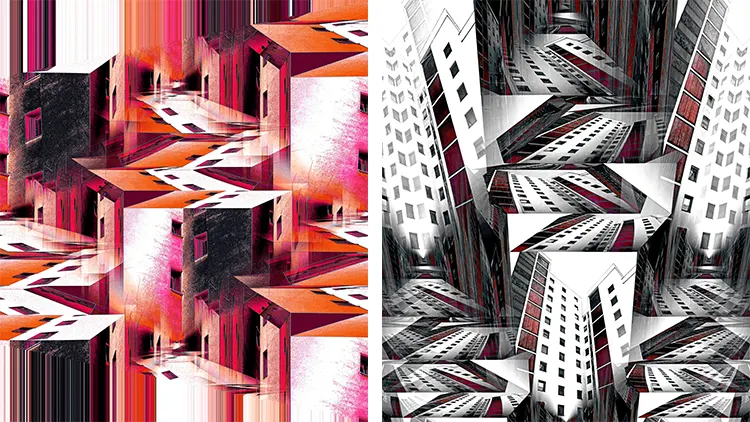 Greta Schnall: The Aspirations of an Artist in the Digital Age
Greta Schnall's passion for photography was the stepping stone to her journey into the world of digital image processing. The intertwining of photography and digital manipulation opens up a plethora of creative opportunities that deeply resonate with her, making it her most captivating mode of expression. This fusion of artistic mediums is not just a method of creating art for Greta, but a profound way of expressing herself. Moreover, Greta dreams of exhibiting her artwork at the renowned Museum of Modern Art (MOMA) in New York, a landmark achievement that would not only be a testament to her distinct vision and talent but also a broader acknowledgment of her contributions to the art world. Gaining a dedicated Wikipedia page would further signify global recognition of her work. This acknowledgement, coupled with a presence at MOMA, would unquestionably solidify Greta Schnall's position in the international art scene.