"I don't need to make alterations on my photographs because everything is in front of me every instant, every second, every moment."
The Realities of Life: Franck Gérard's Photographic Journey
Franck Gérard is a photographic artist hailing from the historic city of Poitiers in France. His passion for visual expression was ignited during his childhood, where he spent much of his time honing his talents as an artist through drawing. However, it was upon his graduation from the Fine Art school in Nantes that he fully embraced the medium of photography as a means of conveying powerful narratives to a wider audience. His career as a photographer truly began on July 13th, 1999, after a life-altering accident that occurred on June 4th of the same year. This event served as a catalyst for his decision to commit himself fully to the craft, dedicating his life to the creation of photographs until his final day. He has often remarked that, in a way, "death saved his life" by propelling him towards his true calling.
Franck Gérard, a native of France, considers himself fortunate to have been raised in the rich cultural landscape of his home country. His background, steeped in a "middle class culture," has instilled in him a keen appreciation for the natural world, thanks in no small part to the time spent at his grandfather's rural abode. This guidance and wisdom has deeply influenced his perspective and helped to shape his approach to his work. However, it is not just the place of his birth that has had an impact on his development, but rather the people with whom he has had the privilege of interacting. For him, his origins are synonymous with humanity, as it is his relationships with others that have had the most profound effect on his work. Through these interactions, he continues to learn and grow daily. Additionally, he recalls his childhood days in school, where he was often referred to as a "dreamer" or one "from the moon," as he was often lost in thought. This nickname, "Être sur la lune," is a French phrase meaning being more in the mind than the body.
As a photographer, Franck Gérard's creations consist of a diverse array of photographic bodies of work. The first, and most significant to him, is a collection entitled "En l'état," which translates to "As is" or "As seen." This body of work is primarily centered around street photography, captured within urban environments. He firmly believes in the power of reality and never manipulates or retouches his images. He believes that the real world is often more compelling and unpredictable than fiction or imagination, and sees no need to alter his photographs. He sees his photographs as an interpretation of reality, rather than the reality itself.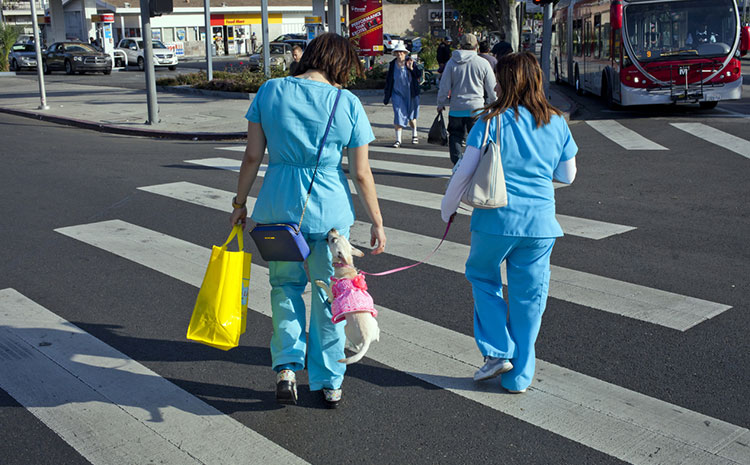 Society and Nature through Humor and Photography
Furthermore, Franck Gérard approaches his work as a collection of images, with each photograph serving as a word. He constructs his books or exhibitions with this principle in mind, much like a filmmaker who edits and cuts their footage to tell a story. A key aspect of this body of work is the incorporation of humor, as he believes it serves as an effective tool for commenting on society. Through the use of a sense of humor, he can convey a message that may be difficult or thought-provoking in a way that is more approachable.
The second body of work by Franck Gérard is centered around the theme of landscape and reflects on the ways in which humans have transformed the natural world and how this change has impacted our relationship with nature. The third body of work focuses on portraits of the individuals that Franck Gérard encounters while traversing landscapes, and the last one is a collection of diaries written during his travels and artistic residencies, chronicling his experiences and the people he encounters along the way. His most recent diary residency was a three-month trip to the USA which took place in 2022.
Franck Gérard's primary source of inspiration is the visual world that surrounds him, as his primary sense is sight and to be deprived of it would be a devastating experience for him. Additionally, he finds inspiration in the realm of knowledge, through various mediums such as film, art exhibitions and literature. He is particularly drawn to the works of poets, writers, and filmmakers who have had a profound impact on him, figures such as Buster Keaton, Jacques Tati, Dostoevsky, Bukowski, Pessoa, Thoreau, and Proust, to name a few. Furthermore, Franck Gérard finds that creative exchanges and collaborations with others can also serve as a catalyst for inspiration. Ultimately, the act of simply living and observing his surroundings is his principal source of inspiration.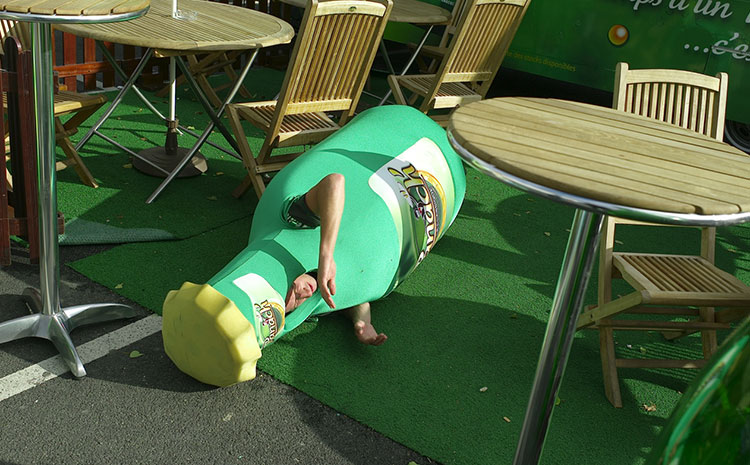 Refining the Artistic Style: Franck Gérard's Creative Journey
His artistic style has undergone a subtle evolution over the course of his creative journey. While he endeavors to maintain a consistent aesthetic sensibility, he believes that he has grown as an artist and his understanding of certain subjects has deepened. Through increased interest and empathy, he has been able to explore new dimensions within his work and imbue it with a greater sense of nuance and complexity. Overall, Franck Gérard would say that his style has been refined, rather than fundamentally altered, as he continues to hone his craft and explore the boundless possibilities of the creative process.
Of all his artistic endeavors, Franck Gérard holds the greatest pride and satisfaction for his ongoing street photography series, entitled En l'état, 13 juillet 1999-Aujourd'hui, or "As seen, July 13th 1999-Today." This body of work is particularly dear to him as it represents a daily practice that has been an integral part of his life for nearly 24 years. With his camera ever-present, he is constantly on the lookout for those serendipitous moments that are to be found in the quotidian, regardless of whether he is wandering aimlessly or simply out to fetch bread from the bakery. Indeed, it can be challenging to find inspiration in the familiar, but he has come to appreciate the art of inverting perspective, of seeing the everyday as though it were exotic, and of cultivating a heightened visual acuity through this constant observation and training. As Marcel Proust so poetically stated, "The real journey of discovery is not to look for new landscapes, but to have new eyes." And what he finds most captivating to photograph are those unexpected, off-the-wall situations that offer a unique and refreshing vantage point on the world around us.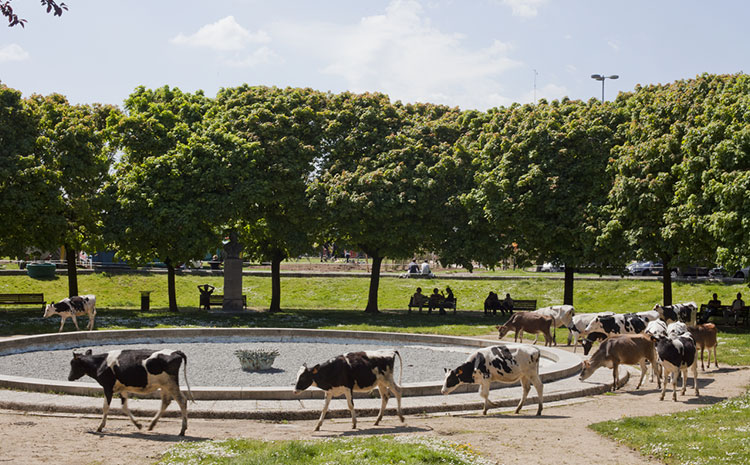 Becoming a Professional Artist and Staging a Stand-up Comedy Act
Franck Gérard's fondest aspiration is to bring to fruition the dream he has harbored since childhood: to become a professional artist. The act of creating and the ability to continue doing so, to be able to live and travel, are the fundamental elements that drive this desire. Should fortune ever bestow upon him a surplus of financial means, Franck Gérard would delight in assisting other artists in realizing their creative visions.
As for a grandiose dream project, the undertaking that would represent his greatest challenge, it would be to stage a stand-up comedy act utilizing his own photographs and to perform it in a small theater in America for a six-month engagement, all while embracing his charmingly thick French accent. At present, Franck Gérard is in the process of crafting a show in his native language, with plans to subsequently translate it for an English-speaking audience. Laughter, as we all know, is a fundamental aspect of human nature and using humor as a medium for conveying criticism of society has always been an appealing prospect. Additionally, photography and humor share a unique advantage in that they are both universally understood.
Art, in its various forms, has proven to be a therapeutic medium for Franck Gérard. Through his appreciation and engagement with the arts, he has found a means of processing and understanding the complexities and difficulties of life. Franck Gérard has an abiding passion for all types of art, and it is through this passion that he has discovered an outlet to express himself and find solace in the face of adversity. In fact, one could say that art has played a crucial role in Franck Gérard's personal journey, even going so far as to say that it has been instrumental in saving his life. The ability to find freedom and release through the arts is of paramount importance to Franck Gérard as a human being.