"Dance allows me to connect to the scope of sensations, it's a truly intimate act."
A Journey From Modena to the World Stage
Francesco Misceo, an Italian artist in the realms of experimental contemporary dance and multimedia, hails from Modena, Italy, and was born in 1997. With a creative practice that spans digital and performing arts, Misceo crafts an array of artworks, ranging from stage performances to exhibitions that seamlessly blend the tangible and virtual domains. Central to his artistic pursuits is the human body, which he positions at the intersection of technological and artistic endeavors, leveraging modern technological tools to craft timeless poetry through a visual language that evokes playfulness, enjoyment, and, ultimately, imagination.
Misceo's work is recognized for its comprehensive artistic approach, underscored by a robust digital foundation. This methodology encompasses not only physical elements, such as dance, but also optical, aural, sensory, and, most critically, spatiotemporal components, all integral to the choreography. Beyond his roles as a choreographer and dancer, Misceo is also a gifted composer, light designer, scenographer, and visual artist, showcasing his multifaceted talent and dedication to pushing the boundaries of artistic expression.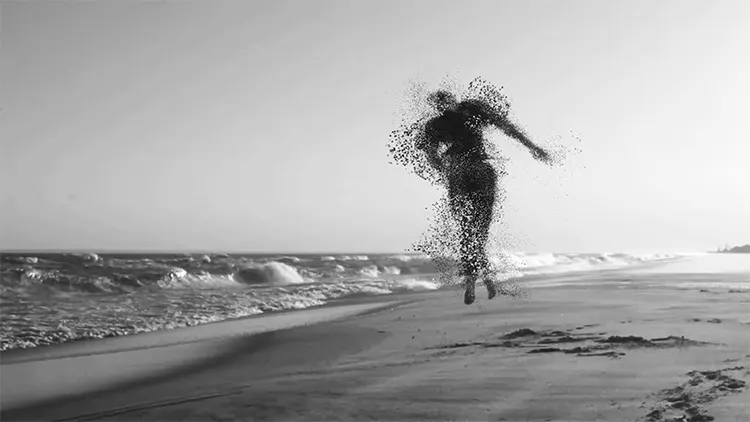 Francesco Misceo: The Multidisciplinary Approach
Francesco Misceo boasts a diverse dance background, having honed his skills in ballet, contemporary, hip-hop, breakdancing, acrobatics, and martial arts over a span of 12 years. Additionally, Misceo pursued studies in graphic design and photography at the Academy of Fine Arts in Bologna. During his third year there, he was awarded a scholarship by a renowned choreographer from one of New York's top performing arts and dance schools. This prestigious award inspired him to relocate to New York to chase his aspirations.
Following his graduation, Misceo embarked on a year-long journey as a freelance dancer and multimedia artist, traversing the United States. One notable highlight of this period was a performance at the Lincoln Center, a moment Misceo cherishes as one of the most rewarding experiences of his life. However, he soon discovered a deeper connection and inspiration from the European contemporary dance scene, as opposed to its American counterpart. This realization propelled him to return to Europe after a three-year sojourn in the United States, with a goal to audition for as many dance companies as possible and to immerse himself in the dynamic environment of a dance company.
Driven by a desire to find a stimulating environment where dance, design, and art were highly regarded, Misceo found Rotterdam, Netherlands, to be the perfect locale to embark on a new chapter in his life. Subsequently, he secured various roles on film sets, with dance companies, and in commercial projects across Europe. Ultimately, this journey led to an invitation to craft a new dance production in Ljubljana, Slovenia.
Currently, Misceo resides in Bologna, yet his insatiable curiosity and eagerness to explore new territories around the globe hint at another relocation in the near future.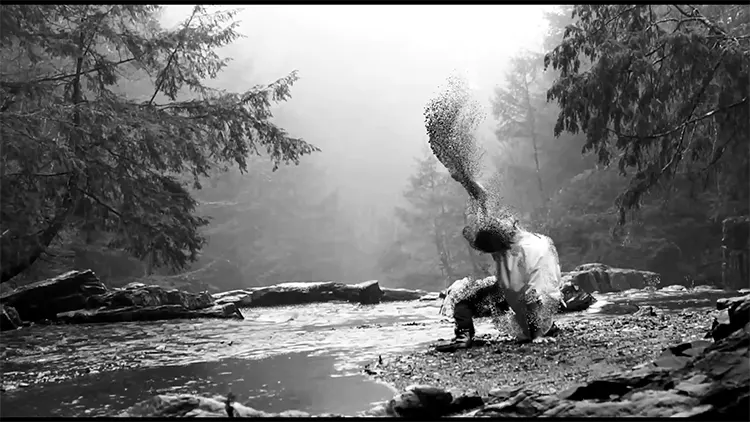 Francesco Misceo: Reconnecting With Nature Through Dance
Francesco Misceo draws inspiration from a multidisciplinary approach, finding joy in the amalgamation of dance, film, design, and music to craft visual narratives. The artist finds his work most exhilarating when he can synthesize these elements to narrate a visual tale and construct a universe that evokes emotions in others. Misceo is passionate about devising imagery that resonates emotionally with the viewer. For him, dance serves as a potent medium for communication. Even before recognizing the potential pathways dance could lead him down, Misceo understood that movement provided a conduit to his emotions, experiences, and thoughts, enabling him to translate them into a language beyond words. This connection to a spectrum of sensations renders dance an intensely personal act for him. Much of his movement originates from a place of playfulness and curiosity. Misceo is fond of infusing his dance with a variety of styles, melding the codes of urban dance with contemporary dance. He holds the conviction that before delving into techniques, it is imperative to contemplate the mind, spirit, or life. The more techniques are utilized, the more we neglect the essential. Thus, he endeavors to overlook techniques and structures, concentrating instead on the spiritual dimension.
A project particularly dear to Misceo is titled "Listen To Nature." It originated as a short film he produced the previous year and subsequently evolved into an immersive installation showcased at a dance festival. The project aspires to reestablish the bond between people and nature during a critical period when the planet's biodiversity is under severe threat. Misceo's ambition was to inspire a profounder appreciation for nature, for both the well-being of the planet and individuals. To reinforce this message, he employed digital methods such as generative art and dance, resulting in a harmonious blend of the human body and nature.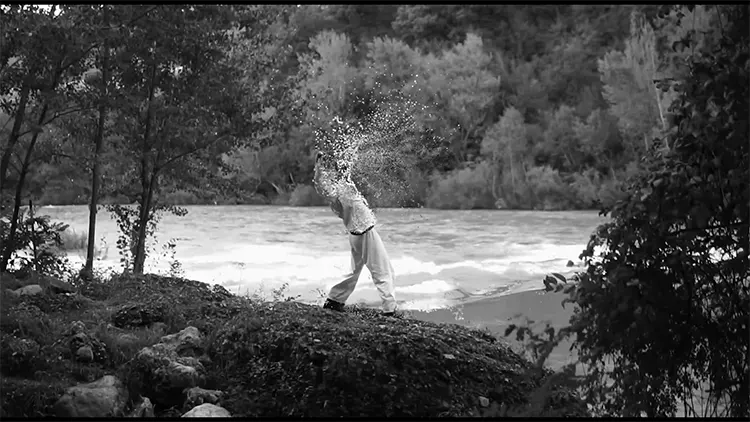 'DISEASE': A Live-Media Performance Exploration
Francesco Misceo is currently immersed in the development of a forthcoming live-media performance, titled 'DISEASE'. This innovative endeavor integrates the dynamism of a dancer's movements with generative graphics, sound, and lights, all unfolding in real-time. It is a metaphorical exploration that delves into the intricacies of diseases – disorders that affect the human structure or function – and their interconnections with nature. The visual narrative, manipulated via TouchDesigner, undergoes transformations influenced by sound frequencies and the dancer's motion analysis. This transformation is facilitated by the real-time data processing capabilities of TouchDesigner, which can manage inputs such as sensor data, audio signals, and external device inputs instantaneously, thereby creating visual and interactive elements. This not only provides a fertile ground for creative exploration in the realms of dance and data processing but also allows for an unprecedented level of interaction through the use of an optical sensor. This sensor, part of the specially developed setup, captures every nuance of the dancer's movements, while a frontal projection on a semi-transparent surface ensures that the digital content is visible without obscuring the dancer's silhouette.
Misceo's artistic journey has been shaped by his experiences at several renowned institutions worldwide. He completed the Peridance Center Certificate Program in New York, USA, between 2019 and 2021, honed his skills at La Capriola Centro Danza in Modena, Italy, from 2010 to 2018, and studied at the Academy Of Fine Arts, New Media Art, in Bologna, Italy, between 2015 and 2018. Additionally, he was a part of NOHA Nation Of Human Arts in Rome, Italy, from 2012 to 2014.