Through my art, I seek to transport viewers to a realm that is both familiar and yet distinct from our own reality.
Who is the artist we are interviewing today?
My name is Nobuhiko Ichikawa. I am from Okayama Prefecture in Japan, and I currently reside in Osaka where I work as an artist.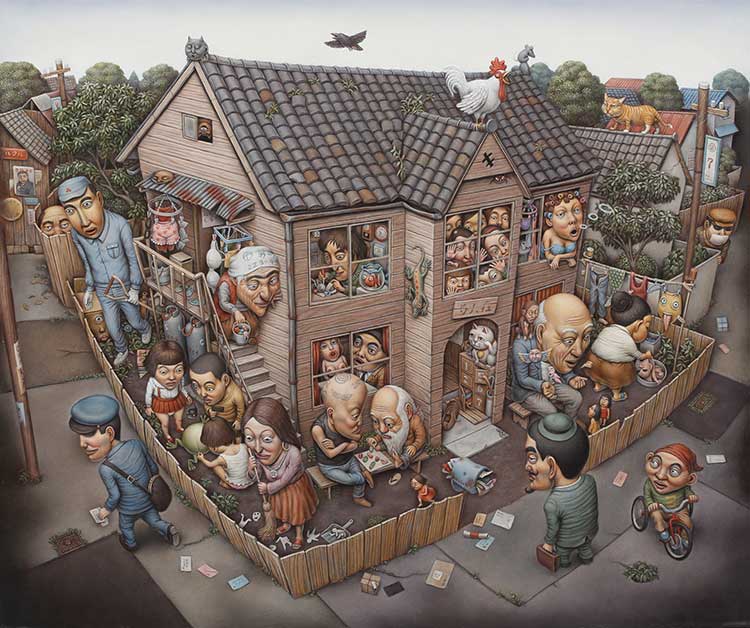 What kind of works do you create?
In my paintings, I explore the fantastical and imaginative world of human experience. Through my art, I seek to transport viewers to a realm that is both familiar and yet distinct from our own reality. My paintings often feature human subjects at the forefront, engaged in the everyday activities of life in this alternate universe. However, there are also elements of the surreal and strange, as I seek to capture the magical and otherworldly aspects of this fantastical world. Whether it be the presence of mysterious creatures, or the occurrence of extraordinary events, my paintings aim to captivate and inspire the imagination of those who view them.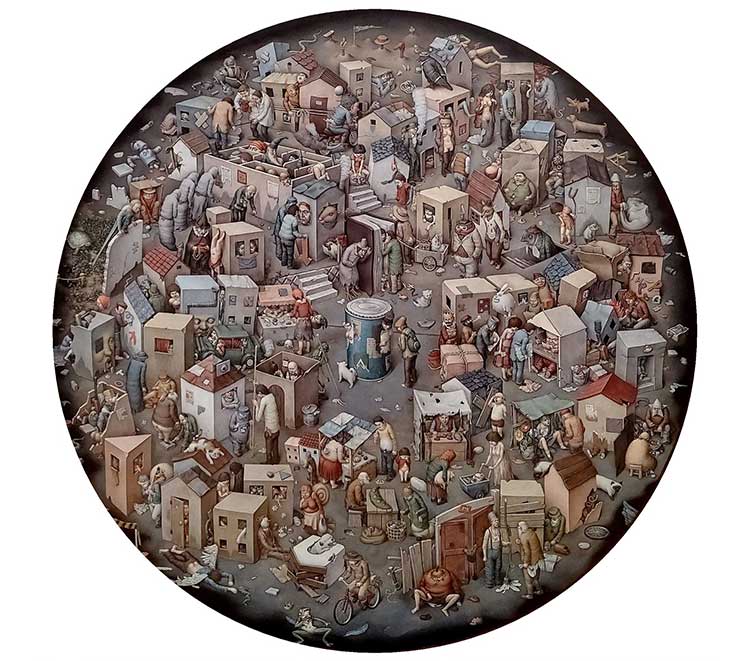 Who are your biggest artistic influences?
I am deeply influenced by the works of Hieronymus Bosch and Pieter Bruegel (de Oude), two masters of the fantasy genre. Their paintings, with their intricate details and imaginative depictions of fantastical worlds, have served as a constant source of inspiration for my own work. Additionally, I have been greatly influenced by the "Vienna fantasy realism" movement, a group of artists, such as Ernst Fuchs, Arik Brauer, Anton Lehmden, and Wolfgang Hutter, who sought to continue the tradition of Bosch and Bruegel in a modern context. Through my study of these artists, I have developed a unique approach to modeling my subjects, and have incorporated many of their techniques and styles into my own work.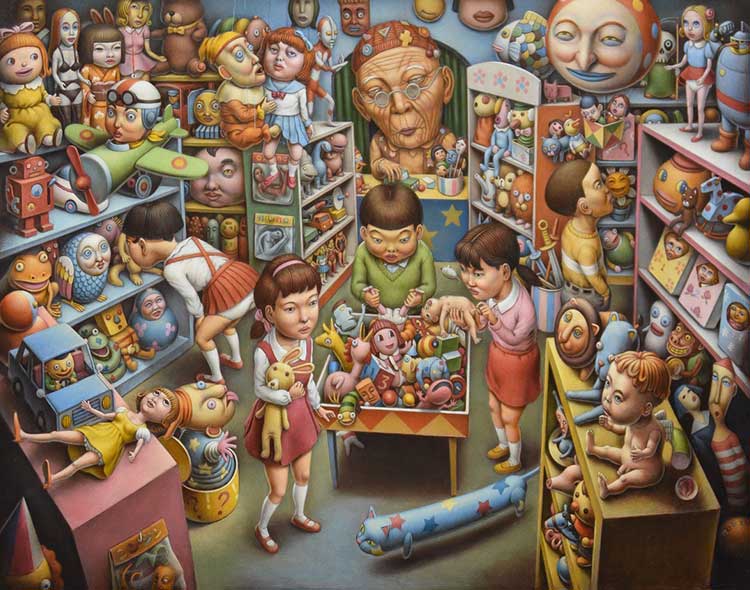 Which work or series of works are you most satisfied of?
While I am satisfied with each of the pieces I have created, I also feel that there is always room for improvement. It is difficult for me to single out any one work that I am particularly proud of, but a notable piece that I worked on around 15 years ago was a turning point in my artistic journey. Titled "The Incidents Happened Today", this large painting measuring approximately 1m x 1m took several years to complete. For me, it was a breakthrough moment where I was able to fill a large canvas with freely flowing images. This piece has served as the foundation for many of my subsequent works.
What's next in your production?
Currently, I continue to work on my art one piece at a time, always striving to improve and evolve as an artist.