"I believe in ideas. I translate concepts into unique, immersive sonic experiences."
A Sonic Artist: Roland Kuit's Journey of Exploration
Dutch composer and sonic artist, Roland Emile Kuit, is an esteemed figure in the realm of electroacoustic music. His odyssey in this sphere was initiated with a foundation in flute studies, subsequently branching into realms of analog studio techniques, computer music, and formalized music, a journey that unfolded at the prestigious Institute of Sonology in the Netherlands. Later, at the celebrated IRCAM, Kuit seized the opportunity to delve into innovative methodologies in acoustic music composition under the tutelage of distinguished composers.
The ethos of Kuit's work is firmly rooted in the intersection of art, music, and science. He has emerged as an avant-garde force, pioneering the integration of audio art within installations. Eschewing traditional speaker boxes, Kuit has forged captivating "sonic spaces", which have markedly changed the auditory landscape. As an instructor at the Vrije Academie in the Netherlands, Kuit generously imparted his expertise, teaching and inspiring others with his groundbreaking techniques. His musical portfolio is impressively diverse, encompassing everything from experimental sound-architectural installations to acousmatic performances and site-specific creations.
The influence of Kuit's artistic prowess resonates far beyond the confines of his personal studio. Esteemed universities, art galleries, museums, and creative hubs across the globe have been privileged to host his lectures and exhibitions. His unparalleled expertise in the domains of composition and sonic art has been duly recognized by the Publishing House of Dutch Contemporary Classical Music, DONEMUS.
Kuit's mesmerizing sonic art and performances have adorned numerous prestigious international events and festivals, immersing audiences in a unique sensory experience. Furthermore, Kuit has disseminated his deep insights into modular synthesis, electronic music, and sonic art through numerous lectures at various educational institutions, thereby enriching the next generation of artists and musicians.
The breadth of Kuit's research and sound design has led him to explore a vast assortment of instruments and equipment, including but not limited to Kyma, Buchla, Nord Modular, and a myriad of synthesizers. With a prolific discography, Kuit's published oeuvre ranges from electronic compositions and acousmatic pieces to sound sculptures, all of which contribute significantly to his esteemed reputation in the field.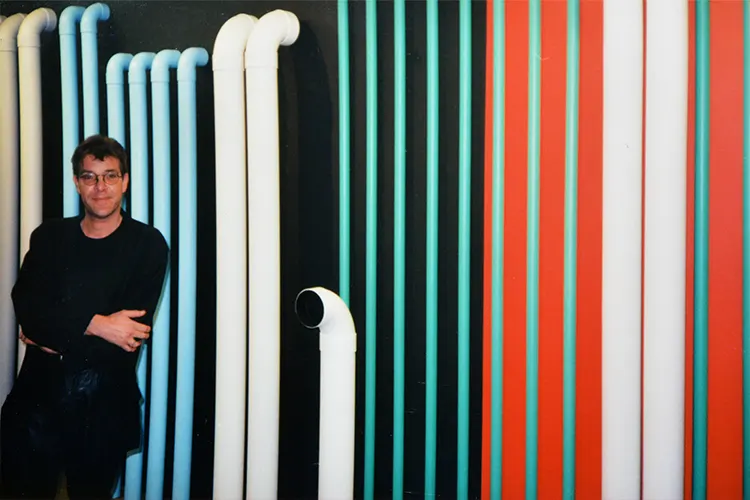 A Post-Genre Composer Pushing Sonic Art Boundaries
Throughout the span of his career, Roland Kuit has distinguished himself by attaining numerous honors and affiliations with esteemed organizations. He maintains an active role on various evaluating committees for interdisciplinary masterpieces. His work is characterized by a bold defiance of boundaries as he relentlessly pioneers the frontiers of sonic art and composition, ceaselessly navigating uncharted territories in sound and space.
Kuit's revolutionary endeavors have solidified his reputation as a post-genre composer and a pioneer in sonic artistry. Among his groundbreaking undertakings is the development of 3D architectural sonic constellations, a testament to his innovative prowess. Esteemed architectures such as the Rietveld Pavilion, located within the Kröller-Müller Museum in Otterlo, have played host to his performances, thereby highlighting his distinctive approach to sonic artistry. With compositions showcased in exhibitions and concerts worldwide, the Dutch artist's work resonates deeply, leaving an indelible mark on international audiences.
In the celestial realm of sonic art, Kuit has made significant contributions, notably to the NASA OSIRIS-Rex mission, showcasing his aptitude for crafting mesmerizing sonic installations. He has graced distinguished institutions such as the Museum Kampa – The Jan and Meda Mládek Foundation in Prague, the Aram Khachaturian Museum in Yerevan, Armenia, and the inaugural Festival Internacional de Música Contemporánea "Atemporánea" in Buenos Aires, Argentina with his performances and exhibitions of sonic art.
Further cementing his status in the global sonic art community, Kuit's work has been featured in prominent art publications, including l'Orbe, Avenue Magazine, Sound On Sound Magazine, Cinquecolonne Magazine, and WIRED: Musica Globalista. The composer remains an active participant in academic and creative communities around the world, imparting his expertise through lectures, performances, and exhibitions in universities, art galleries, museums, and other global creative hotspots.
Sonic Boundaries and Artistic Innovations: The World of Roland Kuit
The artistic compositions of Roland Kuit are hallmarked by his pioneering ventures into the realm of sonic and spatial boundaries. Employing techniques that span chaotic systems, algorithmic and stochastic methodologies, as well as atomic-level sound generation, Kuit crafts unparalleled auditory experiences. He disrupts traditional notions of music and sound, aiming through his installations and performances to immerse and transform his audience's perceptions, thereby redefining the parameters of sonic art.
Kuit's endeavors extend into the domain of sonic memorials, probing the intricate relationship between sound and global phenomena such as the Covid-19 pandemic. His contribution to the "Monumentum" project serves as a poignant reflection of the pandemic's worldwide impact, deploying sound as a commemorative medium for its victims. Premiering on RadioArte Italia in September 2020, the sonic memorial resonated across 36 countries, offering audiences the chance to engage with the historical context of pandemics through meticulously designed nano sonics.
In addition to his sonic environments and installations, the artist has ventured into visual artistry, innovatively derived from sound. Kuit's distinctive methods transform moving sound particles into still visuals, encapsulating the essence of sound frequencies within a visual medium. His body of work is enriched by representations of stacked lines in space and X, Y, Z oscillator drawings, which carve out trajectories across a three-dimensional sphere.
His artistic journey has taken him across numerous regions, enabling him to respond to global crises through the medium of sonic art. Confronted with the war in Ukraine, Kuit felt an intrinsic obligation to construct sound collages that comment on the turmoil. Through meticulous editing of field recordings from Ukraine and subsequent processing via the Kyma system, he has yielded experimental sound collages that intertwine with three-dimensional fields. These sonic spectra, in turn, serve as potent metaphors for escape routes within a world riddled with conflict.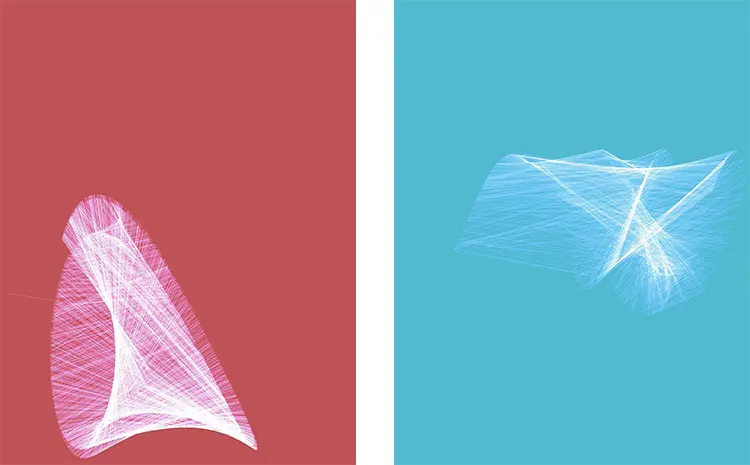 Disrupting Notions of Music and Sound through Sonic Installations
Over the course of his artistic journey, Roland Kuit has experienced a profound metamorphosis, transitioning from a traditional music focus to an engagement with complex soundscapes. This evolution has been spurred by his relentless exploration and rigorous research in the realm of spatial composition, thereby pushing the boundaries of conventional music and morphing it into an immersive, multidimensional auditory experience. Kuit constantly challenges the status quo, probing intriguing questions like the existence of absolute silence even within the confines of soundproof chambers, thereby unearthing the subtle intricacies of our auditory perception.
The element of noise, an omnipresent yet often overlooked aspect of our existence, has emerged as a key area of interest for Kuit. His investigations delve into the generation of noise via diverse impulses, the auditory tapestry of urban environments, and the electronic hum of computer chips. Each of these unique sources, or "seeds," initiates a trajectory that intertwines with others, ultimately giving birth to a unique art form. This innovative creation process sees the desaturation of colors and a shift into transparent, overlapping forms of grey, giving rise to sonic articulations of noise, consequently ushering in a fresh dimension of minimalism.
The passage of time and its shifting nature, too, have been subjected to Kuit's artistic scrutiny. From his initial foray into the world of music, studying flute and piano, to his current venture into spatial sound explorations, Kuit has cultivated a deep-seated comprehension of time's spatiality. Through his performances, compositions, and lectures, he beckons audiences to delve into the complex weave of time and its interplay with sound.
Roland Emile Kuit's artistic path is undeniably marked by a tenacious drive to redefine the horizons of sonic art and composition. With his groundbreaking installations, enveloping sonic environments, and intellectually stimulating performances, he defies entrenched norms and encourages audiences to traverse unexplored territories of sound and space. Kuit's pioneering contributions to the discipline have not only garnered him global acclaim but have also catalyzed engaging discourse, thereby revolutionizing our understanding of sound as a medium of artistic expression.