"It's a lot about experiments, and accidents are always welcome in my working practice."
Foundations and Milestones: A Tale of Growth and Recognition
Born in Hattingen, Germany in 1988, Pia Kintrup commenced a journey of artistic education. Initially, she attained a Bachelor of Arts in Photography from the prestigious Folkwang University of Arts, Germany in 2013. This endeavor was further augmented by a Master of Arts from the same revered institution in 2017. This academic expedition refined Kintrup's abilities, laying the foundation for a career bedecked with accolades and international recognition.
Represented by reputable galleries such as Galerie Ricarda Fox in Germany and GALLERY ETHER in Tokyo, Japan, Kintrup has also been honored with a position as a jury member at the International Photography Awards in London, UK. These affiliations marked significant milestones in her international photography career.
Kintrup's creative pursuits have manifested in solo exhibitions that have garnered global recognition. Notable exhibitions include "Grey Sparkle" at GALLERY ETHER TOKYO in 2023, "Fragility Unveiled" at Palazzo Pisani Revedin in Venezia, Italy, also in 2023, "Colours of Emptiness" at Galerie Ricarda Fox in Mülheim an der Ruhr, Germany, in 2022, and "Different Perspectives" during RAW Rome Art Week in 2022. Furthermore, her thematic essence garnered appreciation in group exhibitions spanning Europe, Asia, and the US, including the remarkable "Quintessence" during RAW 2023 Rome Art Week and "The Human Touch" at B2 Gallery Naeil, Seoul, South Korea in 2022.
Recognition of her distinct style and technical prowess was encapsulated through numerous awards such as the Stipendium from the Ministerium für Kultur und Wissenschaft des Landes Nordrhein-Westfalen and the Woman's Essence Award in 2022, along with the Woman Art Award in 2022 and 2020. The accolades continued when she secured the Special Prize "Photolux Festival" at the 13th International Arte Laguna Prize in 2019, further adorning her artistic voyage with a mark of distinction and superiority.
Unveiling Creativity: A Confluence of Rigor and Reflection
Renowned for her profound engagement with aesthetic and conceptual art, Pia Kintrup has, over her illustrative career, depicted a coherent thematic essence that seamlessly traverses across all her esteemed projects. Each new undertaking by Kintrup reaffirms this connected narrative, showcasing a well-curated storyline that is evocative and resonant. Central to Kintrup's artistic journey is a disciplined yet exploratory ethos of experimentation, a territory where the serendipity of accidents is not shied away from, but embraced as an integral facet of her working methodology.
Dedicated timeslots are earmarked by Kintrup for the playful yet rigorous exploration of fresh techniques, novel materials, and captivating visual phenomena. This systematic venture into the unexplored is followed by thoughtful evaluations of the resultant outcomes. Kintrup cherishes this cyclic process of exploration followed by reflection, championing it as a vital practice indispensible to the evolution of an artist's craft. The continual refinement borne from this iterative process not only propels her work to fresh horizons but also cultivates a rich, deeper understanding and mastery over her chosen medium.
The elegantly entwined threads of experimentation and reflective assessment in Kintrup's artistic process underscore the depth of her commitment to the unceasing evolution of her art. This unyielding pursuit of innovation and excellence heralds a narrative that is at once consistent yet ever-evolving, making Pia Kintrup a compelling figure in the contemporary art landscape. Through her unwavering dedication to her craft, Kintrup epitomizes the meticulous, reflective, and adventurous spirit that defines the vanguard of modern artistry.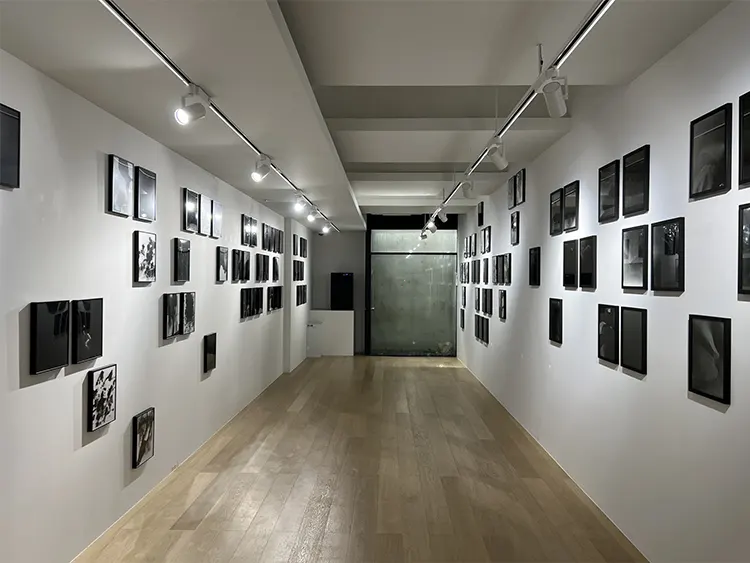 Emptiness and Abundance: A Thematic Voyage to Japan
A significant thematic exploration in Pia Kintrup's oeuvre is the nuanced interplay between emptiness and abundance, with the former profoundly influencing her artistic narrative. This thematic proclivity fostered a robust connection with Japan, culminating in the cherished opportunity for Kintrup to exhibit her work within the country. In her series, Tatami, Kintrup embraced traditional tatami formations through wooden objects, thereby creating traces of absence on photographic paper. This ingenious approach showcased the absence of the actual object as the object itself, utilizing the medium of photograms to elucidate this concept.
Currently engaged in an abstract series titled Grey Sparkle, Kintrup is challenging the conventional boundaries of traditional photography, venturing into a domain of visual exploration. Here, she employs a variety of elements including chemicals, light, and shadow, in a pursuit that underscores her ceaseless exploration of visual medium. This series marked its debut in a solo exhibition in Tokyo, heralding a new phase of visual experimentation in Kintrup's burgeoning artistic career.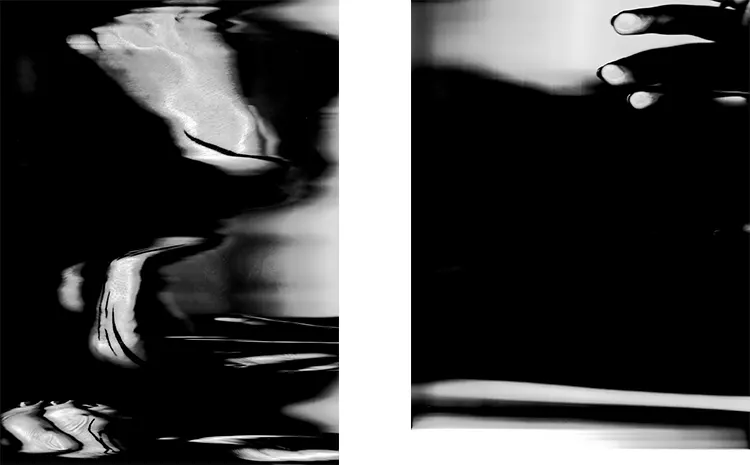 Bridging Visual Art and Viewer Imagination
Pia Kintrup gracefully weaves a tapestry of imagination, not by telling a definitive story through her artwork, but by adorning a canvas that gently guides the observer's creativity, without constricting them to a single narrative. Her approach intertwines a rich exploration of diverse media with a delicate, yet deliberate, composition of details in her three-dimensional pieces and installations, symbolizing the core of her artistic expression.
Kintrup's accolades aren't just restricted to the art world. With nods from renowned magazines like British GQ and British VOGUE in 2022, her influence percolates into mainstream media and fashion. Her exhibit catalogs, such as "Fragility Unveiled" and "Colours of Emptiness," particularly her debut solo catalog published by Galerie Ricarda Fox, reflect her explorative journey in visual arts. Supported by a strong educational foundation and a myriad of honors, Kintrup's artistry continues to evolve, solidifying her ascending prominence in the global visual arts sphere.