"Passion unlocks the door to success by driving individuals to pursue their dreams. It empowers one to tackle even the seemingly impossible. Embrace change, be true to yourself, and live passionately. When you follow your passion, success is bound to follow."
Master of the Arts: The Rise of Nguyễn Thế Vũ
Born in Quảng Bình Province, Vietnam, Nguyễn Thế Vũ, also known as simply Vũ, is a true master of the arts. Despite being raised in Tỉnh, Vũ has become a sought-after drawing instructor and freelance artist, known for his attention to detail and ability to bring subjects to life on the page. Vũ is particularly known for his very realistic ballpoint pen portraits, which he has mastered over six years of practice. He also excels in other mediums, including pencils, watercolors, color pencils, and pastels, displaying his versatility as an artist. With his passion and dedication, Vũ's popularity continues to rise.
Vũ's life took a dark turn in 2021 when his beloved wife tragically passed away from cancer. Devastated and struggling to find solace, he found comfort in the art of drawing. What started as a form of self-discovery, quickly evolved into a passion that consumed him. And as he continued to pour his heart and soul into his works, he gradually started to gain recognition on social media.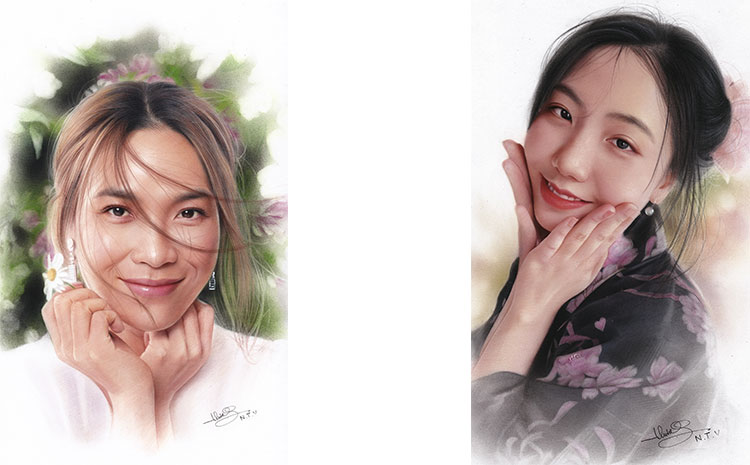 The Artistic Journey of Vũ: From Pencils to Ballpoint Masterpieces
Vũ started with traditional pencils, honing his skills like most artists. But a chance encounter with ballpoint pen portraiture was a game-changer. The precision and neatness of the medium left a lasting impression on him and he became obsessed with perfecting his technique. With unwavering determination and countless hours of practice, Vũ has emerged as a talented artist with a unique style that sets him apart from the rest. The outpouring of love and appreciation for his works is a testament to his hard work and the solace he has found in his art.
Vũ treasures a stunning portrait of his beloved daughter, a piece that serves as a constant source of motivation and drives him to reach new heights of success in life. Crafting this masterpiece took countless hours of devotion and labor, a testament to Vũ's unwavering dedication and relentless pursuit of excellence.
As he gazes upon this prized possession, Vũ dreams of becoming a shining example for young people everywhere who share his love and passion for the world. He envisions himself as an inspiration, a guiding light for future generations to follow as he too strive towards their own greatness.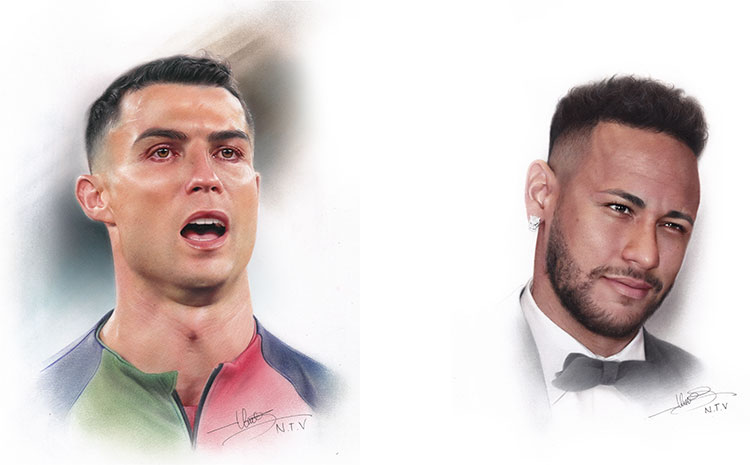 Transforming Struggles into Triumph
Nguyễn Thế Vũ once struggled with a lack of self-assurance. But all of that changed when he discovered the power of art. Through his love of drawing, Nguyễn was able to tap into a wellspring of self-confidence and build meaningful relationships with others who shared his passion. But his greatest accomplishment is the way he has inspired a generation of young people to chase their dreams with fearlessness. With his art as proof, Nguyễn shows us all that anything is possible when we have the courage to pursue what we love.
Nguyễn Thế Vũ is a true master of his craft, a visionary artist who finds fulfillment in the creation of something truly unique and remarkable. He pours his heart and soul into each and every one of his ballpoint pen works, dedicating countless hours to perfecting the smallest of details.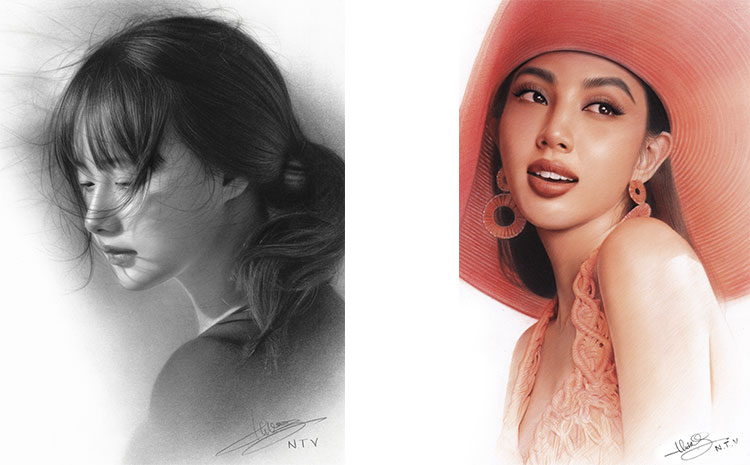 Unlocking Potential through Passion
However, for Vũ, the process is far from being a tedious and mundane task. Instead, it's a celebration of his own individuality, a manifestation of his soul and a means of expressing his innermost thoughts and emotions. Through his art, Vũ proves that passion truly is the key to unlocking our greatest potential.
With unwavering determination and a relentless drive, Vũ has turned his dreams into a reality. He is a firm believer that by embracing change, exuding individuality, and embodying passion, we can achieve greatness and experience a life filled with meaning and purpose.
So, let's take a page out of Vũ's book and embrace our passions with open arms. Who knows what amazing creations await us when we allow our dreams to take flight and our passions to soar.