"Painting revealed a unique rawness to me as it has the ability to express the hidden nuances or bold statements of situations and express emotions."
Discovering Self Through Art: Melanie Berman's Journey as an Abstract Painter
Melanie Berman is an abstract painter who delves into a realm of introspection. Through her work, she explores themes of truth, justice, identity, and escapism. Her artistic journey began in the 1970s, where she studied Fashion Design and Textiles. This allowed her to hone her skills in color theory and design, as well as be introduced to the world of accessories, prints, and clothing design. In the 1980s, Melanie expanded her understanding of the human form through life drawing classes, which added a heightened sense of discipline and precision to her work.
Building on these early influences, Melanie later trained in Fine Art painting and studied the techniques of the masters. She was particularly drawn to the Color Field movement, captivated by their use of color. Through her paintings, Melanie discovered a raw and expressive medium that has the ability to convey hidden nuances and bold statements, expressing emotions and situations.
Melanie Berman has honed her personal language of shapes and lines into a universal visual language which she presents as "Poetic." Her objective is to create spheres of imagination and convey underlying messages through the intersection of visual and aural arts. Over the past three years, her work has been exhibited at prestigious institutions such as the Royal Academy of London and the Royal Scottish Academy. Melanie has also collaborated with noted designers, including SMC London, to bring her artistic vision to life.
Melanie Berman was born in the United Kingdom to a hybrid Anglo-Indian background. Due to the political climate surrounding partition in India during the mid-20th century and the arrival of her family in the UK, her heritage was not openly acknowledged. At the time, there was pressure to conform to the dominant society's notion of "Englishness," characterized by pale skin and a preference for the "green and pleasant" land of England. This often meant suppressing any affiliation with Indian roots and complying with the self-imposed silence imposed by society.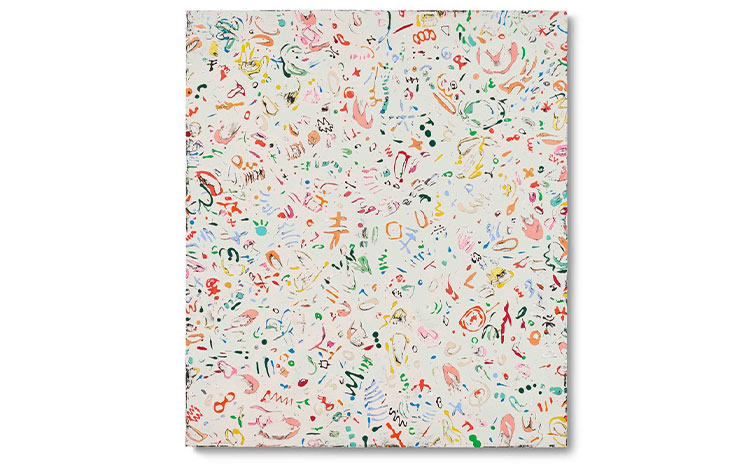 Cultural Diversity through Melanie Berman's Artistic Endeavors
Despite these societal pressures, Melanie continually grappled with questions of identity, belonging, and politics based on a lack of knowledge about her ancestral background. Although she is proud to call England her home, she was faced with the paradox of loving a place that also denied her a complete understanding of her own identity.
Melanie Berman's curiosity about her ancestral culture was sparked through simple experiences, such as trying on her mother's decorative inlaid Indian bangles and pendants. These experiences ignited her imagination about the rich and exotic land where these pieces had originated and shaped her ability to observe, analyze, and empathize with diverse perspectives and cultures from around the world. This duality of cultures is acknowledged in Melanie's work, as she strives to celebrate and recognize the importance of cultural diversity and the beauty of different perspectives.
Melanie Berman's recent artistic endeavor focuses on the manipulation of scale and color through the creation of abstract contemporary paintings. The works come in varying sizes, both on wood and canvas, and each piece serves a specific purpose. Smaller works are designed to provoke a sense of intimacy and closeness between the viewer and the artwork, while larger pieces aim to fully immerse the observer in the visual performance. The symbolic nature of the paintings addresses pressing humanitarian and environmental issues, capturing the interconnectivity of positive energy while acknowledging real concerns. The paintings have a polished exterior with rustic undertones, using opaque white tones and sanding techniques to highlight the colored marks underneath and create a sense of depth. Musical, verbal, and rhythmic elements are incorporated into the works to convey movement, time, and placement, and some marks are raised to create a tactile experience, fostering an inclusive language.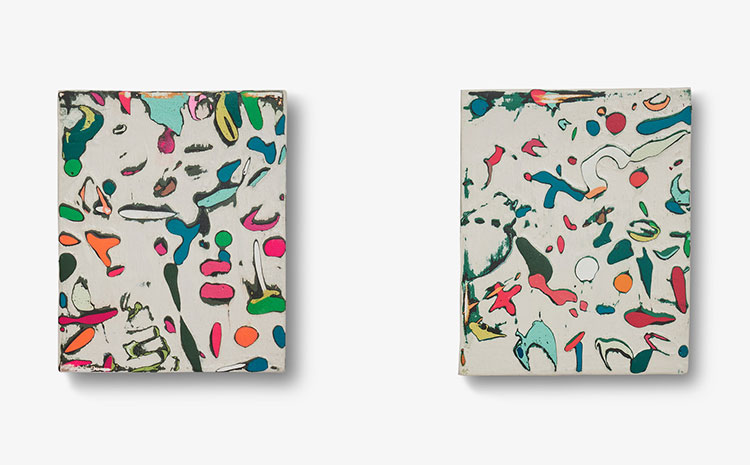 Exploring Interconnectivity in Melanie Berman's Joyful Abstraction
"Joyful Abstraction" is a term used to describe the interconnectivity between various forms of creative expression, such as visual arts, music, films, poetry, and dance. This connection can be traced back to ancient Greek philosophers who believed in the interrelation of the visual arts and music. Melanie Berman incorporates elements of movement and rhythm inspired by various sources into her paintings. Her work is influenced by the gestures of dancers, the story-telling elements of films, the themes of historical myths and moral justice present in literature, as well as the current issues depicted in visual media and news. Through integrating these influences into her paintings, Berman aims to create a visual interpretation that embodies a form of spiritual reasoning and empathetic voice. The layering of paint in her work serves as a way to translate her concerns into a performative and aesthetically rich surface, creating a connection between imagination and realistic authenticity.
Melanie Berman's artistic style has evolved over the years, starting with a painterly approach in the 1980s where she primarily used oils and encaustic wax. During the 1990s, she moved towards a more structured phase, characterized by precise lines and polished surfaces. This period was marked by her focus on control over design and a collage-like approach to adding painted shapes to her compositions. These works were mainly intended for interior design projects or print. However, in her current style, she has returned to incorporating a painterly approach, incorporating new perspectives and techniques. The application of multiple layers of paint, resin, plaster, and gesso, along with sanding and polishing the surfaces, gives her works a deliberate quality and a feeling that the design elements are embedded within the paint. The fluidity of the pieces and overall movement reflects the passage of time.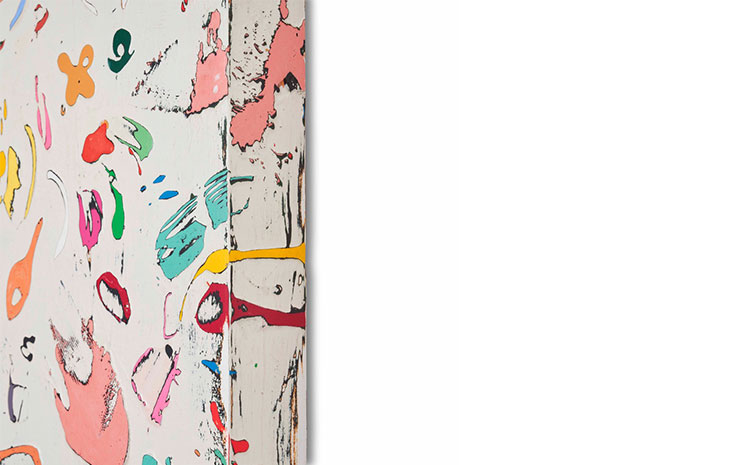 Melanie Berman's Vision for Empowerment and Diversity
Melanie Berman is proud of her current body of work, as it marks a departure from the limitations she had imposed upon herself or those imposed upon her by society. With these works, her aim is to empower the voiceless by giving voice to various causes, promoting truth, morality, and cultural diversity through a compassionate lens. The idea of all nations belonging to the same species and sharing the same planet is at the forefront of her mind.
Melanie's ultimate dream project would be a collaboration with dancers and musicians to bring her paintings to life in a contemporary performance. The installation would be an immersive experience, engaging all senses and fostering imagination and literacy. She would like to highlight the idea of inner silence, representing untapped potential, transitioning into joyful expression and the celebration of newfound freedoms through sound, movement, and bold, festive colors.
Art and sound have always been closely intertwined in Melanie's life, encompassing all aspects and allowing her to express every intrinsic emotion and physical skill. She is able to journey backwards in time, sideways through different perspectives, and forward into new possibilities, combining intuition and knowledge with experimentation.