"I have always seen oil as THE medium for visual art."
The Artistic Journey Unveiled
Born into an academic family, Mart Trummal found his early years overshadowed by the constraints of the Soviet era. His parents taught archeology and foreign literature at Tartu University, provided a richly intellectual environment, although the geopolitical climate at the time unequivocally precluded a career in the humanities for him. Pursuing a path of political detachment, Trummal chose to delve into the world of physics, carving out a modest niche as a research associate at a respected institute. His passion for literature and storytelling endured nonetheless, culminating in the creation of a novel during this period.
The unexpected emergence of Estonian independence in 1991 marked a pivotal moment in Trummal's life, mirroring the nation's own metamorphosis. Seizing the opportunity to recalibrate his career trajectory, he left his physics profession behind to immerse himself in literary translation and publishing. His most notable work included a translation of "Wealth of Nations." A subsequent three-decade-long dedication to fostering capitalism, instead of communism, served as a prologue to Trummal's artistic journey.
From a young age, Trummal demonstrated an affinity for art, encouraged by a nurturing mother who regularly exposed him to the vibrant local art scene. His talent was fostered through formal training at a children's art school and supplemented with an eager reading of renowned artists biographies. Yet, the call of artistry was not strong enough to eclipse the allure of other disciplines and explorations.
However, with the passage of time, Trummal's artistic passion, which had lain dormant but never extinguished, took center stage. Entering his sixty-fourth year, he was finally poised to embark on an artistic journey. While hesitant to label his foray into art as a 'career,' Trummal's work rapidly gained recognition, securing his first exhibition within mere months, more than twenty since then, including two personal showcases.
Trummal acknowledges the unique advantage bestowed upon him by his former vocation as a publisher. This experience provided a rich network of intriguing personalities, while his hobby of photography offered a precious collection of portraits. These portraits would later serve as invaluable references for his paintings and drawings, encapsulating the essence of Trummal's multifaceted journey.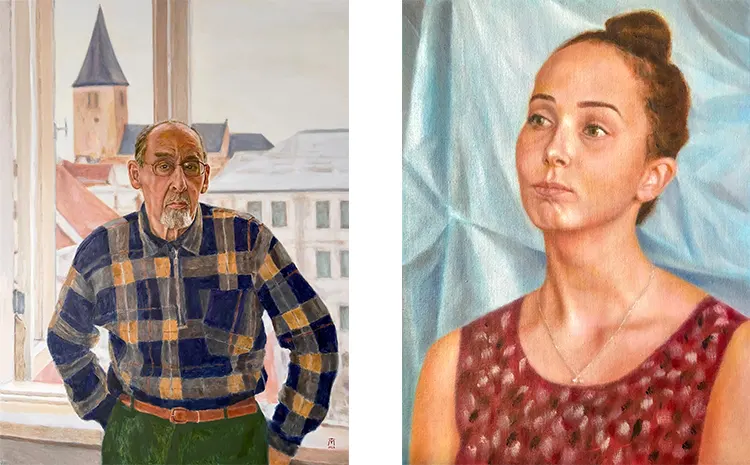 Mart Trummal: The Charm of Drawing
Mart Trummal has often conveyed his conviction that oil serves as the paramount medium for visual art. Despite a late start in his artistic journey, Trummal didn't find the allure of other mediums compelling enough to deviate from his chosen path. Yet, after three years immersed in the world of oil painting, the artist found himself drawn to the charm of drawing. To his surprise, he found the experience deeply gratifying.
He noted a distinct advantage that drawing provided, particularly considering his self-taught background. The absence of colour in drawing, Trummal discovered, eliminated an entire dimension of complexity that often acted as a distraction in his painting.
One should not overlook Trummal's fifteen years of photography experience prior to his foray into painting, which, in itself, he considered another significant medium of artistic expression. When conceiving a new painting or drawing, Trummal seldom found himself in doubt about composition. The act of 'framing' a shot, an instinct honed by years behind the lens, had cultivated a deep-seated intuition about what felt 'right' on the canvas.
Trummal offered an intriguing reflection on his artistic process: whenever struck by beauty, he has, consciously or not, been 'framing' his experiences throughout his life. In a sense, this way of interacting with beauty itself can be considered a medium through which art is created.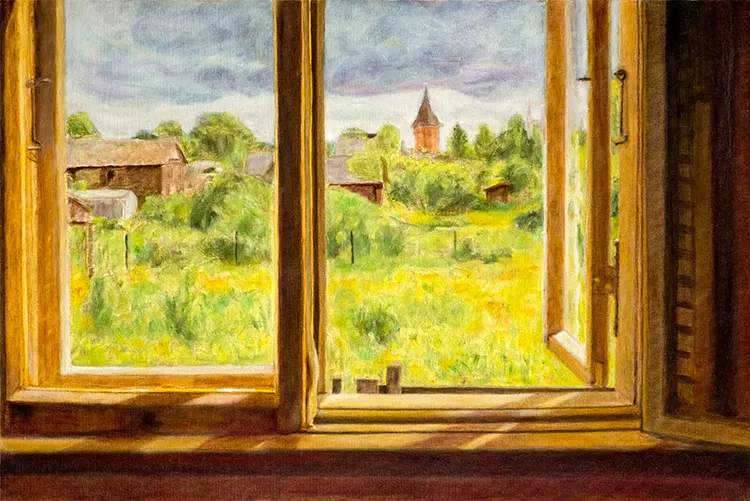 Influences of the Masters
The evocative power of Velazquez's paintings struck Mart Trummal with an indelible shock during his initial encounter with them in the Prado Museum. Immersed in the near darkness of the exhibition hall, these masterpieces radiated an ethereal luminescence that seemed to defy physical reality.
In 2014, Trummal had an opportunity to attend an extensive retrospective of Van Gogh in Paris. Captivated by a minimalistic yet telling exhibit of four small self-portraits clustered together in one small section, he suddenly realized that these intimate portrayals sufficed to capture the essence of the human condition, rendering further elaboration superfluous.
Intertwined with these globally renowned influences were the formative impressions made on Trummal by the works of several Estonian artists from the 1940s, a vivid part of his childhood recollections.
A surprising revelation arose a few years prior from the oeuvre of Michel Sittow (1469 – 1525), specifically the "Portrait of Diego de Guevara". Discovered in an unexpected exhibition in Tallinn, the piece resounded with Trummal's own artistic sensibilities. Shunning the contemporary convention of viewing oneself as an 'artist', Trummal has always felt a deeper resonance with the archetype of the craftsman or artisan. He cherishes the notion of painting portraits of his fellow citizens for display in their own homes, a practice that echoes Sittow's own craft as the chairman of his guild.
Velazquez and Rembrandt stand as his most influential artistic references, along with numerous other artists to varying extents, including several Estonian painters from the period of 1930-1970. Trummal identifies as a traditionalist, both in his personal nature and artistic preferences. He tends to gravitate towards artists who capture and reflect the divine beauty inherent in creation rather than striving to position themselves as divine creators. This subtle yet significant distinction, often overlooked in contemporary art, unfortunately often leaves him feeling a disconnect with more modern artistic expressions.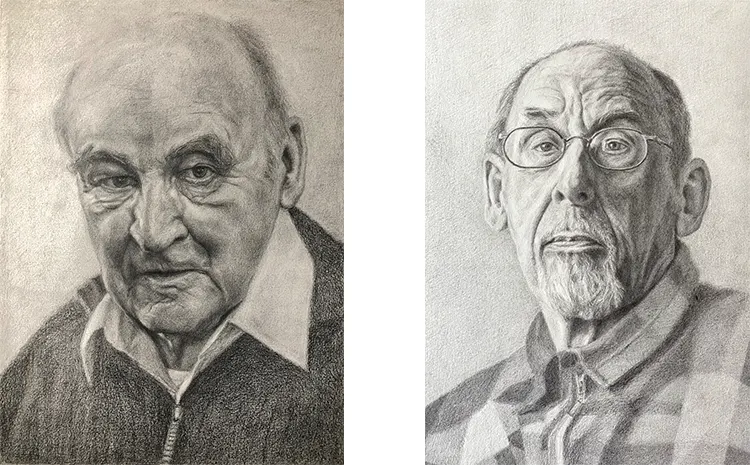 Mart Trummal: A Conscious Pursuit of Realism
Mart Trummal's journey into the realm of realism has been a conscious endeavor, undeniably shaped by various stylistic influences from the annals of art history. While the echoes of modern art subtly resonate in his works, the influence is relatively modest. Having devoted only six years to the craft, it may be premature to definitively categorize his aesthetic approach as a distinct personal style.
Trummal spent the initial years honing his skills in a free studio in Tartu, deeply steeped in the impressionist tradition. Here, his attention was primarily fixated on rendering nudes and portraits. Concurrently, his knowledge was supplemented by a plethora of diverse digital resources, with New Masters Academy warranting a particular mention. Working independently, he has exhibited a predilection for creating portraits, often inspired by his own photographic captures, some of which date back over twenty years.
His creative process requires more than mere brushes and paint. He thrives in tranquility, appreciating the serenity that allows for focused creation without disruption. A spacious environment, while not essential, provides the added benefit of accommodating larger compositions – a luxury that often necessitates financial investment to mitigate external distractions.
With a collection of portraits eagerly awaiting his touch, Trummal also indulges in commissioned works from time to time, primarily portraits, which contribute to his livelihood. Recently, however, he has begun to view large abstract compositions as a tantalizing challenge to his creative abilities.
Though the term 'project' might evoke a sense of social or political engagement for some, Trummal refrains from imbuing his art with such ideology. In his view, art should not be a platform for ideological narratives, a sentiment some might consider old-fashioned. Instead, he perceives himself as a purveyor of beauty – a creative spirit captivated by the task of recognizing and portraying beauty, a task that holds profound meaning for him as a visual artist.