"I want to reach a level of freedom through abstraction that transcends the world."
Transcending Reality Through Abstraction
Jae-Sung Lee was born in Korea and graduated from an art college. He worked as a reporter for the culture department of a daily newspaper for 10 years, where he built relationships with numerous painters, novelists, and poets. During this time, he was dedicated to promoting and advocating for the value of their works. Subsequently, he opened a gallery for nine years, continuing to champion and showcase the work of his artistic peers.
After 14 years, he immigrated to the United States, where he began working as the editor-in-chief of a Korean weekly newspaper. In addition, he founded an interior design company and devoted himself to painting. He held two successful solo exhibitions in Washington, D.C. and Houston.
Currently, Jae-Sung Lee resides in Maryland, USA, and is focused on creating new artwork. He attributes the richness and depth of his art to his diverse life experiences and close relationships with artists.
In the artistic process of Jae-Sung Lee, he strives to transcend the confines of reality through the use of abstraction. Utilizing a combination of acrylic paint and stone powder, he delicately applies a thin layer to the canvas, repeating the process of painting, scratching, erasing, and reapplying to construct the piece. Rather than meticulously planning his work, Jae-Sung Lee allows for natural traces of action created by spontaneous moments, coincidences, and the shadows of time to shape the final product.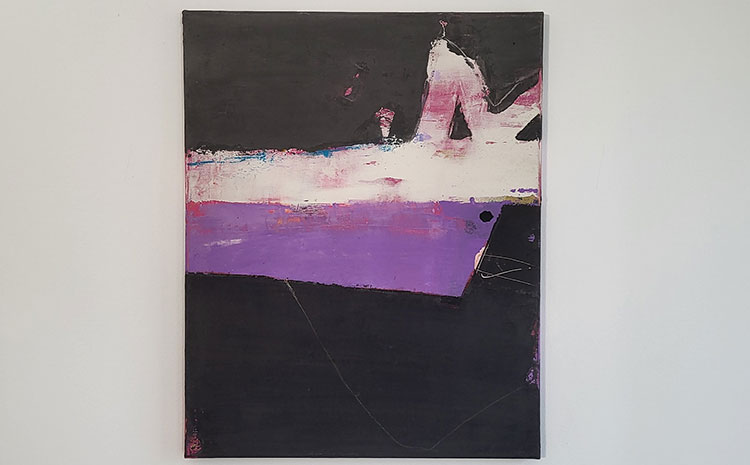 Jae-Sung Lee's Creative Process
Lee longs to reside in the mountains and bask in the serenity and ruggedness of nature. He has even spent years dwelling amidst the Shenandoah Mountains, where he warmly welcomed a bear onto his doorstep as a friend. A simple studio with a grand window, reflecting the dynamic seasons, would suffice to satisfy his desires. However, he is fully aware that the creation of art can be an arduous and taxing pursuit, consuming the artist's body and mind, and jeopardizing their health. Despite this, he finds solace in his current abode, which allows him to take long, peaceful walks by the nearby lake, thanks to the adjacent trail course.
Jae-Sung Lee draws inspiration from various sources, including the life experiences of artists and the dreams and frustrations that permeate human existence. He believes that art transcends the realm of games such as Go, which can be won or lost against artificial intelligence. Art involves complex variables that encompass a vast array of human sensibilities, creating a rich and multifaceted world.
Jae-Sung Lee finds inspiration in his surroundings, such as the changing seasons and weather. He strives to uncover the hidden order and harmony within nature and draws inspiration from its complexities. For him, the canvas is a miniature universe, a space where artists can create and destroy worlds of their own making.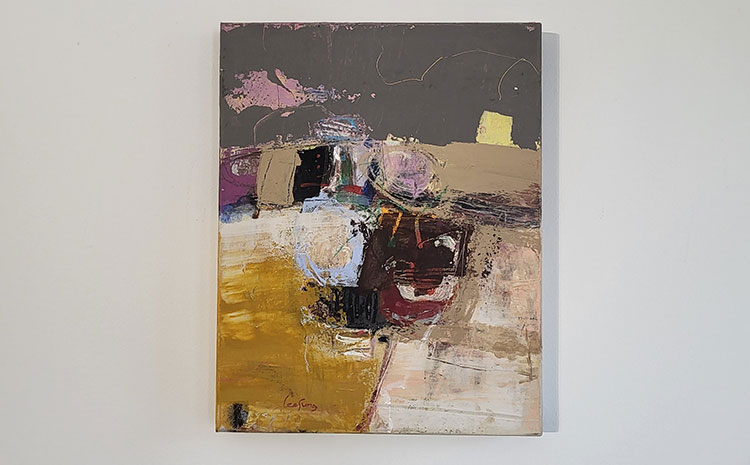 Jae-Sung Lee's Artistic Pursuits
As he gazes upon the blank canvas, Jae-Sung Lee often contemplates the profound meditation of the James Webb Space Telescope, whose eyes peer into the depths of the cosmos. He seeks to unlock the key to the enigma of creation and extinction, attempting to paint the very essence of life itself.
Jae-Sung Lee holds the belief that a work of art differs significantly from a mass-produced product that is repeatedly replicated and branded like a patented item. He advocates for the pursuit of infinite possibilities, challenges, and alterations. During his early years, Jae-Sung Lee created portraits and still-life paintings that accurately depicted form and color. However, he recognized that this approach was insufficient, and thus, through extensive experimentation with various materials and techniques, he has developed his current style, which centers on abstract forms and is still evolving.
In the past, Jae-Sung Lee was occupied with sculpting bronze portraits and creating large monuments, but now he solely focuses on painting. Rather than broadening his artistic scope with excessive enthusiasm, he attempts to limit himself and deepen his focus. Consequently, his journey proceeds through the medium of painting.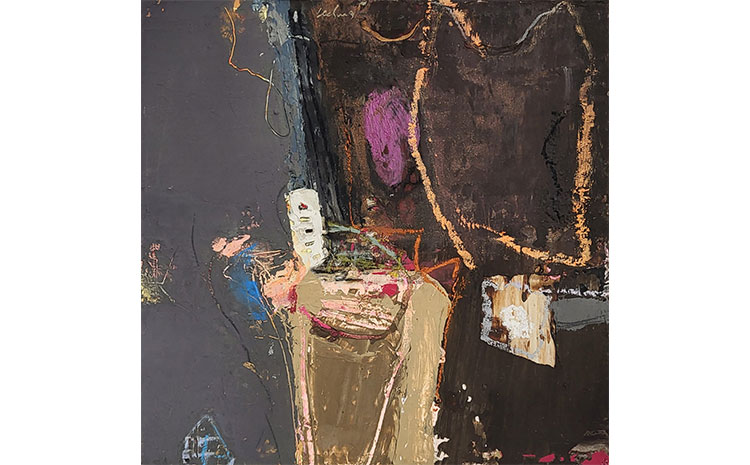 The Mission of Daring Explorers
In his view, Jae-Sung Lee believes that artists are daring explorers and pioneers who embark on a mission to discover profound and fulfilling creations. Unfortunately, his personal endeavors have been limited to a small workspace, and his works have only been introduced to a restricted circle of family and acquaintances. Despite this, he recently had the opportunity to display some of his recent achievements to the distinguished New York Contemporary Abstract Art Group, which received an exceedingly positive response. Consequently, he has gained recognition and has been invited to participate in various exhibitions.
Jae-Sung Lee pursues his dream project of gaining maturity through painting and achieving peace of mind. Through the act of creating art, he endeavors to build his character and attain a fuller sense of self. He is not driven by a desire for worldly honors, fame, or acclaim but rather seeks to bring comfort and happiness to those who view his work.
Jae-Sung Lee does not view art as a means of obtaining assistance in life; rather, he seeks to be saved by it. The moments of joy he experiences when successfully executing a work provide him with the motivation to endure the repetitive nature of daily life.