"I am able to turn emotion into concrete creation."
Artistic Roots and Perseverance
Ina Kortstee, hailing from the Netherlands, embraced the mantle of a full-time artist in September 2022, following a lifelong enchantment with the artistic realms of drawing and painting, a journey initiated during her formative years. An unexpected diversion arose during Kortstee's high school years due to an economic crisis plaguing her country, steering her towards a bachelor's degree in Nursing rather than her preferred choice of art school.
Undeterred by this deviation, the artist preserved her deep-seated passion for art, continually nurturing it through participation in numerous workshops both within her homeland and overseas. Kortstee's unwavering commitment and innate talent subsequently guided her to the revered halls of the Academy of Fine Arts in Belgium in 2012. There, she undertook the challenge of harmonizing her academic pursuits with her professional life.
In 2019, Kortstee graduated from the Academy, attaining distinction and honors. During her tenure, she managed to refine her artistic voice, gravitating more towards the realm of free expression and visual art. Notably, Kortstee's creative endeavors extend beyond the traditional mediums of paper and canvas. In a demonstration of her versatility, she deftly ventures into the multidimensional world of 3D expressive visual art.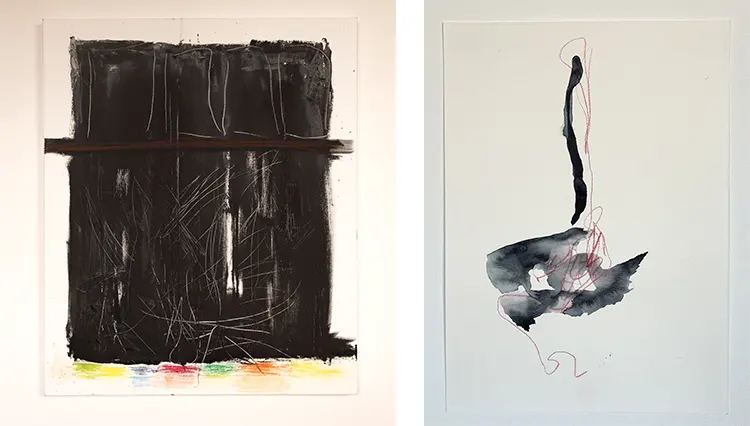 Ina Kortstee: The Intersection of Science and Creativity
Ina Kortstee's journey from scientific innovation to artistic creation is both intriguing and inspiring. Before her foray into the world of art, she held a significant global position, contributing to the development of various vaccines. Her scientific background subtly permeates her artistic expressions, even though her primary motivation emanates from an innate and inherited creativity.
Kortstee's artistic style, which is still in a state of evolution, fundamentally revolves around the articulation of emotion. Subjects that move her emotionally often become the genesis of her art. This transformation from concept to creation is facilitated by a carefully planned process, which invariably starts with a detailed mind map.
Kortstee has delved into a wide range of themes with her art. She has explored the concepts of power and family systems, reflected on the #MeToo movement, investigated the realm of subjective perspectives, and examined the notion of traces. Each theme, in its own unique way, brings together her scientific acumen and artistic sensibilities, offering a glimpse into Kortstee's singular approach to her craft.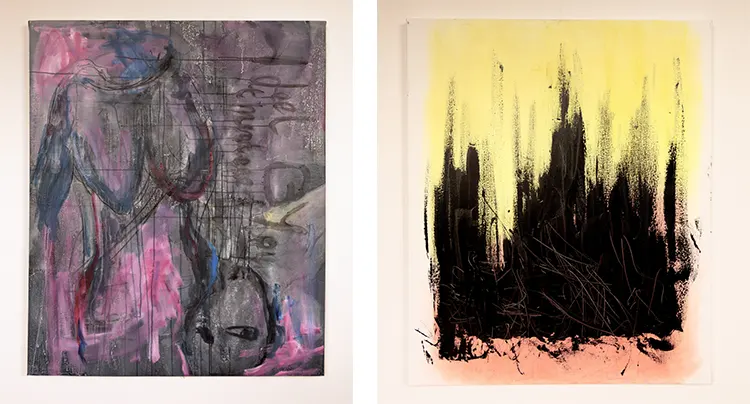 Spatial Freedom: Unleashing Creativity
Within the realm of Ina Kortstee's creative process, spatial freedom plays a pivotal role. The artist prefers an expansive environment and frequently situates herself on the floor, allowing her the liberty to circumnavigate her artwork. This physical distance provides her with a broader perspective, mitigating the risk of excessive refinement. In her quest to stimulate creativity, Kortstee habitually indulges in a variety of activities. These range from immersing herself in the rich culture of museums and exhibitions to embarking on lengthy, contemplative walks amidst her artistic endeavors. While Kortstee acknowledges the inevitability of distractions, she astutely perceives them as a luxury, demanding mindful regulation.
Diversity thrives at the heart of Kortstee's artistic influences. She draws emotional resonance from the work of Tracy Emin, while the technical virtuosity inherent in Kees van Dongen's pieces deeply impresses her. Marlene Dumas' adept manipulation of ink too significantly shapes her artistic vision. Furthermore, the bold chromatic audacity exhibited by the Fauvists profoundly inspires her, leading to a vibrant interplay of color in her own work.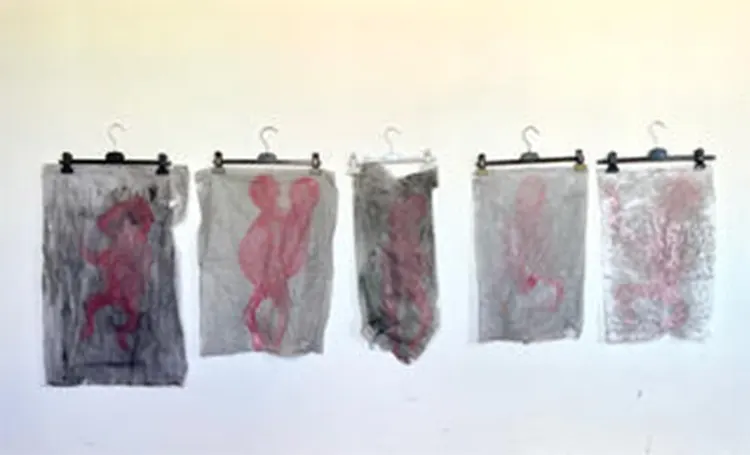 Ina Kortstee: Influences and Inspirations in Color
Ina Kortstee, the artist in question, has found her artistic affinity through a series of experimental explorations conducted during her formative educational years. The mediums that resonate most profoundly with her include ink, gouache, and paint, demonstrating a preference for expressiveness over meticulous precision. Kortstee frequently employs paper or canvas as her canvas, showcasing her artistic prowess and fluency.
One of Kortstee's most notable works (below) holds a pivotal place in her oeuvre as it formed an integral part of her graduation project. This piece stands as a testament to her profound exploration of the multifaceted concept of power, interpreted through her unique lens and articulated with exceptional clarity.
Kortstee's artistic philosophy is deeply rooted in the social conscience, emphasizing her commitment to reflecting the zeitgeist through her work. She firmly upholds the conviction that those capable of transmuting the prevailing social sentiments into the form of art bear a certain obligation to do so.
Currently, Kortstee's creative attention has been drawn to the pressing issue of women's rights, with a specific focus on the contentious subject of abortion abolition. Her dedication to exploring and raising awareness about this topic is indicative of her commitment to using her art as a platform for social commentary and change.