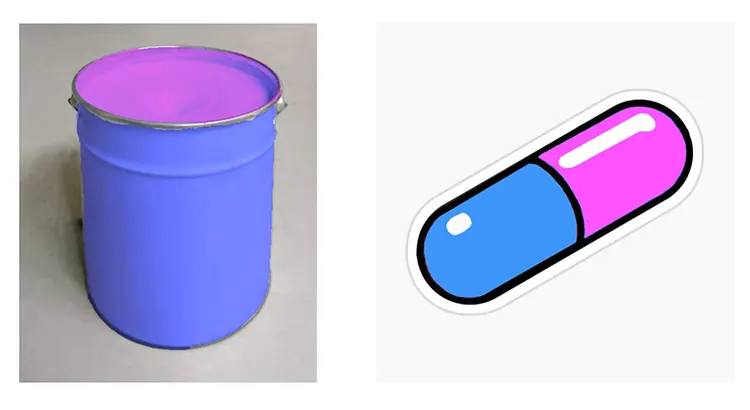 "I deeply believe that artists are one of the ramparts and watchmen, wise men in the face of the madness of the world."
Nurturing Artistic Sensibilities through Eclectic Influences
Francis Willm's early years were imbued with an eclectic blend of influences, setting the stage for his future artistic endeavors. Raised primarily by his grandmother, Rose, he was nurtured in a home resonating with music. His uncle Pierre, a notable figure in the late 60s and early 70s, performed with his band "Slow-Rock," while Willm's father maintained an active role in the local music scene by importing and retailing vinyl records in Alsace.
Meanwhile, his mother was the proprietor of a unique business – a hybrid of a boutique and drugstore, brimming with elements of fashion, music, and decoration. The blend of these diverse elements formed the initial underpinnings of Willm's artistic sensibilities, and he spent his formative years dabbling in sketching.
The young artist's first profound interaction with art occurred around his 13th birthday when he encountered a Picasso book. While he found it enigmatic, the artwork ignited an irresistible attraction towards the realm of art.
Gifted a box of oil paints by his parents on his 15th birthday, Willm nevertheless did not actively utilize this medium at that stage. During this period, his interest strayed towards music, made evident by a Bontempi organ received as a Christmas gift, and technology, as he explored the fundamentals of Boolean algebra and computer punch cards. Willm harbored ambitions of harnessing the power of computers as a creative tool, not merely for their engineering potential.
This aspiration evolved into his foray into the field of computer graphics, and around 1995, he established a communication and postcard distribution agency with a focus on art and culture. Music remained an integral part of his life throughout these years, with Willm receiving classical and jazz guitar training and performing intermittently in local underground groups, demonstrating a penchant for experimentation with sampling, drum machines, and electric guitar.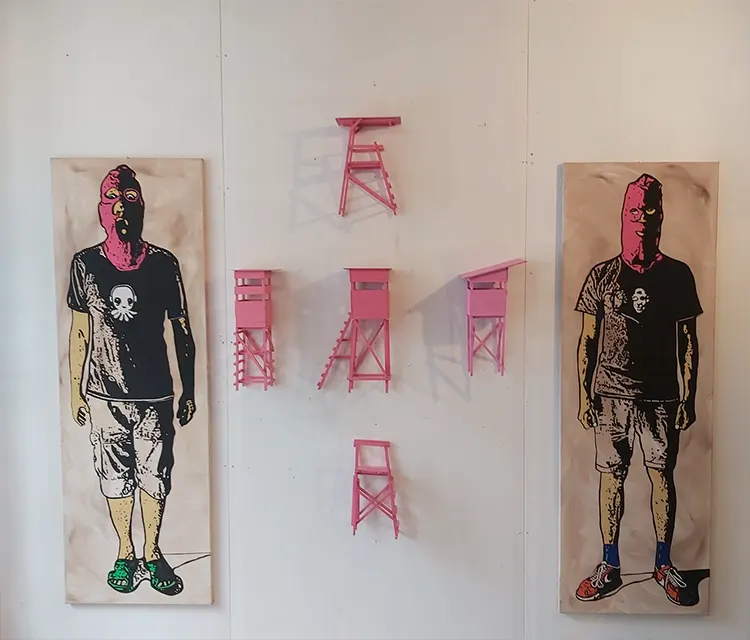 Francis Willm: From Show Technician to the Brink of Fruition
An irrepressible dynamo from an early age, Francis Willm pursued advanced business studies, concurrently participating in internships that honed his acumen in sound and video image production. His fascination for design was ignited by the pages of his mother's fashion magazines, an attraction that eventually prompted him to embark on tertiary-level artistic studies with a concentration in cinema.
To fund his academic pursuits, Willm found employment as a show technician, frequently accompanying renowned acts such as Depeche Mode, Michael Jackson, Marillion, and Europe on tours and at specific performances. His interactions with Peter Gabriel during these tours proved particularly insightful. Engaging in hundreds of shows featuring a variety of musical artists and other performers, Willm nurtured a dream, imagining himself either under the stage lights as a performing artist or behind the scenes as a producer. Three decades on, this dream is on the verge of fruition with the anticipated release of an EP and several concerts combining music, video art, and stage performance in 2024.
Simultaneously, Willm established his own communication agency and unveiled an unconventional art gallery. This venture, based in Strasbourg in the late 1990s, comprised an art supermarket, a literary café, and an internet café — a revolutionary concept for its time. Meanwhile, Willm was already making his mark in the art world, participating in exhibitions and making inroads in his artistic journey.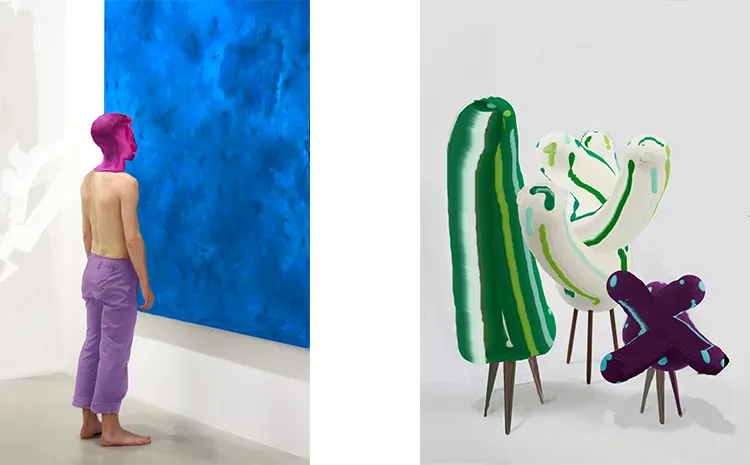 Francis Willm: Unraveling the Grocer's Strategy in Life and Art
In the twilight of the 1990s, Francis Willm found himself ensnared in an intricate labyrinth of competing interests and responsibilities. Resolving to channel his energies more deliberately, Willm applied what he coined as the 'grocer's strategy' to his life: presenting his wares – in this case, his talents – and allowing others to select according to their needs.
In a quest to broaden his intellectual horizons and engage with the pluralities of the world, Willm embarked on journeys that saw him immerse himself in various cultures. His unquenchable curiosity for the chronicles of civilizations was fuelled by a fervor to combat injustices at a grassroots level. These injustices ranged from dictatorships and apartheid to discrimination of race, religion, and sexuality. Holding steadfast in his conviction, Willm envisaged artists as bastions against the tumult of the world, guardians holding the wisdom to counteract humanity's folly.
Gradually, an artistic convergence began to crystalize in Willm's work, an amalgamation of painting, sculpture, video, music, fashion, and design, all threaded together under the umbrella of the collective Land. This interplay, infused with what Willm termed the Utopia Pink and 8C, heralded a synthesis of artistic mediums, a manifestation of a total artform steeped in 'Pink sauce.'
Willm likens himself to a marathon runner in his workspace: an arena of unending creation necessitating ample space, a video projector, a palette of paints, various materials, and a suite of tools. For him, pastimes such as cinema, concerts, and sports are not mere diversions, but essential components in the composition of the artist he embodies.
A vast array of artistic influences informs the creative oeuvre of Francis Willm. From the mesmerizing multimedia art of Nam Juke Paik to the innovative Fluxus movement championed by Robert Filiou. Further sources of inspiration include the Gutaï group, Italy's Neoavanguardia movement of the 70s, and the magnificent installations of the Land Art duo Christo and Jeanne-Claude. Other significant influences extend to the performance art of the Happening movement, the evocative allure of 13th-15th century Italian primitive painting, the antiquity of Mesopotamian art, the powerful video art genre, the narrative imagery of Nick Cave and Jacques Monory, the rich monochromes of Yves Klein and Pierre Soulages, and the ambient music of Brian Eno. Willm's palette also borrows from Punk, Pop, New Wave, and Electro music, adding yet another layer to the complex texture of his artistic influences.
Francis Willm: A Pink-Punk-Peace Artistic Vision
Francis Willm's artistic style and thematic explorations reflect an Utopian and optimistic outlook, characterized by a palette predominantly cast in shades of pink. His work embodies the creation of the '8th Continent', or 'PostNature and New Humanity', and is shaped by the values of 'Paxivism'—a philosophy of peace with oneself, others, and nature. His artistic endeavors also reflect the ethos of 'Continenteur', representing the collective construction of a new haven or sanctuary for humanity and all extraterrestrial life forms, and 'Poetician', characterized by the production of immersive works that carry a poetic dimension and collective commitment.
For approximately a decade and a half, Willm has adopted the symbol of a pink hood during performances, and introduced installations known as 'Pink Miradoors', a kind of Hunting Tower in Pink, (We Need to Get High). The implementation of video projection and the deliberate chromatic selection of 'RosePink' in opposition to 'LMB' (Le Monde Bleu) have served to frame his Utopian vision and the concept of the 8th Continent (8C). These elements transcend Willm's individual persona and ego, morphing into an artistic process that fosters a sense of community that is not confined by geographical, political, or gender-based boundaries. The color pink becomes a unifying symbol, the emblem of the 'Pinkonautes'. How? For example by building collective works all over the world to create a poetic networking, that Francis calls 'the Pinkternet'. And also adding pink utopian content, named Pinkterest.
An undertone of messianism is detectable in Willm's work, portraying the artist as a pilgrim in pursuit of an alternative world and a reimagined way of collective existence. This, in essence, encapsulates a 'Pink-Punk-Peace' societal project.
A dream project that Willm aspires to actualize is the establishment of 13 'Pink Miradoors' in Paris, or another global capital. This would provide a platform for various artistic and musical performances within an urban landscape, further expanding the reach of his art. Should there be interest in further details regarding this initiative, Willm welcomes enquiries.