"My primary source of inspiration has always been the sea, as I hail from Mar del Plata where I spent my adolescence before moving to Buenos Aires."
Carolina Iturrospe: The Transformative Power of the Sea
Born on October 11th, Carolina Iturrospe is an artist who comes from Mar del Plata, Buenos Aires, Argentina. Her initial academic journey led her to explore the field of Economics, a discipline seemingly distant from the world of art. Yet, an inevitable gravitational pull towards painting and artistry asserted itself a few years into her economics study, marking a significant turning point in her life's trajectory.
Iturrospe's formal induction into the realm of artistry began with her intensive study of Art History at the esteemed Friends of the National Museum of Fine Arts Association. This study, while foundational, was further supplemented by her active participation in several Art Clinics. These clinics, hosted by the Association of the Museum of Fine Arts and Corpartes in Santiago, Chile, served as fertile ground for Iturrospe to deepen her understanding and refine her artistic capabilities over many years.
In the vibrant art scene of Buenos Aires, Iturrospe's work began to garner recognition, leading to her participation in numerous collective exhibitions. From the Borges Cultural Center to the Imaginario Gallery, her work graced a variety of prestigious venues. Additionally, her art crossed international borders, captivating audiences in Asunción, New York, Punta del Este, and Santiago de Chile, thus solidifying her global presence.
Two individual exhibitions, in particular, stand out in Iturrospe's artistic journey. The first, titled "Marine Nostalgias," was held in her hometown of Mar del Plata. This exhibition, organized by the Municipality of General Pueyrredón, paid homage to the iconic Alfonsina Storni. The second exhibition, "Water Connection – Internal Reflections -", took place at the Cabrales Cultural Center, also in Mar del Plata. This solo endeavor allowed Iturrospe to showcase her unique perspective and distinct artistic voice, further establishing her as a force to be reckoned with in the art world.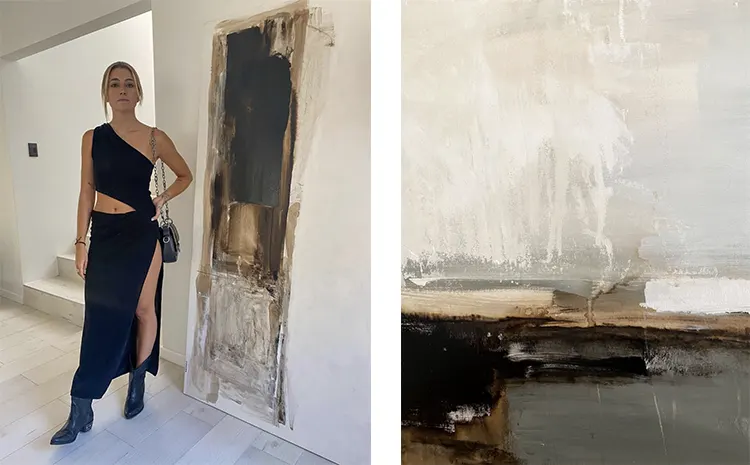 Expressing Her Emotional Universe Through Art
Carolina Iturrospe's artistic journey is deeply rooted in self-discovery and an unabated passion for the sublime. The exploration of technique and textures in her work reveals a self-taught mastery, born of countless hours in her studio, immersed in the sublime symphonies of Mozart and Beethoven. It is here, in this sanctuary of creativity, that she engages in a profound dialogue with her artistic medium, seeking to express the inexpressible through her distinct style.
The Sea, with its vast expanses and boundless depths, has always been the primary source of Iturrospe's inspiration. A native of Mar del Plata, the artist's formative years were sculpted by the rhythms of the sea. This intimate connection with the oceanic landscape remained embedded in her psyche, even as she transitioned to the urban milieu of Buenos Aires. The sea's innumerable hues, its limitless horizons, and its ever-changing moods resonate deeply within her artistic sensibility.
For Iturrospe, the sea is not just a visual spectacle, but a symbol of transformative potential. Each encounter with the oceanic vista imbues her with a powerful sense of resilience and regeneration. It provides her with an invigorating sense of purpose, a relentless affirmation of her capacity to adapt and grow. The sea, in its perpetual ebb and flow, mirrors her own journey and provides a sturdy anchor amidst the dynamic pace of life in Buenos Aires.
Through the prism of Iturrospe's artistic gaze, the sea becomes a canvas for her explorations in color, form, and texture. It personifies the ceaseless flux of emotions, the dynamism of existence, and the persistent cycle of change. It is within this framework of artistic expression that Carolina Iturrospe finds her voice, her identity, and her space, transforming the ordinary into an exquisite symphony of the extraordinary.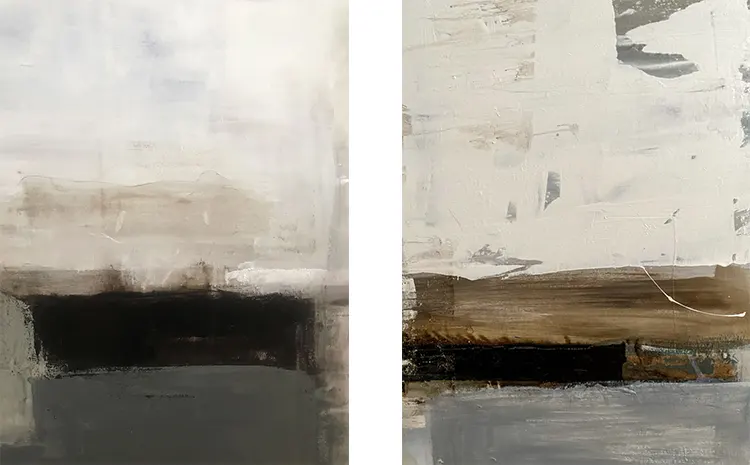 Carolina Iturrospe: Leaving Her Mark on the International Art Scene
Carolina Iturrospe strives to articulate and express her emotional universe through the medium of painting. Her creative process, far from being naive, is actually a testament to her introspection and the intimate exploration of her feelings. Iturrospe's art becomes a vehicle through which her innermost sentiments, typically kept at bay in the humdrum of daily life, find a channel of expression. It is this outward manifestation of her internal world that sets her on a constant quest for deeper significance and understanding.
For Iturrospe, the sea holds a special place in her life and artistic inspiration. It is more than just a geographical locale; it is a metaphoric space symbolizing liberation and healing. The undulating waves and expansive horizons hold a transformative power for her. Regardless of her state of being, whether she finds herself in good health or grappling with illness, the sea is her chosen sanctuary. The rhythmic lull of the sea's ebb and flow becomes her mantra, a soothing cadence that restores her equilibrium.
The sea, therefore, plays an essential role in Iturrospe's artistry, acting as both muse and healer. This intrinsic connection between her emotional state, artistic expression, and the sea is a testament to her complex relationship with her surroundings and herself. It's a profound dialectic that moves from the external to the internal, illustrating a dialogue that Iturrospe continuously explores and navigates through her art.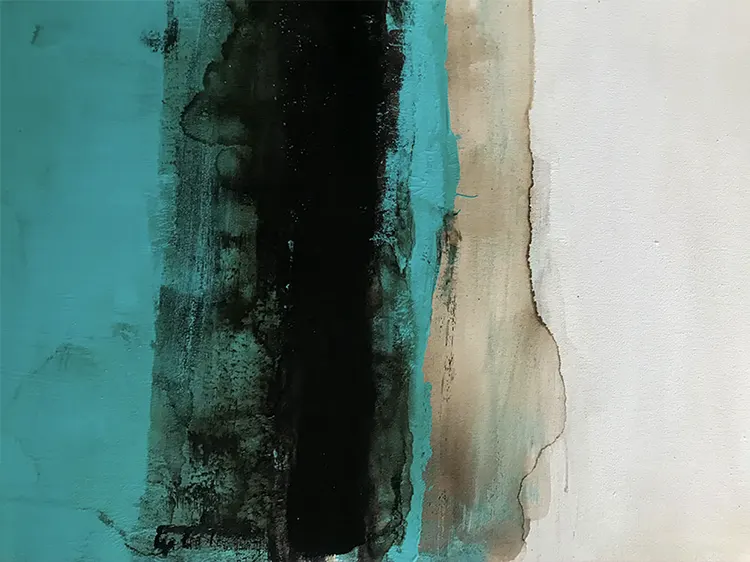 Mastering Painting Techniques and Textures
Carolina Iturrospe actively contributes to the artistic landscape of Italy through her participation in two permanent international exhibitions. These exhibitions are situated in two revered locations, which are emblematic of Italian culture and history. One is Matera, a city of indelible significance, recognized as a World Heritage Site by UNESCO and bestowed with the distinction of European Capital of Culture. The other is within the vibrant community of Nereto, housed in the illustrious Museum of Contemporary Art.
Iturrospe's work has captivated a broad spectrum of art enthusiasts and collectors, transcending geographical boundaries. The private collections enriched by her artistry are spread across continents, reaffirming her global impact. From the South American nations of Argentina, Uruguay, and Chile, the appeal of her work extends to the United States, demonstrating her influence in the North American art scene.
Moreover, Iturrospe's artistry has carved out a niche in the European circuit as well, with private collections in Switzerland, specifically Geneva, and Italy, bearing testimony to her success. Her impact extends to the United Kingdom, highlighting her versatility in adapting to diverse cultural contexts. Additionally, Mexico's private collections also boast of Iturrospe's works, underlining her significant influence in the Central American art milieu.
These varied geographical locations, each with their unique cultural nuances, speak volumes about Iturrospe's broad appeal and the universal resonance of her art. Her ability to connect with a wide array of audiences, regardless of their cultural backgrounds, underlines her mastery as an artist and her distinct mark in the international art scene.